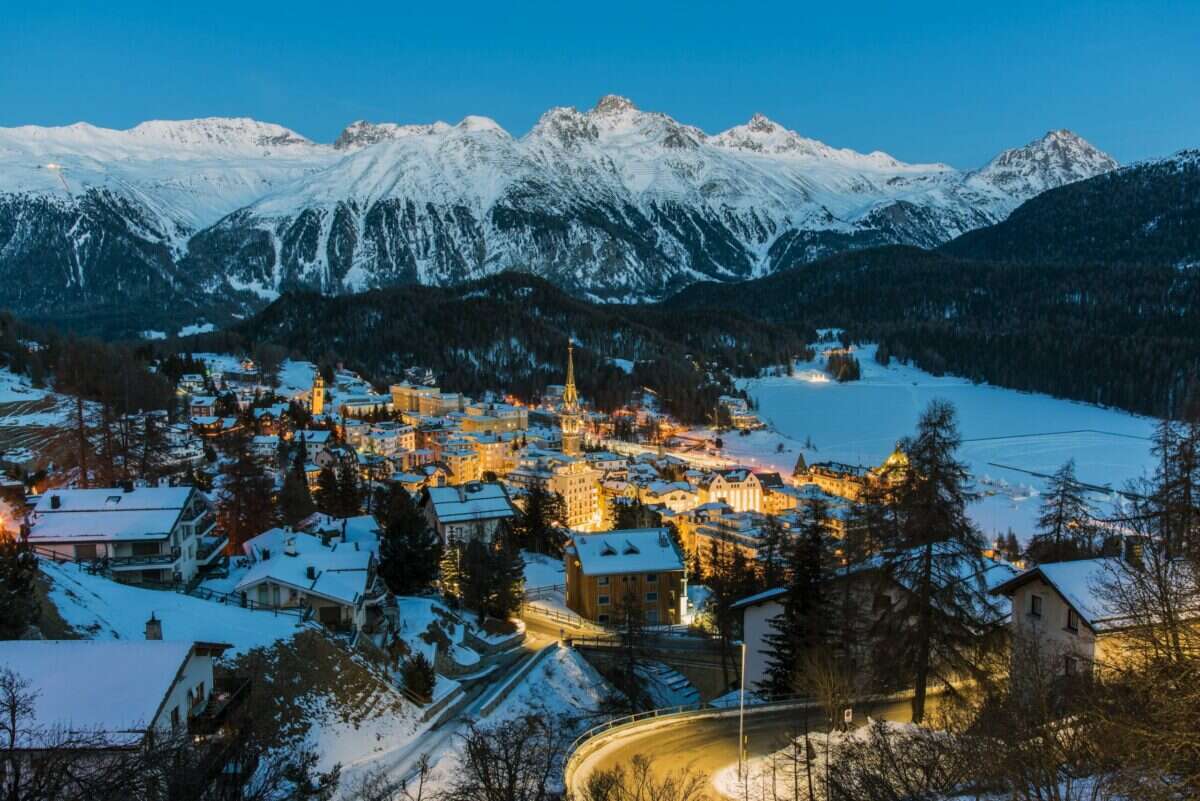 The huge growth in demand for ski chalets is causing stiff competition in Alpine and US property markets, as buyers face off for a dwindling supply of homes for sale. But why is there a shortage, and what does it mean for prospective buyers?
Ski properties were always a highly coveted purchase, and the pandemic has only strengthened the desire for clean air and wide, open spaces that the mountains offer.
In Knight Frank's June 2021 Global Buyers Survey, 18% of respondents said the pandemic had made them more likely to purchase a ski home, up from 11% in December 2020. Demand among Asian buyers is particularly strong, with over a fifth (22%) saying they are more likely to buy an Alpine property.
[See more: The Best Alpine Ski Resorts to Visit this Winter]
Across the Alps' most popular luxury ski resorts, every location saw price rises in 2021, as compared to 2020, and the growth was much larger. In 2020, the highest growth was 3.4% in St Martin-de-Belleville, but in 2021 the top growth was seen in St Moritz with a whopping price rise of 16.5%. 
The average price of a four-bed chalet in a prime location of St Moritz grew to an average of €22,700 ($31,874) per sq meter. This is a marked change from the previous two years: in 2019 St Moritz property prices grew by 1%, and in 2020 they fell by 1.9%.

This price rise is the result of the growth in demand, coupled with a supply shortage across the Alps. In St Moritz, the number of ski homes available to buy in June 2021 was almost a fifth (22%) of the stock a year before.
"Would-be sellers have become landlords and parents that were thinking of selling have put their plans on ice as their children or extended family members have wanted to enjoy the Alps in the last 12 months," explains Alex Koch de Gooreynd, Knight Frank's head of Swiss sales.
The same effect is being seen across the Atlantic, with ski locations in Colorado seeing high demand and restricted supply.
[See also: Ski Resorts Look to Sustainable Future for Survival]
"This market is stronger in terms of asking price and closings than either of us have seen in our 45 years of combined experience, and this is true in Aspen, Snowmass, Basalt and the whole Roaring Fork Valley," says Jennifer Engel, a Douglas Elliman broker in Aspen and Roaring Fork Valley.
"Buyers who were once thinking of buying a place in Aspen decided to make their move during the pandemic because everyone started to work virtually and then realized they could continue, so why not stay in a fabulous environment like Aspen?" 
In September 2021, the number of listings for family residences and condos in Snowmass was 20% lower than it had been in September 2020, and the number of listings in Aspen was a third lower.

This shortage is suppressing the sales market: the number of sales across the two locations in August and September is less than two-thirds of what it was in the same period last year.
Sales of single family homes are particularly suppressed, seeing just half of the sales volume of last year. In September 2021, Douglas Elliman recorded just six single family residence listings in Snowmass, and only three in Aspen.
In fact, many sales are now taking place off-market, as agents approach property owners directly. One off-market Douglas Elliman sale in June 2021 went for a record breaking $72.5m.
[See also: Luxury Alpine Ski Resorts Ready for Soaring Demand]
"As demand increased, inventory has decreased with very few new listings coming on, thus prices are going up, up and up," says Engel. "Once people buy in the Aspen market, very few leave."
According to Douglas Ellima, over a quarter of single-family homes listed in Aspen this summer had an asking price of over $20m. The average price of luxury property in Aspen is now $3,200 per sq ft, a price growth of almost a fifth (18.8%) from 2020.
And although brokers are hopeful that stock levels will begin to slowly recover, they don't see demand for the Alpine lifestyle settling down anytime soon.
"Our buyers' wealth has increased significantly in the last two years and therefore their ability to pay the higher asking price, or over asking in some cases, has been an easy decision," explains Douglas Elliman broker Marian Lansburgh. "We have not seen this kind of action since 2006-07."