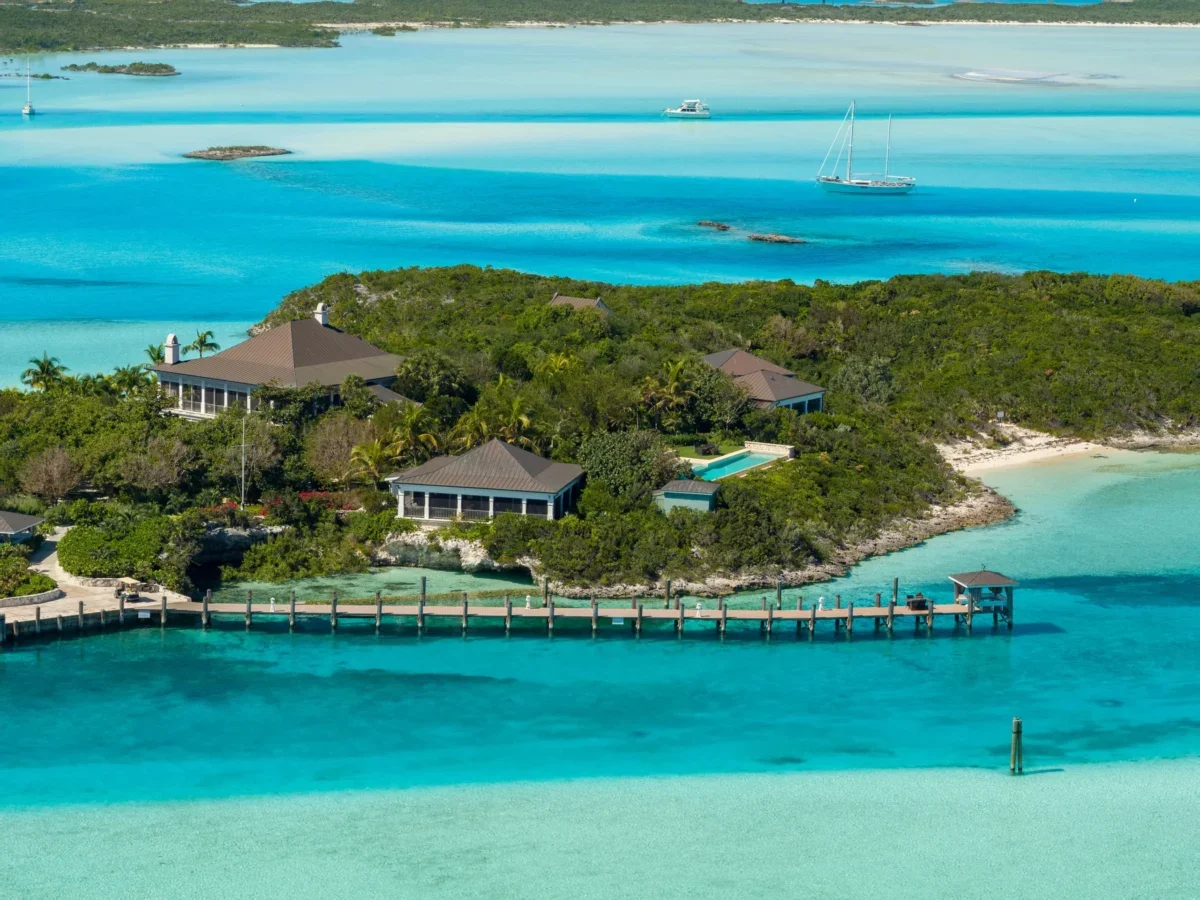 The global market for private island sales in the first half of 2022 is busier than ever, with a flurry of activity in the highest end of the market unlike any seen in recent years.
Sales slowed significantly in 2020, explains Farhad Vladi, founder of Vladi Private Islands, first due to the initial shock of the pandemic, and then because people couldn't visit the islands. But 2021 saw sales volumes recover, and so far 2022 has seen a very high level of activity.
A large part of this is the way the pandemic shifted priorities, as many reevaluate the time they want to spend with the ones they love. The pandemic also proved the ease of working from locations across the world, which is reflected in the priorities of private island buyers.
"Before Covid-19, some of the main criteria for an island purchase was deepwater access for the boat, how far was it from the mainland level of development," says Chris Krolow, CEO of Private Islands Inc. "Now telecommunications is the biggest factor: is internet available? What's the cell service like? Would they be able to actually work from the island?"
Analysis by Elite Traveler found that there are around 160 private islands or island collections listed for sale worldwide. Just under a quarter of these are in Canada East/Central, which is also where the cheapest private islands for sale are, with islands available for as little as $6,000CAD ($4,600) up to $7mCAD ($5.3m) for Batchawana Island, 5,200 acres of undeveloped land in Lake Superior.
[See also: Owning and Living on Your Own Private Island]
A quarter of private islands currently for sale are in the Caribbean, with an average list price of $12.7m, ranging between $90,000 and $55m, for the resort island of Cave Cay in the Bahamas.
The most expensive island listing on the market is the Vatuvara Private Islands in Fiji, which includes an 800-acre resort island with three tourist villas and three associated islands untouched by commercial tourism.
The most expensive single island listed is Pumpkin Key, off the coast of Miami in the Florida Keys. Listed at $595m by Sotheby's Realty, Pumpkin Key hosts a three-bedroom home as well as separate staff properties, a megayacht marina and tennis courts that can double as a helipad. Of course, there are many islands currently listed for sale for which price is only available on request or on offer.
[See also: The Best Private Islands for Sale in the USA]
The pandemic also changed the balance of supply and demand, Vladi explains, as many wealthy families sought islands much closer to their main base, for ease and safety of access. Europeans looked to Scandinavia and Ireland, while North Americans began buying in Nova Scotia and Canada.
For brokers like Vladi, who stay constantly on top of global island supply, different laws and national political attitudes to land purchases, this was a huge shift in the balance.
Moreover, the total number of islands available for private purchase over the years has been decreasing. Analysis shared with Elite Traveler, by Vladi Private Islands, shows that between 1995 and 2019, 140 islands globally were purchased by governments and conservation trusts, 80% of which were in North America.
Ultimately the biggest challenge is that the most popular islands tend to be those with strong infrastructure in place: if not a property then at least features such as energy generation, water filtration and waste disposal. But those islands can be hard to find, and current issues in the global supply chain mean construction may take longer and be more expensive than ever.
"The privatized market is as strong as I can ever remember, but the challenge is definitely stock," says Edward de Mallet Morgan, who leads private island sales for Knight Frank.  "We need good quality islands in the right locations that have all of the necessary characteristics, the right shape and size, the right elevations, the right locations, the right infrastructure in them. Or have the potential for somebody to create something really special."
The market has many idyllic already-developed properties that are an idyllic haven, but for those who are willing to undertake the labor of love, investing in an undeveloped island can be an incredible opportunity to create a truly unique home that will stay in the family for generations.
Use Elite Traveler's chart below to explore some of the islands currently listed for sale around the world.