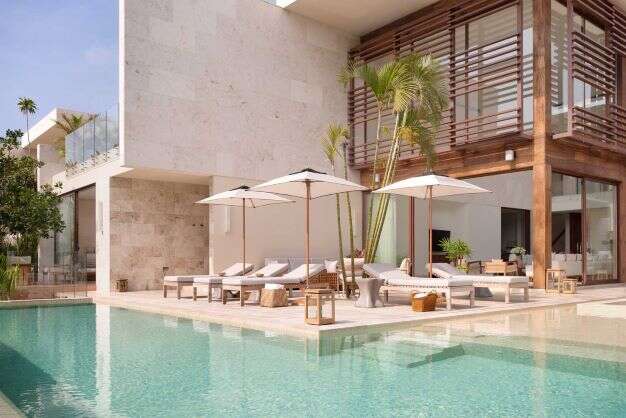 Placed beside twinkling turquoise lagoons between a collection of palm trees that lightly sway in the tropical breeze, are the Rosewood Residences Mayakoba Coral Villas. With the two individually priced at $4.9 million, this is, as the Mayakoba beach club bartenders would say, a final call: they are the last two remaining properties on the market within the residences.
The four-bedroom and six-and-a-half-bathroom villas feature interior design helmed by award-winning design house Bando x Seidel Meesersserman. The end result is a gorgeous fusion of subtle modern minimalism with stylish nods to the lush jungles and vivid blue palette of sea and sky that surround the property.
Wooden features abound throughout, from the graceful dining table and chairs to stylish footstalls at the end of the beds. Floor-to-ceiling windows successfully merge the beauty of the world outside with that within, framing the 4,500-sq-ft interior with the electric beauty of the mangrove forest and natural emerald pools outside.
[See also: Rosewood Announces New Hotel in Milan]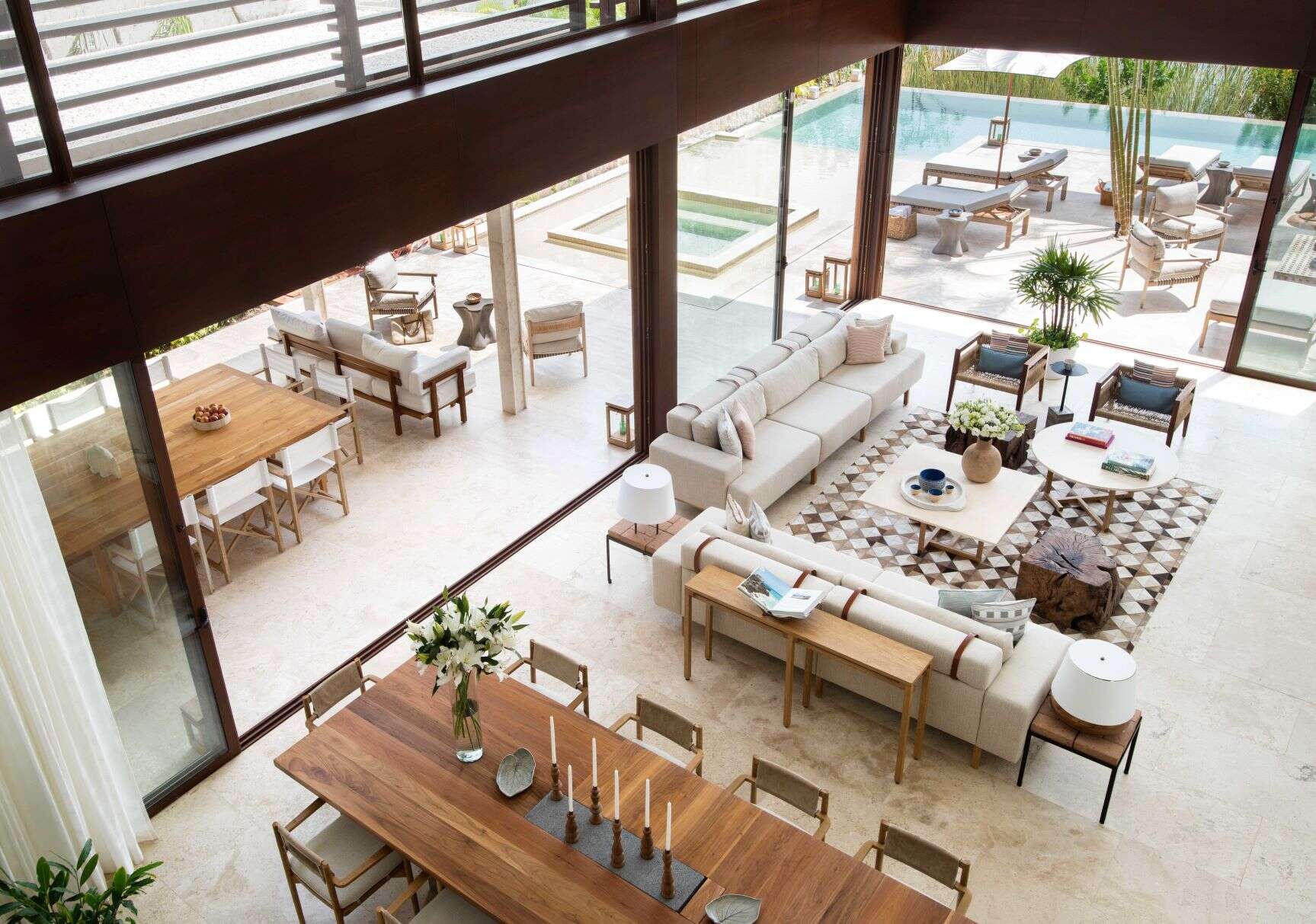 The villa is surrounded by 3,000 sq ft of terrace, with features that include a large swimming pool, a smaller pool, outdoor dining facilities and various lounge spots that render the property perfect for hosting from day to night, whether it be family gatherings or groups of friends.
Despite the privacy that Rosewood Residences Mayakoba so successfully champions, and the serenity so deeply embedded across the 620-acre estate of residences and luxury hotels, this is a property you'd want to show off; the high ceilings of the indoor living spaces draw in brilliant light and the ambience is one of utopian pleasure.
[See also: Brad Berry on the Rise of Rosewood Residences]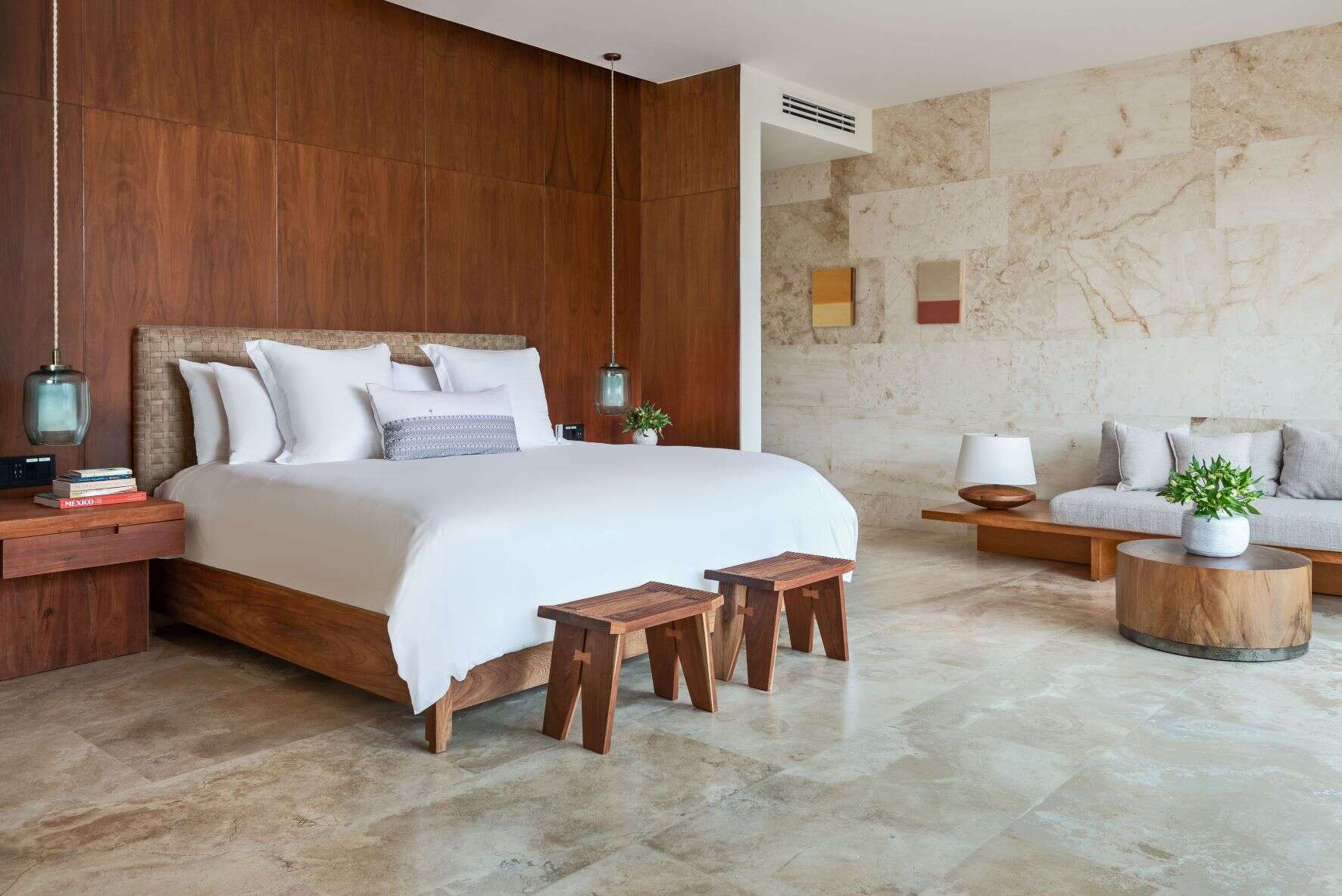 Other amenities available to residents across the estate include access to the white sandy shores of Mexico's Riviera Maya, which stretches along a mile. The 18-hole golf course El Camaleón is included within the estate, as well as various other sporting opportunities, such as a sports center and a scuba dive school.
Also included are over thirty brilliant restaurants offering a wide variety of cuisines, some of which are thrillingly accessible via boat down the lagoons, of which residents have private access to docks, and several beach clubs dedicated to the preservation of the natural landscape.
[See also: Inside the Hotly Anticipated Rosewood Bangkok]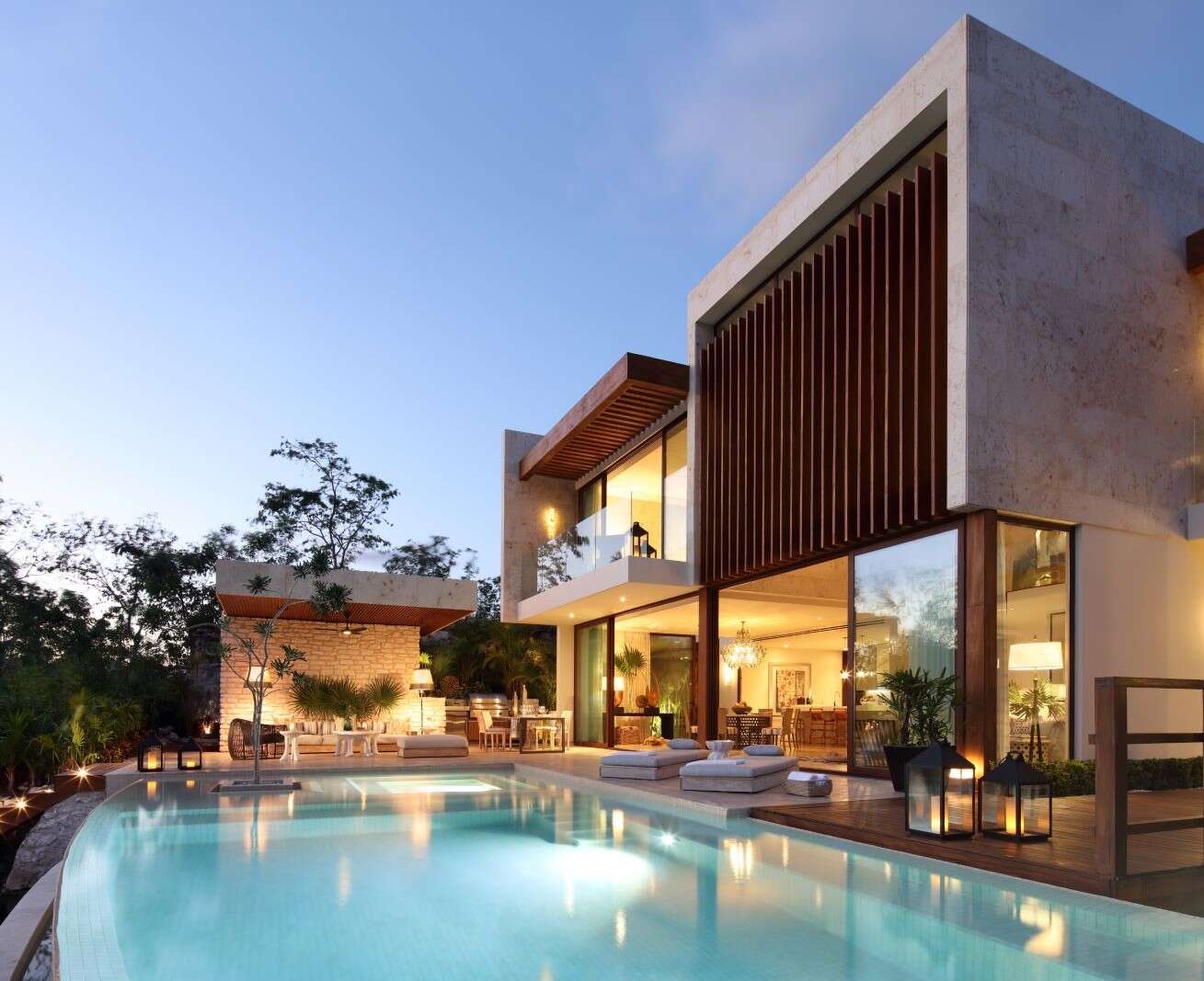 $4.9 million, rosewoodmayakoba.com