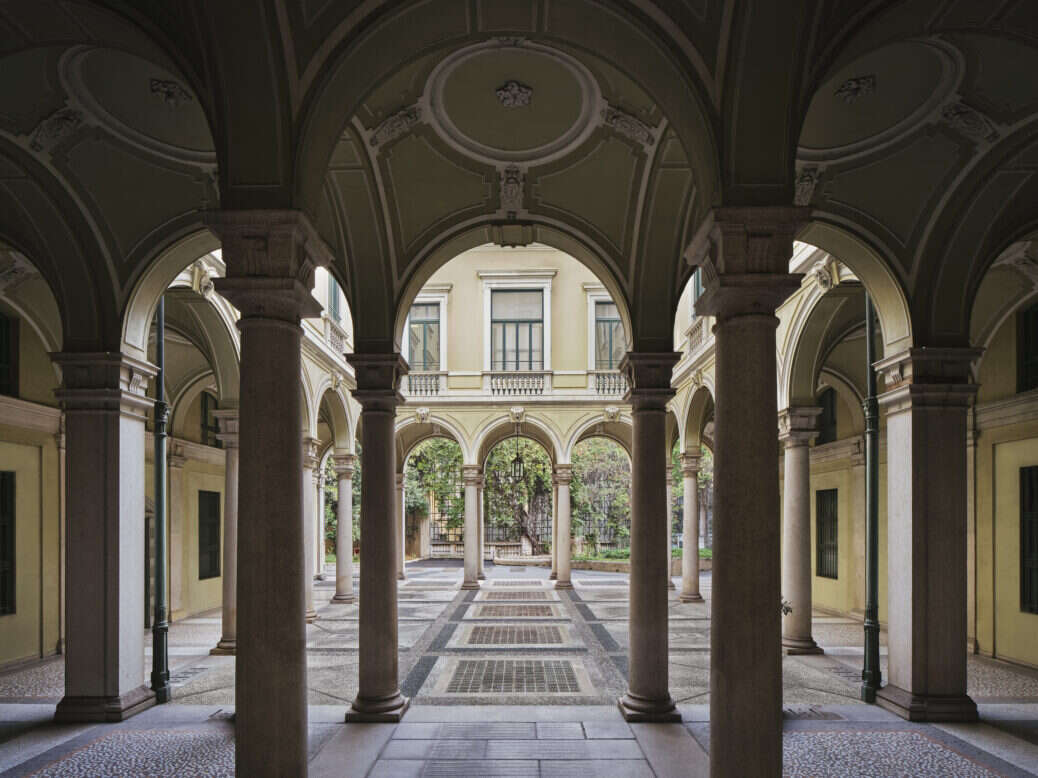 Rosewood Hotels & Resorts, in conjunction with real estate firm Gruppo Statuto, have announced the opening of Rosewood Milan, set to open in 2025. Located right in the heart of the Italian fashion capital, Rosewood Milan follows Rosewood Rome, Rosewood Hotel Bauer in Venice, and Rosewood Castiglion del Bosco in Tuscany as the luxury travel company's fourth property in Italy.
Situated perfectly right on the edge of the Quadrilatero della Moda, the city's fashion district, the hotel will feature 70 rooms, including approximately 20 suites. The exciting new property will encompass the iconic Palazzo Branca and Palazzo della Banca Commerciale, the latter of which was formerly home to the Italian Commercial Bank. Built in the 19th century, these buildings are historic hallmarks of the architecture that so quintessentially characterizes Milan's heritage.
[See also: Timeless Elegance: Inside Rosewood Vienna]
"This development comes with great excitement as we continue our growth in Europe and Italy specifically," says Sonia Cheng, chief executive officer at Rosewood Hotel Group. "Rosewood continues to expand to destinations where we know our 'affluential explorer' guests want to travel. With all its culture and vitality, Milan ticks all the boxes for a Rosewood urban location and it will round out our portfolio of global fashion capitals where Rosewood has a presence, including our iconic properties in New York, Paris and London." 
"We are thrilled to partner with a brand such as Rosewood to bring these historic buildings back to life" says Giuseppe Statuto, chairman of Gruppo Statuto. "By merging our shared experiences and philosophies, we know this hotel will become an immediate icon of high hospitality in Milan — a trend-setting city that increasingly stands out in the world as an unmissable destination for international travelers and locals alike."
The development and employment of Rosewood Milan will follow in line with the company's A Sense of Place philosophy, which dictates the property's city leads each element of the hotel experience. In this case, Rosewood will be emphasizing the grand romanticism of the city, whilst also drawing attention to the bustling metropolis the city is today through contemporary designs embedded throughout.
Leading the design will be celebrated Parisian firm Studio K.O, who are committed to entwining classical details of the property with 21st century touches. The space promises to be both modern and timeless at the same time, as well as home to a bar and restaurant with a courtyard and garden. The hotel hopes the latter will play host to the lively nightlife scene that already pulsates throughout the city center.
Rosewood Milan will join other European projects set to join the Rosewood family across Europe, including properties in Munich, Amsterdam, London, Rome and Venice.
[See also: Inside the Striking Rosewood Hong Kong]