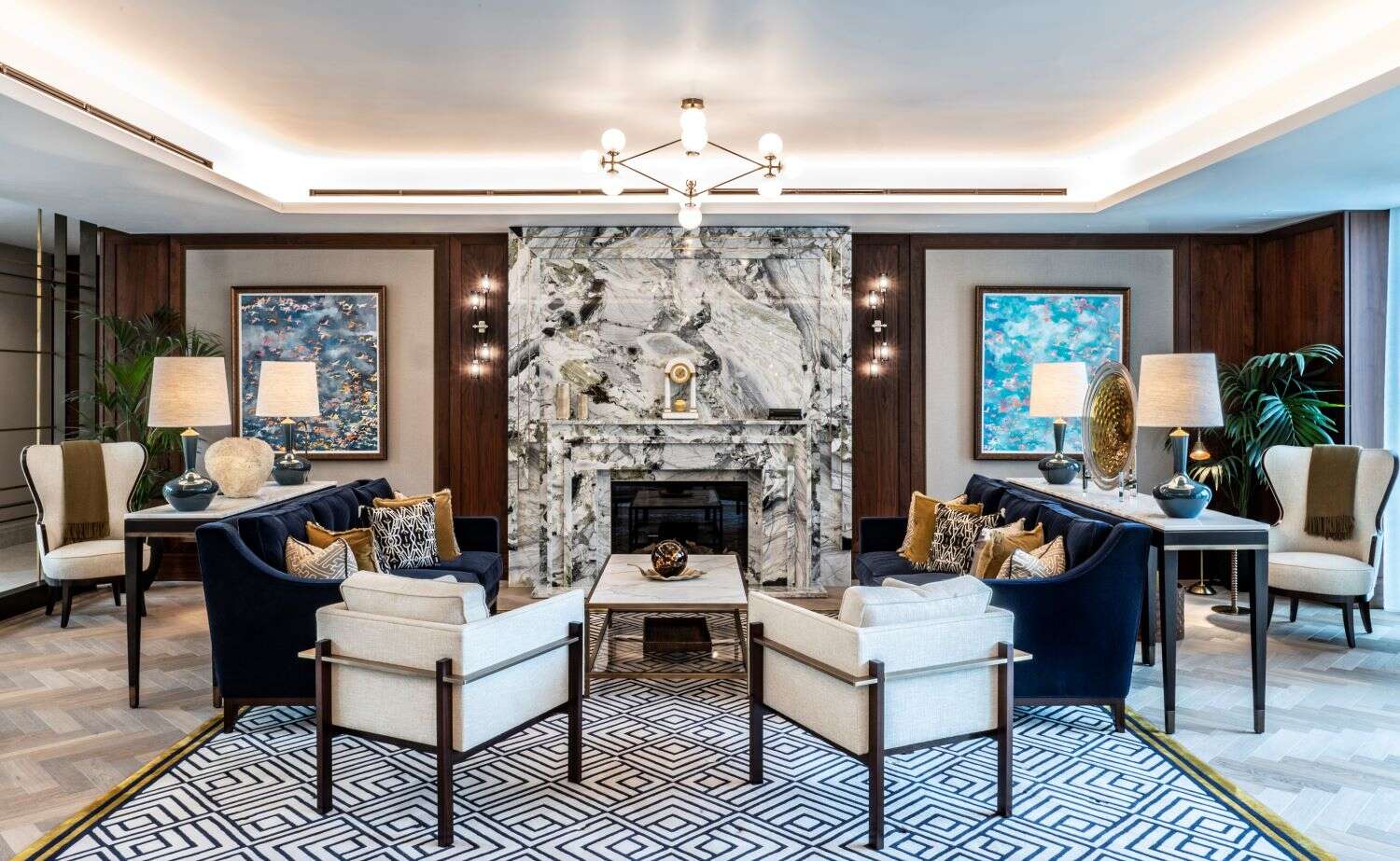 Luxury residences for seniors are growing rapidly in big cities to meet demand from those who are looking for supported living, but who don't want to lose their metropolitan lifestyle.
Older people are mentally and physically fit for longer and are now less likely to want to move out of their home city. A growing number of over 65s don't want to give up the culture and community they've grown accustomed to. As the population of western countries ages, cities are seeing the effect particularly acutely.
Between 2010 and 2019, the overall population of New York grew by just 1.9%, but the population of over 65s grew by 28%. The population of the elderly in NYC grew almost as fast as seniors in the whole of the US (a third between 2010 and 2019) despite the fact that the city overall is growing more slowly.
The over 65s now make up 15.4% of New York City's population, an increase of 3.2 percentage points compared to 2010 levels. And the same trend is being seen in other major cities: Austin, famously a youthful tech hub has seen its senior population grow by 65% between 2010 and 2019, up to almost a tenth of the city's population.
And we know these seniors have wealth – 31% of the world's UHNWs are aged over 70 and they account for almost 40% of UHNW wealth.
[See also: Twenty for 20: Iconic Eco Homes of the 21st Century]
In particular, seniors are wealthy when it comes to real estate: between them, Baby Boomers and the Silent Generation own 56% of real estate wealth in the US, 43.5% of which is owned by Baby Boomers aged 57 - 75.
This wealth is concentrated in the cities, where the value of prime property continues to grow. In England, just 3% of homes owned and occupied by over 75s are worth more than £1 million ($1.33m). But in London, 15% of the 200,000 houses owned by the over 75 or over are worth £1m or more. There are 1,690 households owned by over 75s that are worth over £4m ($5.3m).
The demand for luxury housing aimed specifically for seniors is growing, with older UHNWs looking for homes that give them the lifestyle they've become accustomed to, with a high level of amenities and care that can be increased when needed.
In London, six residences have opened in the past three years, with 545 units between them. A further 543 units are in the pipeline to open in the coming years.
[See also: New York Property Back With a Bang After 2020 Slump]
"Everything we thought we knew about later life has changed – people are living longer, healthier, more engaged lives than ever before," says David Meagher, CEO of Auriens Chelsea. "London's wealthiest seniors see their later lives as a time to do more rather than less. They are used to the very best and aren't prepared to settle for less."
Watermark Retirement Communities are currently heavily investing in their luxury offering, with their Élan and Elite Collection communities making up the majority of their development pipeline, in locations such as Napa Valley, Los Angeles and Austin, Texas.
"Today Watermark is developing for the Baby Boomers and Silver Tsunami who want engagement, independence and choice, as well as to live in an environment of wellbeing and close-knit community," says chairman David Freshwater. "These landmark communities are located in dynamic urban settings with easy access to world-class culture, retail, dining and entertainment."
Denise Falco, senior vice president of operations at Sunrise Senior Living, which opened  Sunrise at East 56th in New York this month, agrees. Around 90% of the deposits Sunrise has received, she says, are from residents and families already living in Midtown East and the Upper East Side, looking to maintain their lifestyle in the location they love
"There has never been a more important time for seniors to find high-quality senior living as alternatives to home healthcare," Falco says. There is a new standard in the senior living space, at a time where the quality of senior living is top of mind for the baby boomer generation and their adult children."
[See also: London Prime Property Surges as Super-Rich Return]