Six Senses have revealed their new residences within The Whiteley, the repurposed former department store in Bayswater, West London. The first UK property of the luxury hotel and residences chain, Six Senses Residences at The Whiteley will also feature a branded hotel.
With the residences located beside the Six Senses London hotel, the property will feature 14 one- and two-bedroom homes. Owners can expect all the usual trimmings of a Six Senses residency experience, with the London residences also featuring a Six Senses Spa, a 65-ft swimming pool and a multi-use sports court.
Excitingly, the Six Senses London residences will also grant full access to Six Senses Place, a new social and wellness-focused private members club. Built for all members of the Six Senses community, the new residences offer childcare services, housekeeping and co-working spaces.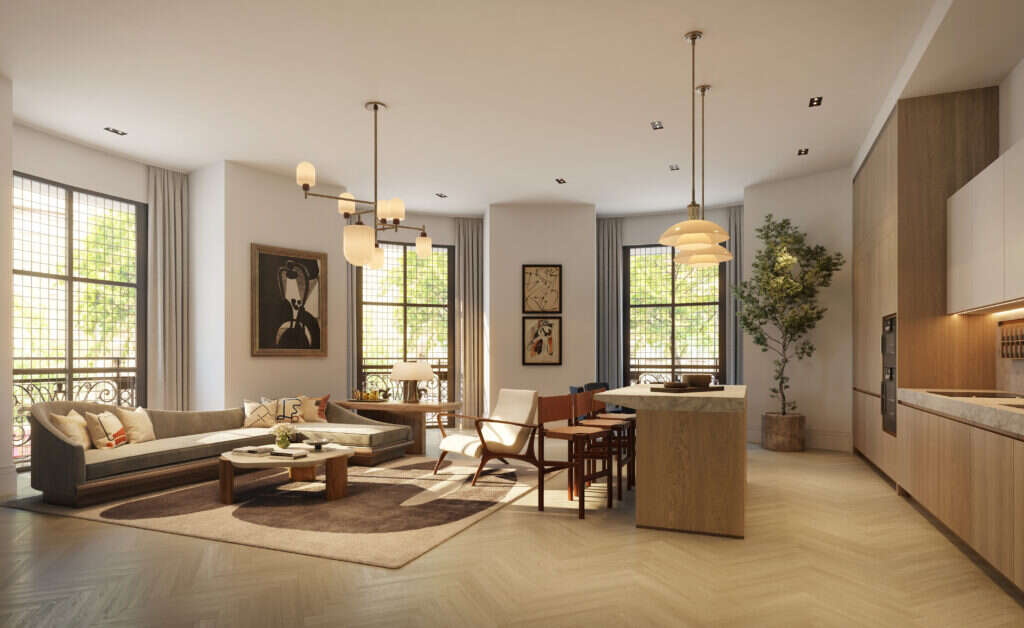 "We have been looking into expanding into London for some time," said Neil Jacobs, Six Senses Residences CEO. "As one of the world's most iconic gateway cities, with its colorful culture and heritage, it was just a case of waiting for the perfect opportunity. From a residential perspective, the branded residences market in London is an exciting space and one which picked up pace in the past five years. As we continued to grow the Six Senses Residences brand, it was only natural that our first UK property became a fully integrated hotel and residence offering."
[See also: Six Senses Ibiza Debuts New Collection of Residences]
Set for completion in late 2023, the iconic luxury residences and hotel brand could not have picked a better location than the former department store. Located beside the fabulous Notting Hill neighborhood, and minutes away from Hyde Park, The Whitley is a visual delight of architectural beauty, occupying just over 1.1m sq ft.
With the desire to blend modern architectural trends while also honoring and maintaining the building's – first built in 1911 – Grade II listed grandeur, the redesign is headed by Foster + Partners, and developed by MARK, CC Land and Finchatton.
"We're so excited to see how the project progresses and ahead to when we open and welcome our first residents," Jacobs continued. "The buzz around The Whiteley is a testament to the ongoing global appetite for property in the capital – so we're looking forward to seeing how this unfolds."
The launching of Six Senses in this corner of the British capital is part of a larger trend of restoring the Bayswater district the Whiteley resides in. Over £3bn ($3.3bn) of investment is being poured into regenerating the West London street, including a new retail strategy, significant regreening and even a new entrance to Hyde Park.