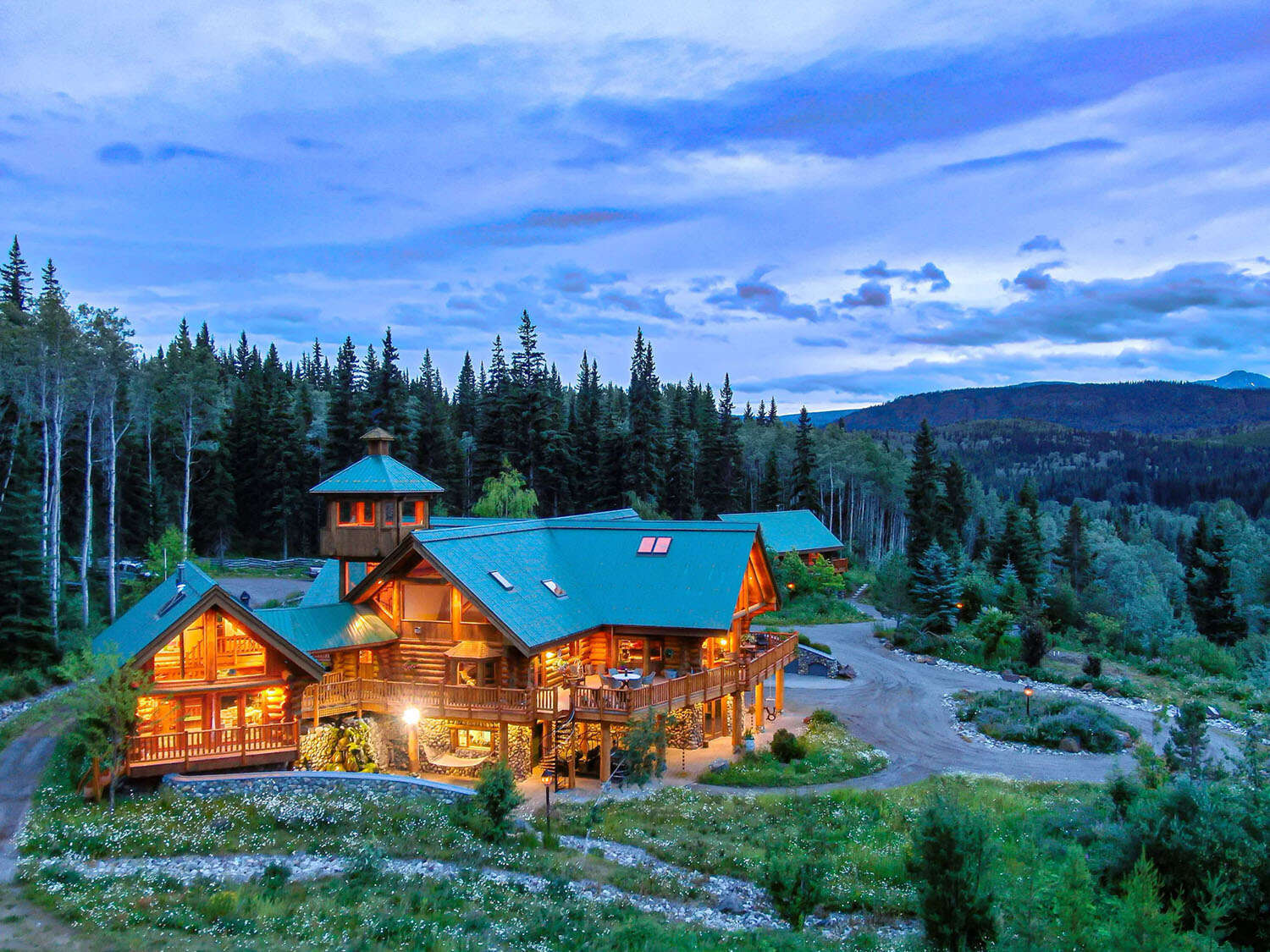 Located in the northern British Columbia wilderness, The River House Estate is an outdoor paradise defined by privacy and an intense connection to the land. The interiors of the main house pay homage to the natural surroundings with plenty of open space and vaulted ceilings.
The aptly named master sanctuary features a tower shower, bay window seating area, fireplace and reading area. Additional spaces include a large dining room accommodating up to 20 guests, pool room with custom poker table, wine cellar and home theater. In total, there are four bedrooms, five full bathrooms and two half baths.
One of the most striking features, though, is the additional properties that sit among the 293 acres. The largest of the cabins, The River Cabin stands at two stories tall and has two full bathrooms, one half bath, living room, kitchen, laundry, balcony, garage and vaulted ceilings.
[See Also: Cromer Farm, Hertfordshire, UK]
The Lake Cabin is ideal for any outdoor lover and sits on a 15-acre lake with a dock for easy access to canoes and kayaks. This secluded two-bedroom property with bathroom, cooking area and open living room offers unlimited opportunities for wildlife viewing.
Finally, The Angler's Inn is the original structure found on the property. Built in the '70s, it accompanies a workshop.
A dream locale for active types and lovers of the great outdoors, there are miles of hiking and snowmobiling trails, scores of local wildlife, and world-class steelhead fishing on the famous Bulkley river. For fans of skiing, Hudson Bay Mountain is thought of as one of the best-kept secrets in the area. 
$4.2m. Contact Faith Wilson, realtor, info@christies.com, +1 604 224-5277, christiesrealestate.com