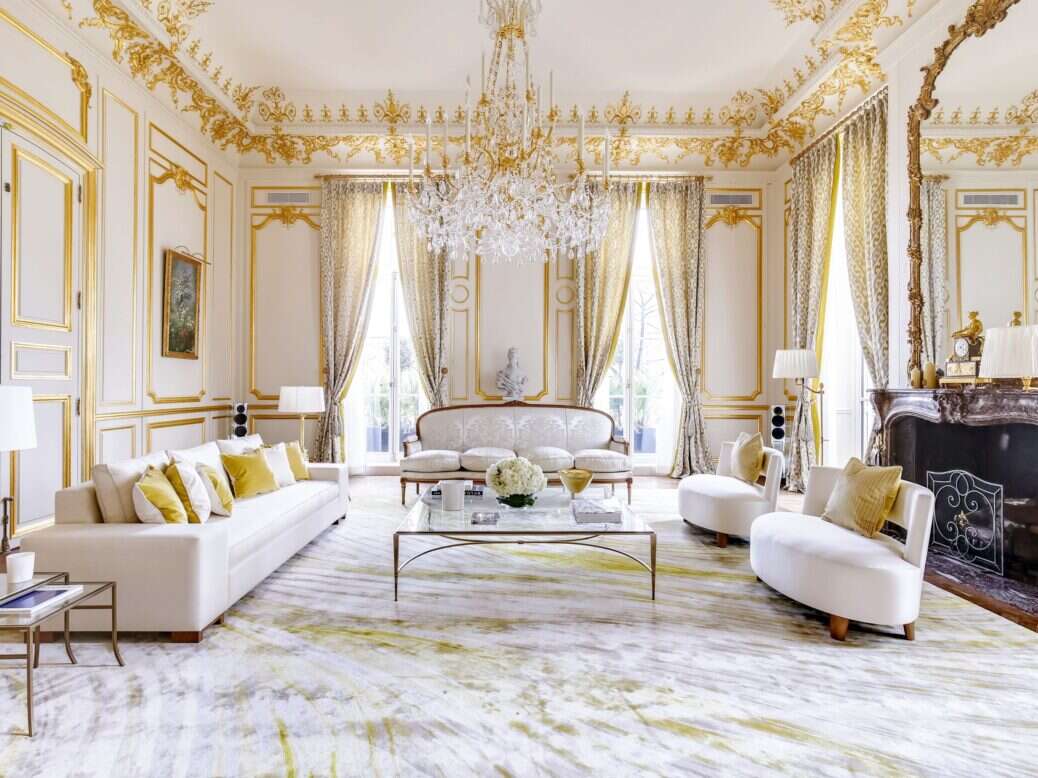 Versailles parquet floors, hand painted ceilings, and near unparalleled views of the Eiffel Tower itself; this is the Paris apartment that broke 2023 records upon its recent sale of $37 million, making it the most expensive apartment in France this year.
Coming in at 7,201 sq ft, there is no greater property worthier of this distinction than this Paris apartment. Just its location alone is enough to validate several of those millions; positioned right upon the prestigious Champ de Mars, the apartment also directly faces the Eiffel Tower.
French heritage and Parisian luxury are abounded throughout the Paris apartment, a space in which luxury home builder Cogemad spared no expenses in delivering a home that celebrates the very best of the country's craftmanship and design.
[See also: In the City of Light, Le Bristol Paris Dazzles]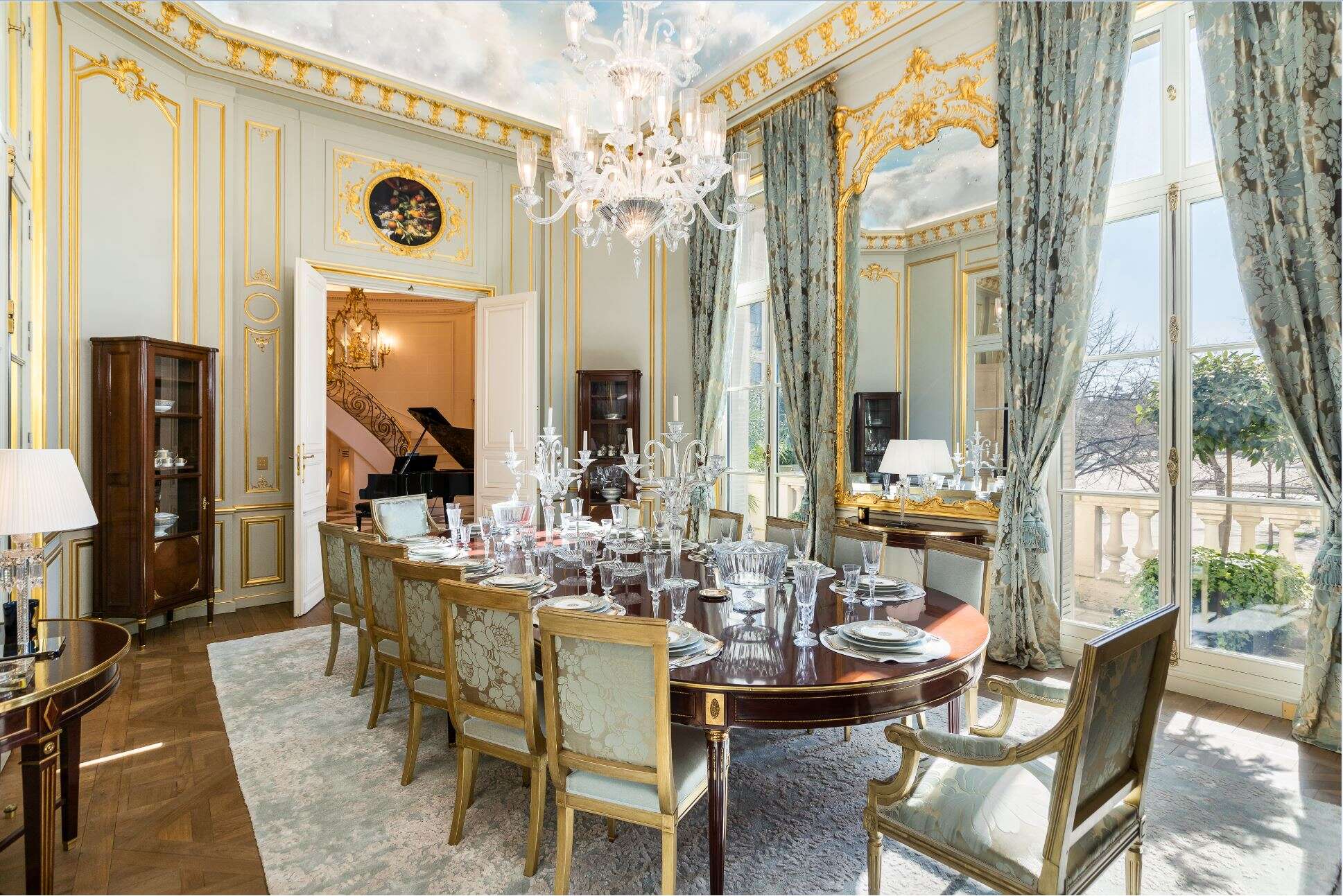 Some of our favorite features in this apartment are a real love letter to France's long history of pioneering the arts.
Take the mural work by SICIS that resides above the bathtub, for example; even the most elementary of art novices will recognize it as a repurpose of The Kiss by Gustave Klimt.
Similarly, other features include a custom made Bösendorfer Grand Piano in the double heighted entrance hall, crystal chandeliers across the rooms, and amenities such as a cinema room, a wellness area, a gym, and a wine cellar. The kitchen is equally excellent, too; a chef's kitchen, it is custom built La Cornue.
[See also: French Glitz and Parisian Glamour Peak at Hôtel Lutetia]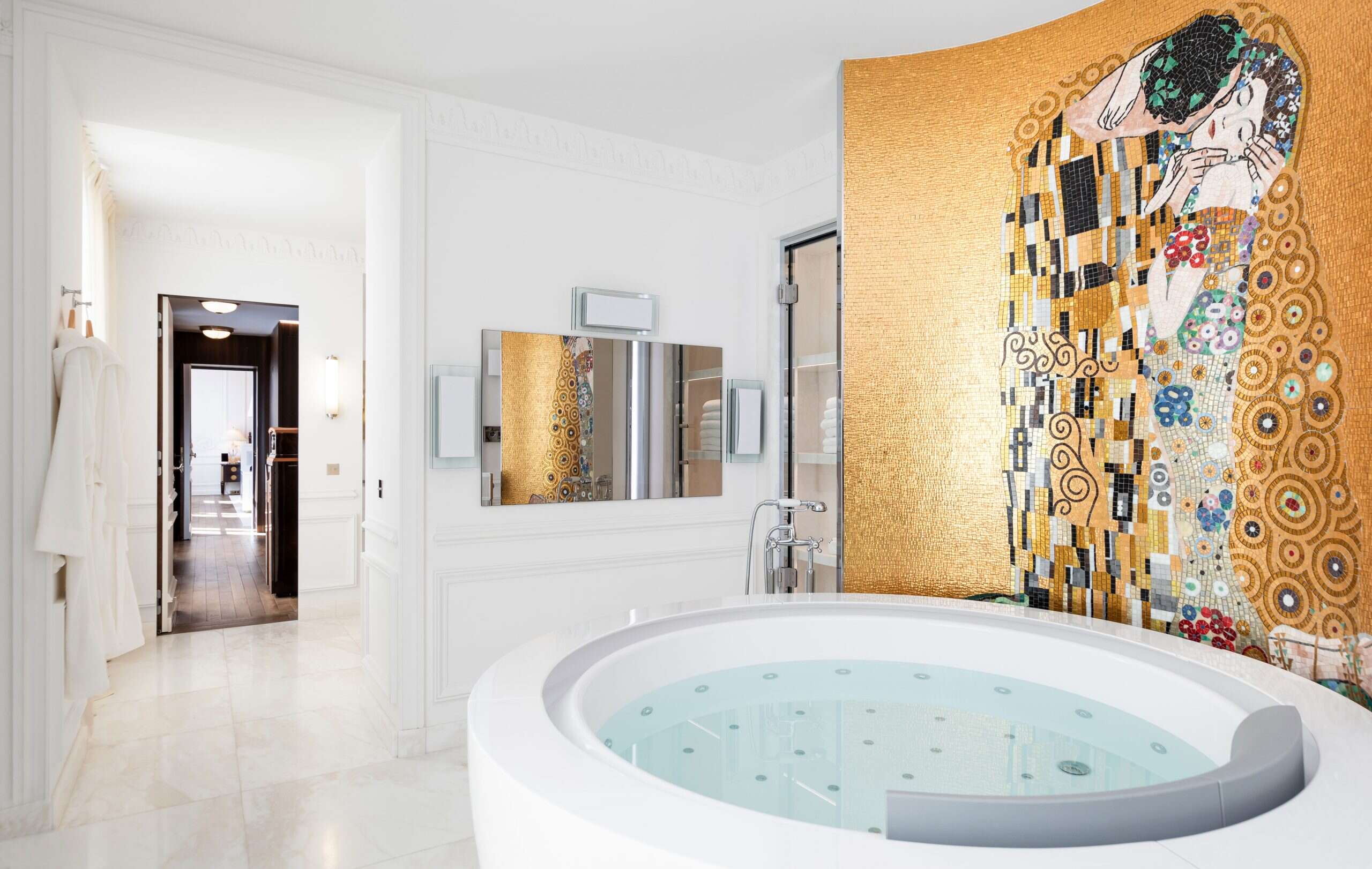 And with four suites including the master bedroom, this is a property that boasts great versatility in how the owners could use it.
The bedrooms and fantastic location – several of the city's best international schools are within a ten to fifteen minute walk away – render it excellent for raising a young family, whilst the aforementioned features make this Paris apartment stand out as one of the best across the city, perhaps, for hosting.
Naturally, Champ de Mars is an exquisite location to reside in whenever one is in Paris, but especially for 2024. As the French capital prepares to host the 2024 Summer Olympics and 2024 Summer Paralympics, the iconic greenspace will be used for several games.
[See also: This Central Paris Property is Spellbindingly Beautiful]