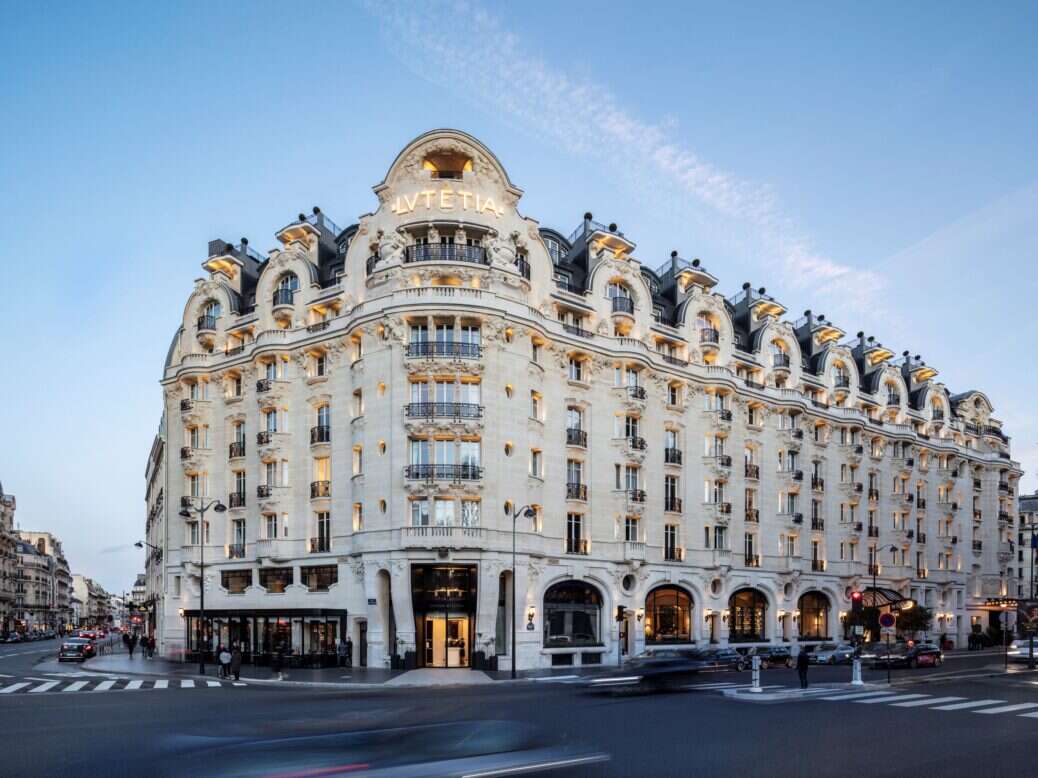 With its romantic Art Nouveau exterior that hosts its name illuminated in golden lights, Hôtel Lutetia strikes an almost impossible balance between glitzy and chic, opulent and modern. First opened in 1910, and fresh from a radical refurbishment completed a few years ago, the Palace hotel of Paris's historic Left Bank is an unmissable delight in celebrating all that we admire about the French capital.
The restoration, which took four years, was a difficult proposal: how to modernize such an old and storied historical establishment as Hôtel Lutetia without making any dents to its former glory? The end result, as guests will know, is a fantastic hotel experience that captures the style of Paris, the spirit of the Left Bank, and all the trappings of a modern luxury hotel.
Sprawling across half a city block, the high-end amenities are numerous; the spa reflects American standards, while modern technology is brilliantly utilized within rooms and suites to provide guests with personal customization. It is both in heart and style the same hotel where Matisse and Picasso stayed, James Joyce wrote, and Serge Gainsbourg played. Just thoughtfully, gloriously, updated for the modern traveler.
Josephine Baker, another glittering star of the hotel's illustrious guestbook, is honored at Le Bar Josephine, whilst Francis Ford Coppola's designed suite, The Saint Germain, reminds us that Hôtel Lutetia is not a mere haunt of nostalgia, but a site to celebrate and create for younger generations that pass through its glossy doors. Just like Paris itself, really.
[See also: The Best New Hotels in Paris You Cannot Miss]
Stay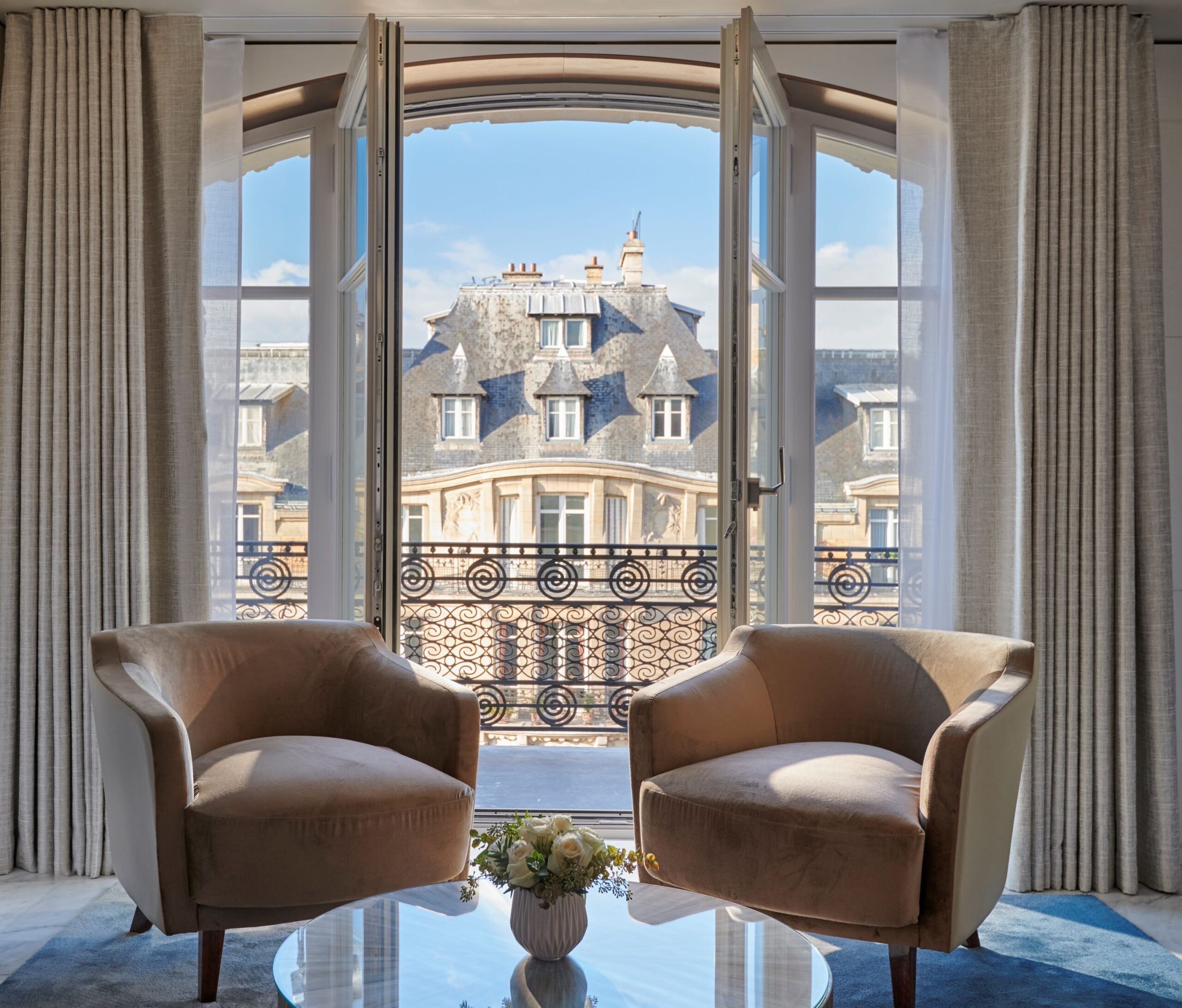 "I already never want to leave and we haven't even seen the bedroom yet," my friend said as we were escorted to our suite. Such is the enticement of Hôtel Lutetia's rooms and suites. We were in the Junior Suite with a balcony; our particular room overlooked the bustle of Saint-Germain-des-Prés, one of Paris's most gorgeous neighborhoods.
Close enough to the action to hear the joyful thrum of the trumpeter below play Frank Sinatra, but with enough distance to watch the scenes below with a glass of champagne without feeling like Emily in Paris extras. The rooms have been brilliantly designed to bring Paris to the guest whilst not once compromising on privacy and personal space.
Thoughtful touches elevate an already thoroughly luxurious experience to a new height. Hermès pillowcases were subtly embroidered with our initials; coffee table books biographing the likes of Lee Radziwill and Bridgitte Bardot gave us ample inspiration for evening outfits.
The subtle technological touches of interactive televisions allowed us to keep up with both the Kardashians and that weekend's coronation in the bath and the bedroom, whilst the balconies in both kept the city well within eyesight lest we felt guilty for momentary lapses of culture. Up top, the hotel's Suite Amour offers near-panoramic vistas across the city, including the Eiffel Tower. Yet truthfully, any lodging within Hôtel Lutetia is a bonafide experience in true Parisian luxury.
[See also: Anantara Palazzo Naiadi: Redefining Dolce Vita in Rome]
Dine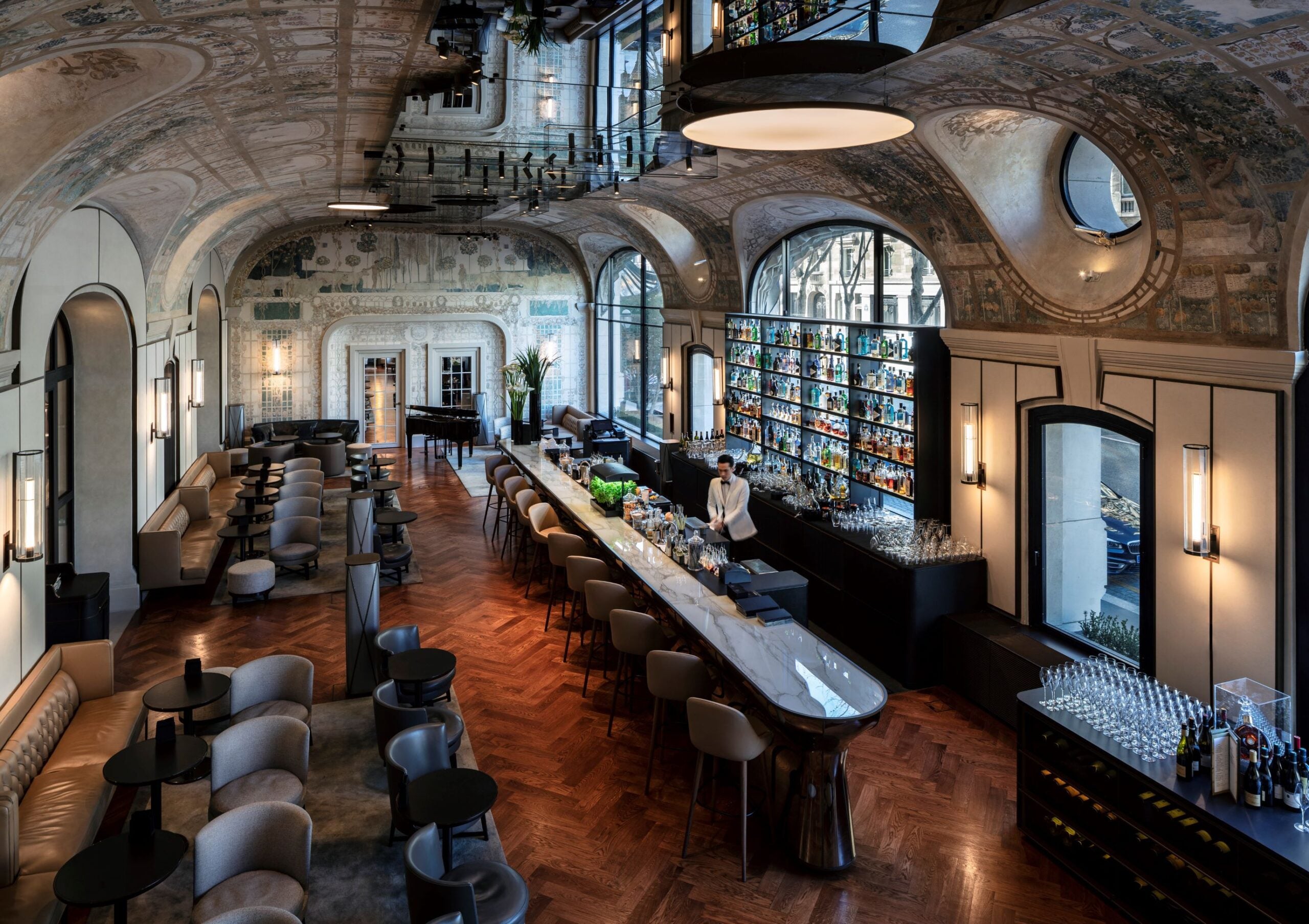 Positioning itself as a younger and funner sister to other Palace hotels within Paris, Hôtel Lutetia has placed its Bar Josephine at the heart of the hotel. Handsome and sophisticated with a vibrant atmosphere, the bar is characterized by carefully restored fresco paintings, Art Deco windows, and pulses with a Manhattan beat. Stylish locals flock to this watering hole throughout the day; it is also notable for its live jazz and folk nights.
Brasserie Lutetia also capitalizes upon the hotel's Art Deco heritage, with its two floors and outdoor terrace satisfyingly stylish and careful not to edge into kitsch. Executive chef Patrick Charvet is at the helm here and offers up a menu that combines traditional brasserie classics with some personal flourishes.
[See also: The 13 Best Restaurants in Paris]
Relax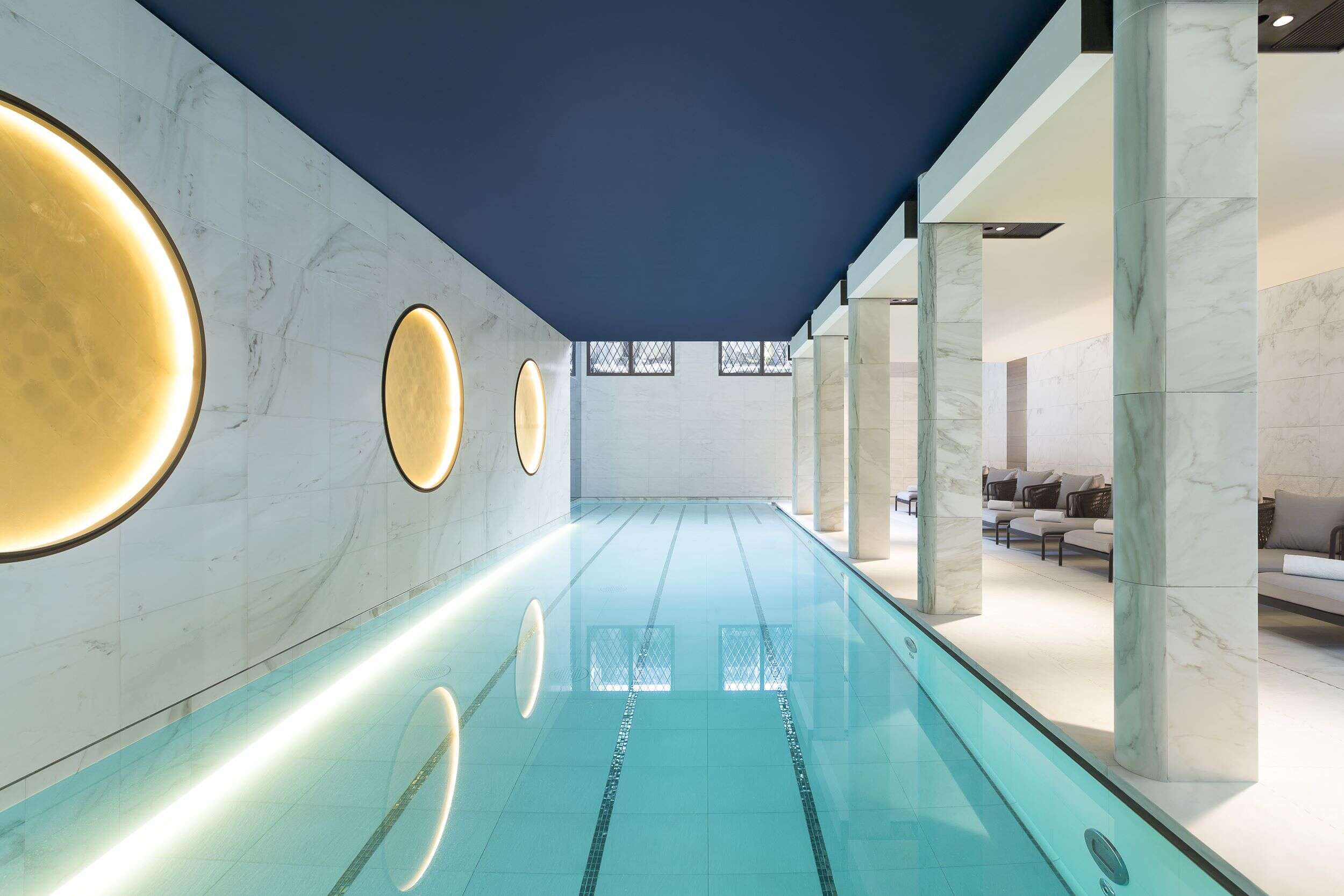 When we were urged to view Hôtel Lutetia as our Parisian home, it wasn't just lip service. Gone are the days of stuffy staff and small talk interactions; after a particularly eventful night with friends, when we walked into the lobby at an hour where night meets morning, the concierge chuckled and offered to organize a room service breakfast on our behalf.
The whole hotel experience of Hôtel Lutetia is embedded with a genuine and earnest approach to guests' relaxation and rejuvenation, whether staying for a family vacation or a short business trip. The Akasha Spa is a wonderful space to take full advantage of the meticulous thought that has gone into providing anything guests could possibly want; treatments range from body contouring to urban detoxes, hot stone massages and even swimming lessons for children.
The pool itself is a worthy escape from the bustle of Paris above. Measuring 55 ft, and including a sauna and Jacuzzi, the quiet atmosphere and natural light is a welcome addition to the renovations for guests seeking a retreat within the French capital.
[See also: The Best Urban Spas of 2023]
Explore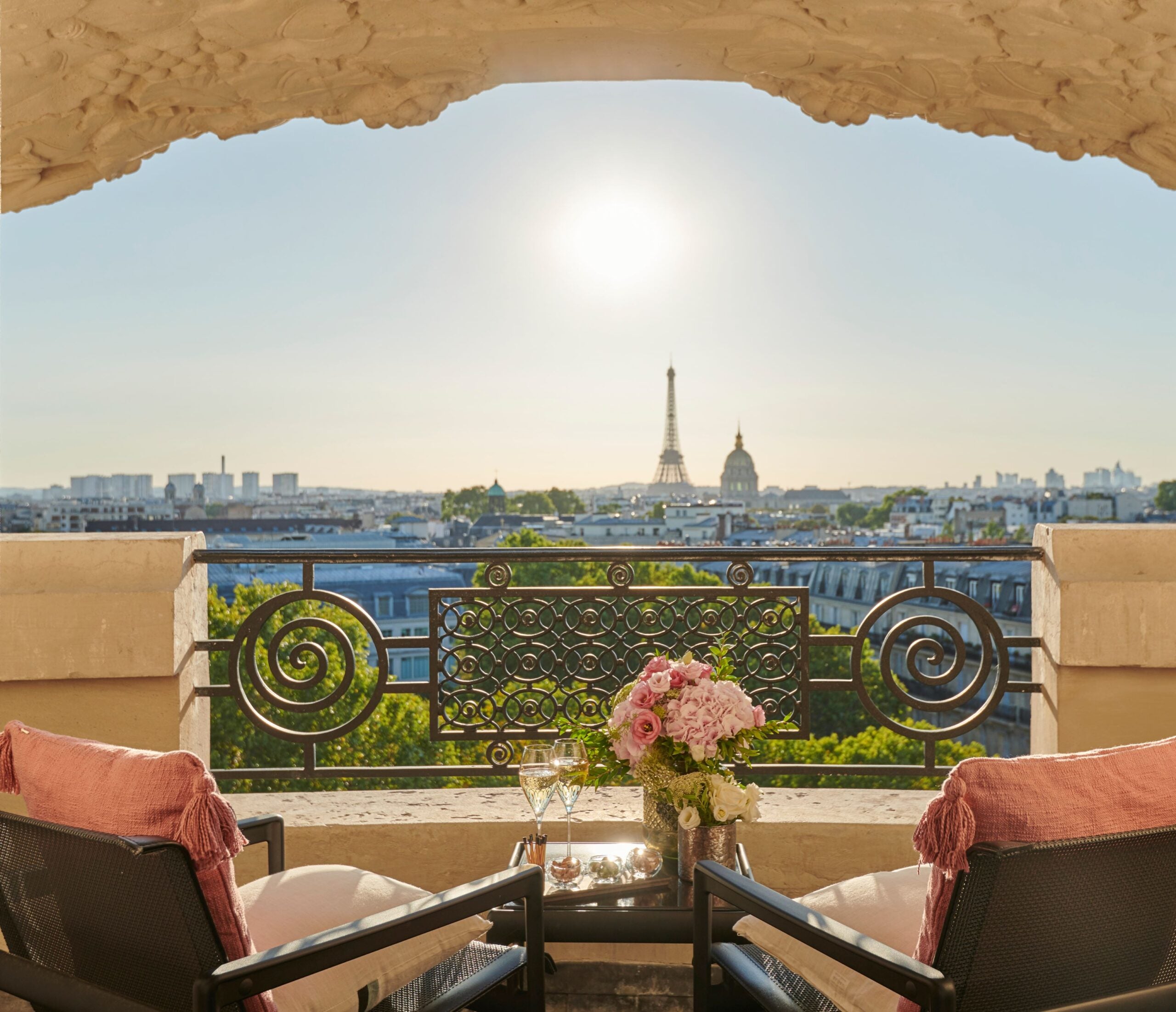 Saint-Germain is one of Paris's coolest areas, where guests can expect a satisfying nod of approval from Parisians when asked where they're staying. Historically a center for the city's creatives, Hôtel Lutetia is entwined with the artists and writers that flocked to this corner of Paris, counting everyone from Ernest Hemingway to Samuel Beckett amongst its residents.
Shakespeare & Co, the iconic bookshop most notable for its meetings where Gertrude Stein would hold court with these aforementioned writers of the Parisian international literary scene, is a scenic twenty-minute walk away from the hotel. Go forward and not right to cross the Seine and access the Louvre; the Jardin des Tuileries next door is reliably beautiful.
All in all, this is Paris, and guests of Hôtel Lutetia are placed within one of the city's most fabulous spots for exploring, whether it's a trip to the Musee d'Orsay up the road or a stroll through the Square Boucicaut opposite.
[See also: In the City of Light, Le Bristol Paris Dazzles]