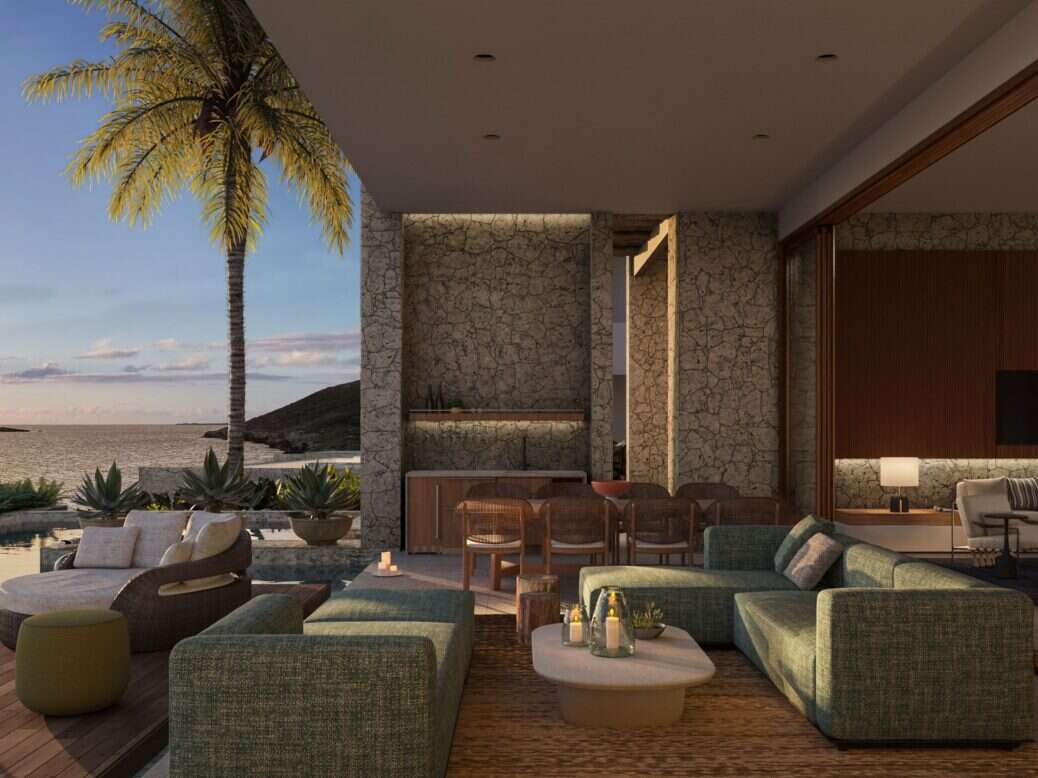 Long gone are the days of environmentalism being a buzzword that conjures visions of beach shacks and gnarly tofu meals; today, sustainability is all anyone can talk about, even across the upper echelons of the luxury sector. Having its cake and eating it (with no tofu in sight) is this Turks and Caicos property, one of the Caribbean's most sustainable property developments yet.
A private residential community sprawling across 2,230 ft along the shores of Cooper Jack Bay, this collection of 41 beach-facing villas and residences by The Strand is the real deal.
With a major emphasis on eco-friendly architecture and design, each property features Energy Star-certified appliances, on demand tankless water heaters, solar integration with local-leader Renu Energy TCI that utilizes Tesla Powerwalls, amongst other amenities such as pool water heated with solar power and flow-through ventilation.
[See also: Amazing Eco-Friendly Homes Around the World]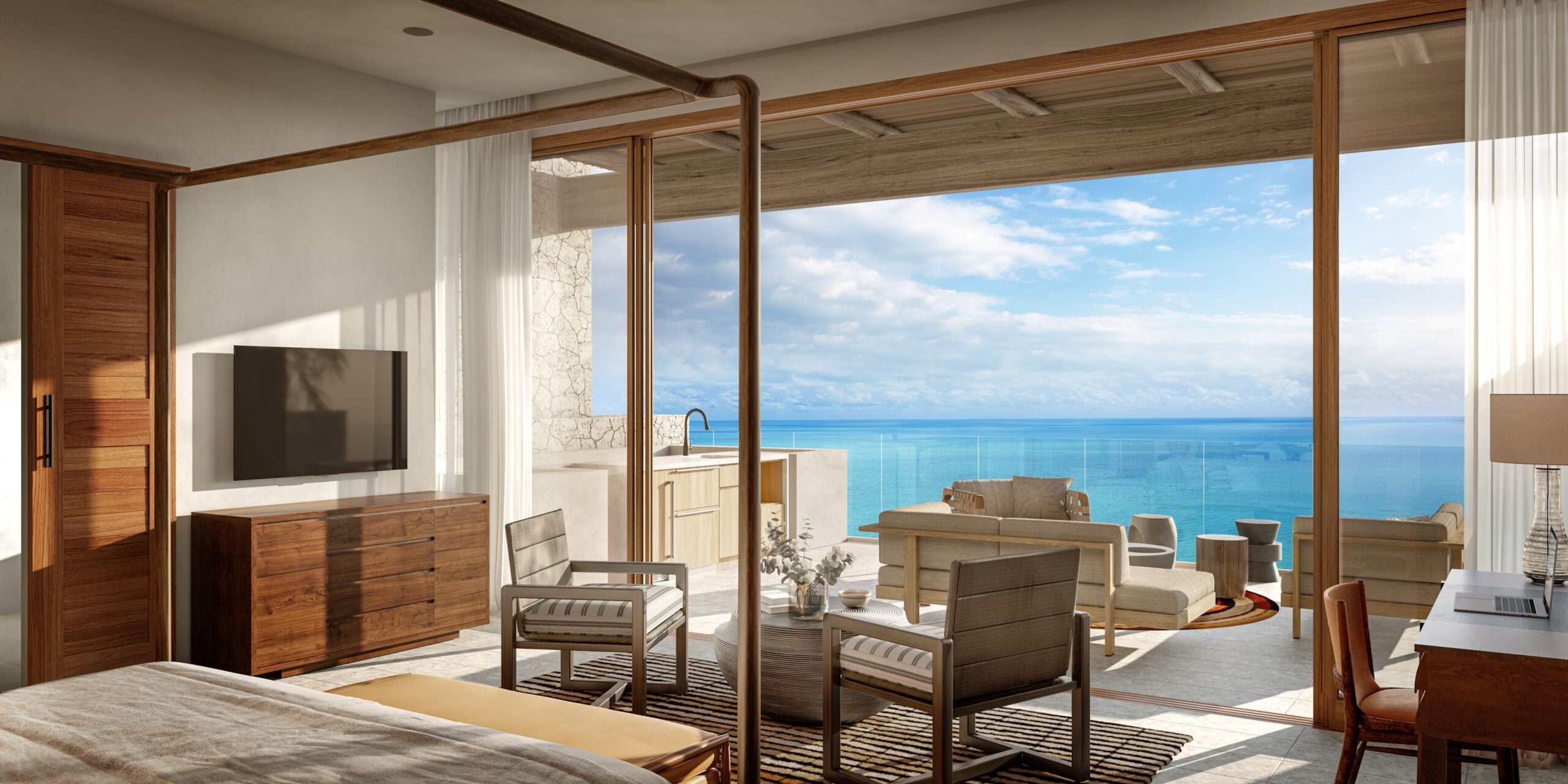 The Strand is, of course, more than just its environmental credentials; although admittedly, they make the unbound luxuries of the community all the sweeter. And it's the six-bedroom, six-and-a-half-bathroom Grand Residence R-4 that we like in particular.
The largest residence at The Strand, this Turks and Caicos property boasts 7,300 sq ft of combined outdoor and indoor space for an utterly glorious living experience, whether as a main residence or as a vacation home for entertaining family and friends.
Right upon the beach – as are all The Strand properties – the architects of the mansion have purposefully designed Grand Residence R-4 to maximize the thrilling, balmy island weather of the Caribbean, with expansive outdoor/indoor living effortlessly fusing into one another for the sea breeze to be felt across the property and the blue and white palettes of this part of the world to be seen across the house.
[See also: The Best Caribbean Islands to Visit in 2023 and Beyond]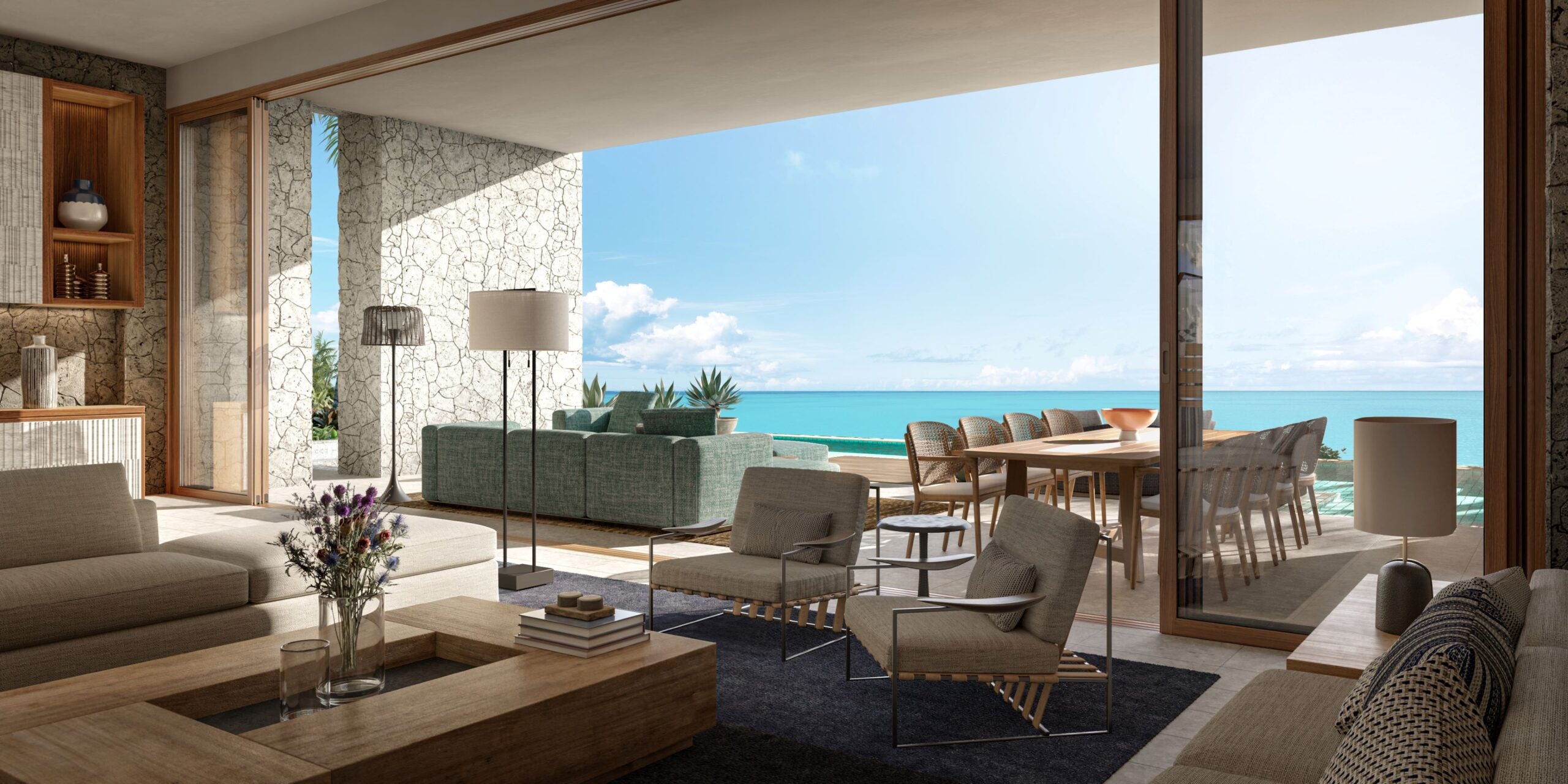 And we mean across the house. The main house's five en-suite bedrooms all face the ocean, whilst the sparkling infinity pool wraps around the back of the house for unparalleled vistas across the horizon.
Other features of this Turks and Caicos property include a plunge pool and spa within the courtyard, an outdoor kitchen and terrace, and a one-bedroom guest house that boasts all the meticulous design of the main house.
Owners will also have access to the various amenities of The Strand's residences, including a spa, a water's edge restaurant and bar, a kid's club, a fitness center with fitness classes, and even club boats with a private captain.
£10,500,000. thestrandtci.com
[See also: A Luxury Guide to a Long Weekend in Antigua]