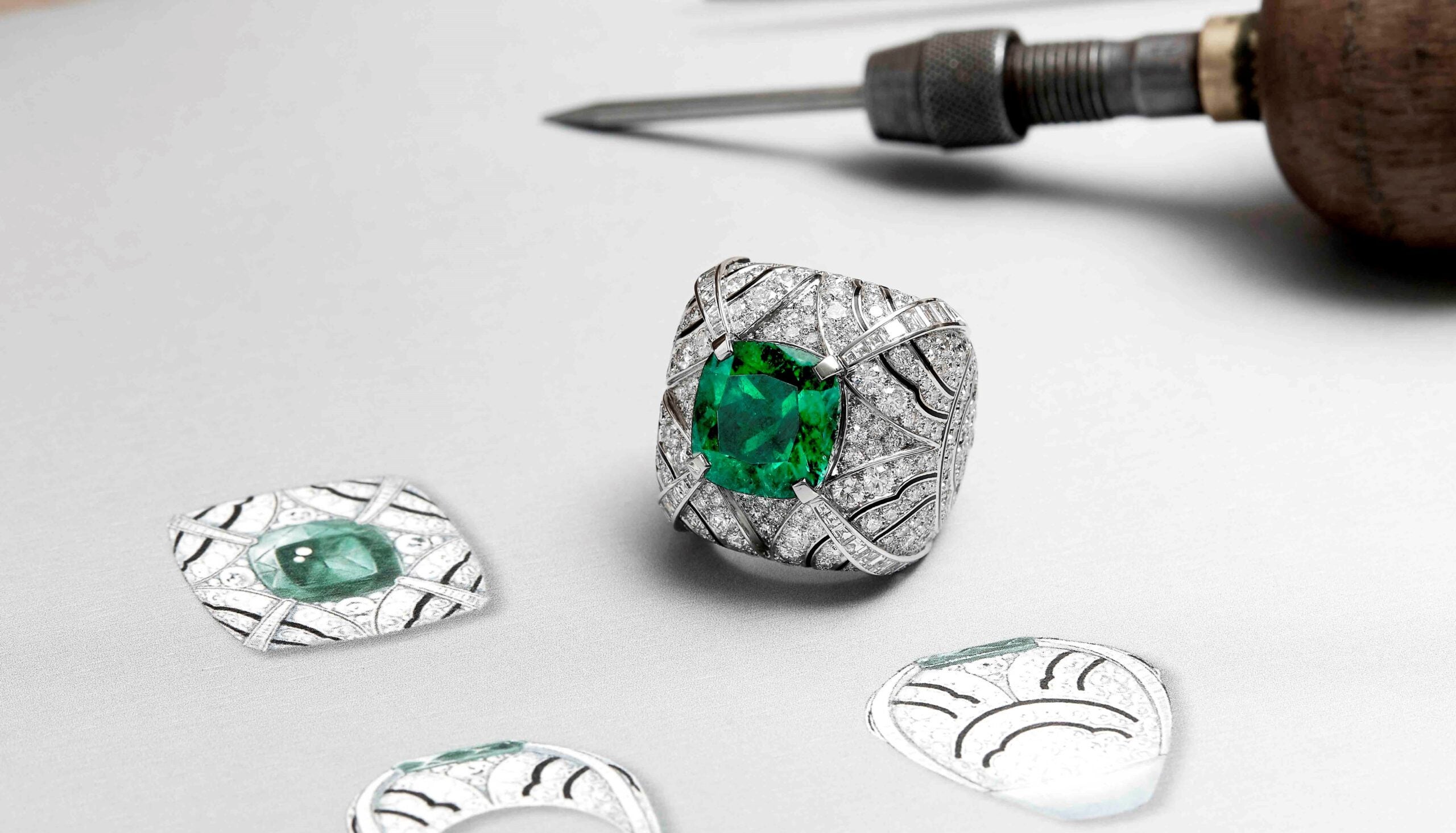 French jewelry house Boucheron has today revealed its latest collection, A History of Style, Art Déco. The collection draws upon the Boucheron archives to create a series of pieces inspired by the distinctive styles and motifs that dominated the worlds of jewelry, fashion and decor in the early 20th century.
The collection falls in line with Boucheron's established format of using its January collections to reimagine elements of its rich past, and its July releases to showcase technical excellence and innovation – and as the oldest jewelry house on Paris's iconic Place Vendôme, Boucheron has an impressively extensive archive to delve into.
Founded in 1858, the jewelry house is most highly regarded for its work during the Art Deco era when it won multiple awards and accolades, including the prestigious Grand Prix award at the 1925 Paris World Fair. It is also this era in Boucheron's history that creative director Claire Choisne identifies as her personal favorite.
[See also: Meet Omnēque: The New Home of Rare Vintage Jewelry]
Black onyx, diamonds and emeralds take center stage in the A History of Style, Art Déco collection, with each piece featuring the pure lines and stark black and white contrasts that have become synonymous with the era. While each piece is suitability opulent, it is the Plastron Émeraude necklace that is undoubtedly the shining star. Inspired by the necklaces created by Maison Boucheron for the Maharaja of Patiala in 1928, the ostentatious necklace boasts 220 emerald beads totaling a jaw-dropping 1071.91 carats.
In classic Boucheron style, there is a heavy focus on multi-wear designs in its newest collection; a choker becomes a belt, a necklace morphs into a brooch, and a hairpiece transforms into a ring. This multi-wear focus works to ensure that each piece is truly wearable rather than being fit only for display.
The collection is also decidedly gender-neutral, cementing Boucheron's status as a modern, forward-thinking jewelry brand despite being one of the world's oldest. Each piece within the collection has been thoughtfully designed to ensure anyone will be comfortable wearing it, with traditionally masculine motifs such as ties, bow ties and cravats artfully reimagined as pieces of wearable jewelry.
With just 21 pieces, A History of Style, Art Déco is a relatively small collection. However, as sustainability continues to climb the ranks of consumer priorities, it is likely that we will continue to see smaller, more compact fine jewelry collections with an ongoing focus on the quality and traceability of materials used, rather than the number of pieces.
The continued focus on sustainability is also seen in Boucheron's use of Muzo emeralds. Found in the heart of Colombia, the Muzo mine is regarded across the world as the most ethically and environmentally credible emerald mine in the world, with complete traceability throughout its supply chain.
[See also: Honorable Gems: Sustainable and Ethical Jewelry]