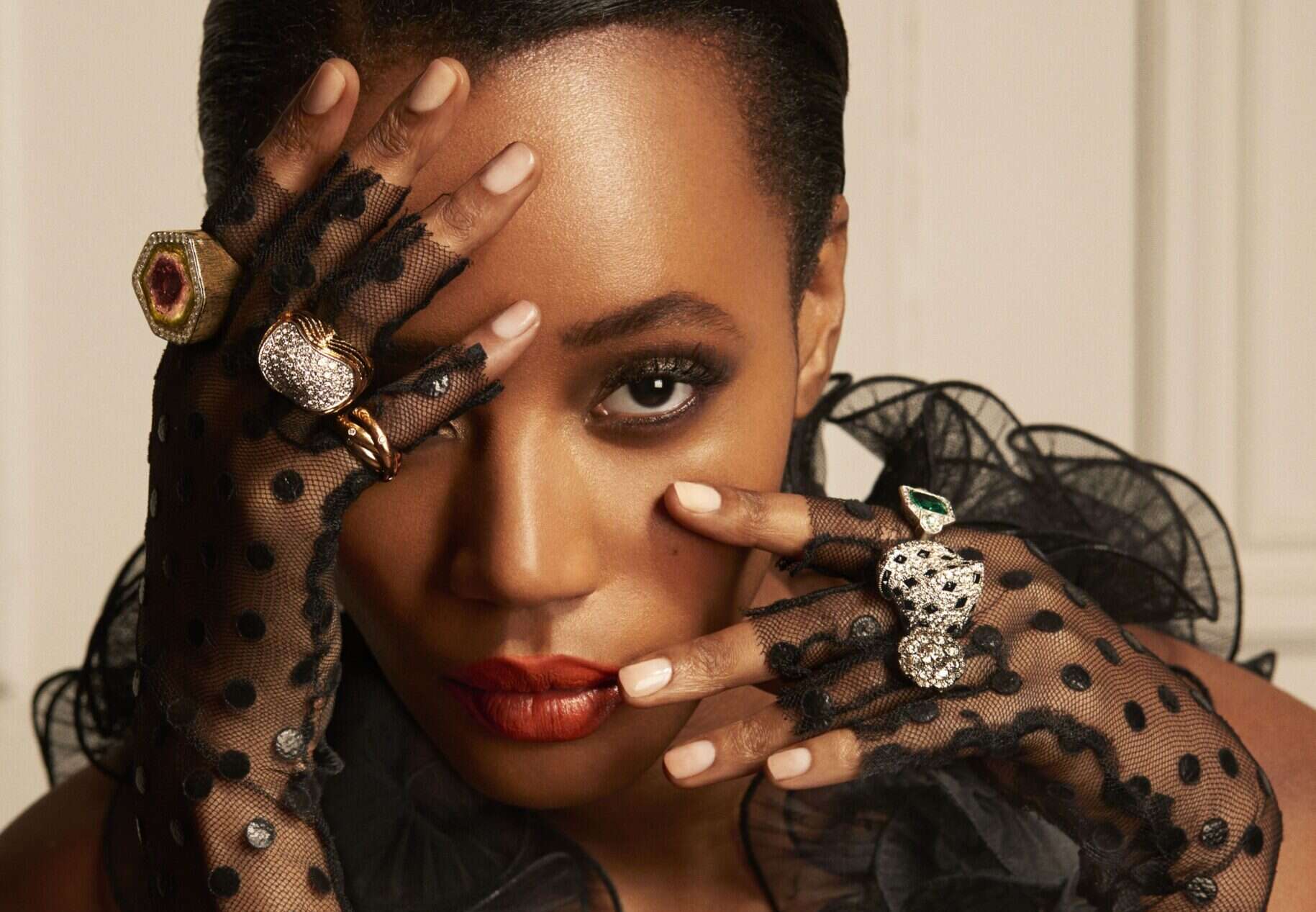 Having launched only at the tail end of 2020, Omnēque is set to become the go-to destination for authentic second-hand and antique jewelry. With ever-increasing concern surrounding the legitimacy of online jewelry sales, Omnēque is promising to deliver something different: each piece in its carefully curated collections will be selected and vetted by esteemed industry experts.
The mammoth curation and authentication task has been given to award-winning jewelry historian and author Vivienne Becker and fine-jewelry specialist and auctioneer Joanna Hardy. Together, Hardy and Becker have created a treasure trove of rare and intriguing pieces, from 20th century fashion jewelry from the likes of Tom Ford and Chanel to vintage Cartier and Van Cleef & Arpels with a new themed drop unveiled biweekly.
Research from the British Hallmarking Council and the Goldsmiths' Company Assay Office has shown that 36% of "gold" jewelry being sold online is not hallmarked, with almost a quarter suspected to contain no precious metal at all.
[See also: A Bespoke Jewelry Crafting Weekend at Grantley Hall]
However, each item on Omnēque is presented with a full report on its history, condition and materials, provided by either Hardy or Becker. This thorough research and impeccable attention to detail gives customers the peace of mind and confidence that would be expected of an in-store purchase from the comfort of their home.
While the appeal of owning unique and rare pieces of jewelry with an intriguing history is often enough to encourage shoppers to buy vintage and antique over new, the environmental aspect is also considerable. Although there can be concerns about traceability, with antique stones not always subject to the same strict sourcing process as modern-day, investing in a pre-loved piece prolongs a stone's lifespan and minimizes the need for new stones to be sourced.
"Gold, gems and other precious metals and materials have always been reused through millennia, and jewelry is surely the original and ultimate recycled and recyclable luxury," says Becker.
"[Jewelry buyers] are beginning to understand the sustainability credentials of vintage jewelry – which until now have not been highlighted – and at the same time they appreciate the value, the storytelling and the 'soul' and charisma of jewels with a past. They're choosing jewels with a past to secure a better, fairer future. At Omnēque, we help them do that."
[See also: Behind the Scenes at Theo Fennell's Studio and Workshop]
In addition to showcasing antique and vintage pieces, Omnēque is committed to championing contemporary designers and jewelers, all of which are selected on the basis of their originality and quality of craftsmanship. The vetting process for modern jewelry is equally as rigorous as that applied to vintage pieces: each of the aptly named "modern masters" designs and crafts their jewelry by hand in their own ateliers and will be subject to the approval of both Hardy and Becker.
However, more than just an online jewelry marketplace, Omnēque also seeks to provide a completely personalized jewelry buying and owning service. In addition to shoppable collections, the site offers a range of concierge services including personal shopping, bespoke commissions, jewelry remodeling, sourcing and bidding at auction on behalf of clients.
The website also features unique industry insights and interviews with leading figures in the world of jewelry to share this passion and knowledge with a wide audience and create a diverse online community.