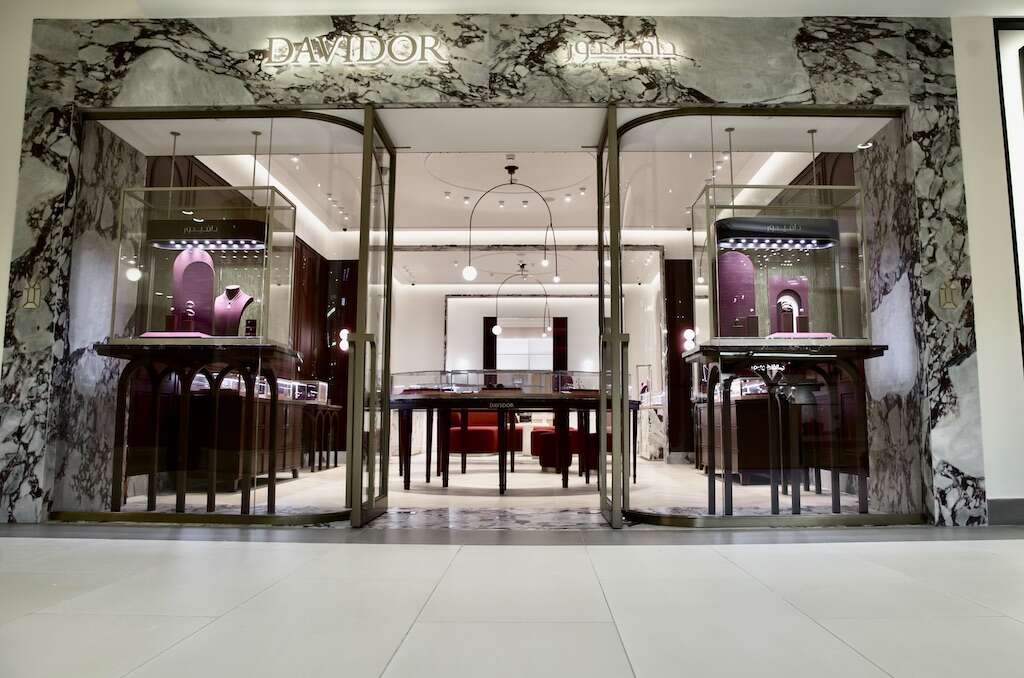 French jewelry brand Davidor has expanded into new territory with the opening of its Riyadh, Saudi Arabia boutique, which takes its place as the label's Middle Eastern flagship.
Located in Riyadh's Centria Mall, the new store artfully pays homage to Davidor's signature motifs and shapes, as well as its Parisian roots. The space also references the rainbow of colors that famously feature throughout its catalog of fine jewelry.
Spread over 1,345 sq ft, the boutique is the Maison's largest globally. Beyond its façade of Calacatta Viola marble, the store invites guests in through a curved glass entryway. "I love the natural material of Calacatta Viola in its raw and unpolished state because it reminds me of a DAVIDOR jewel in the making," said David 'Davidor' Gusky, the brand's founder and creative director.
[See also: The Best of Couture at Vegas Jewelry Week]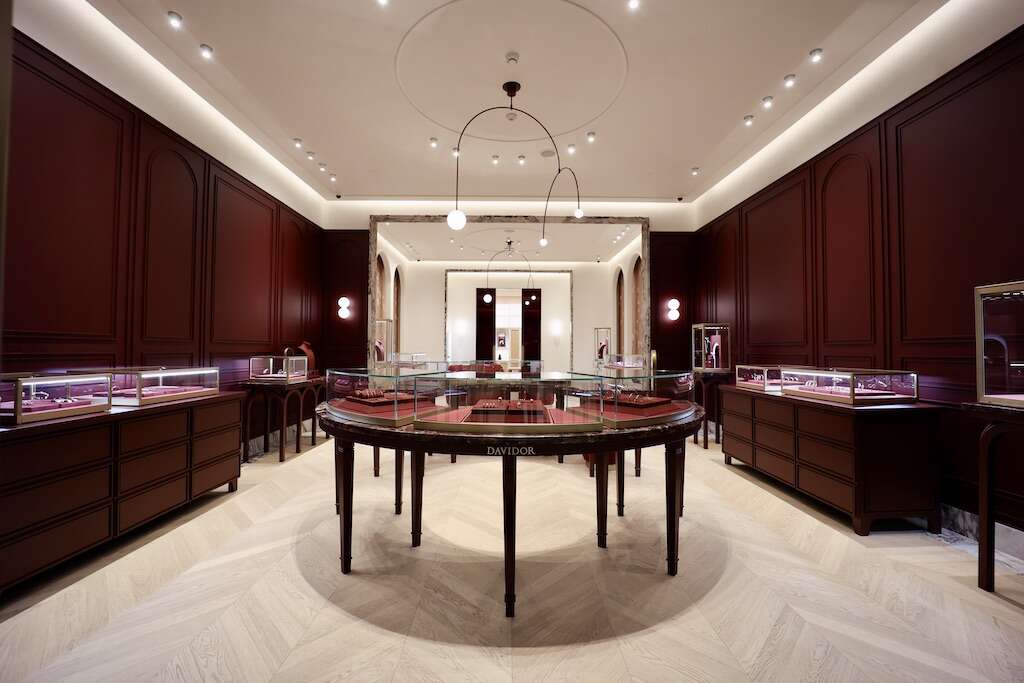 Inside, the space is adorned with fine materials: Herringbone wood line the floors, with Calacatta Viola making another appearance on the skirting boards. Overhead, modern mobile chandleries sparkle. 
The boutique's paneled walls are finished in Bordeaux – a signature Davidor shade of deep wine-red. As the first shade coined by the Maison, Bordeaux embodies the Davidor essence. the color is carefully matched to the tones seen in the floral de Gournay wallpaper that lines other portions of the store.
[See also: Artistic High Jewelry Inspired by Adventurous Thinking]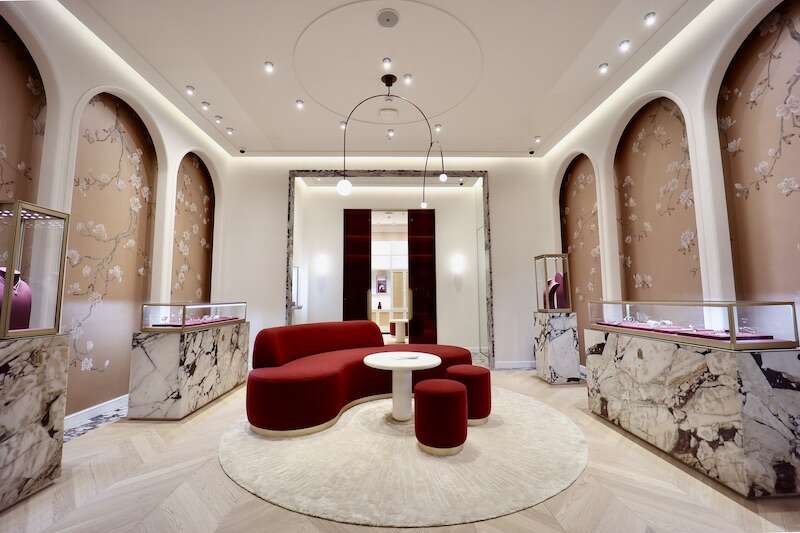 The new Davidor boutique will offer a serene shopping experience with a full range of the Maison's unisex fine and high jewelry collections, including the iconic arch range.
As well as the main storefront, the boutique will also feature a VIP salon for esteemed clients. Here, customers can delve into an exclusive library of Davidor pieces in privacy.
The Saudi Arabia opening is just the latest in Davidor's ongoing expansion efforts. Last year saw the launch of a US flagship is Bal Harbour, Miami, and plans for a second US boutique in Vail ski-resort later this summer.