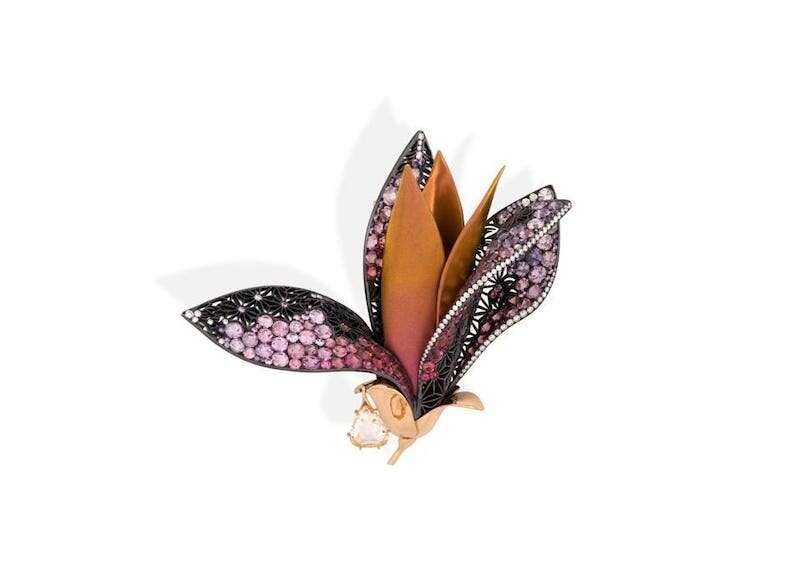 Earlier this month, the world's most bejeweled citizens descended on the US's most glittering city: It could only be Jewelry Week Las Vegas 2023. As always, one of the biggest and most exclusive shows on the bill was Couture.
Held annually in the hallowed halls of Wynn Las Vegas, Couture attracts the world's most impressive brands and respected buyers for four days of high-glitz jewelry glamour – expect boundary-pushing designs, impossibly rare stones, mind-boggling levels of craftsmanship and, naturally, some eye-watering price tags.
With Couture Vegas now wrapped up for another year (although most designers will already have their eyes on the 2024 meet-up), we bring you a look at some of the show's most exciting designers and the pieces they brought along with them.
[See also: The Sustainable Jewelry Brands You Need to Know]
Maison Alix Dumas
Winner of the coveted Best in Haute Couture award, Alix Dumas made its show debut with serious pizazz. The award-winning piece, you ask? An elaborate Magnolia flower-shaped brooch (pictured above), handmade by Dumas herself and adorned in scattered sapphires and rows of diamonds, as well as an extra VVS1 diamond dangling almost like a dew drop.
An impressive way to kick off what will hopefully be many years of Couture Vegas appearances for Maison Alix Dumas.
Scott West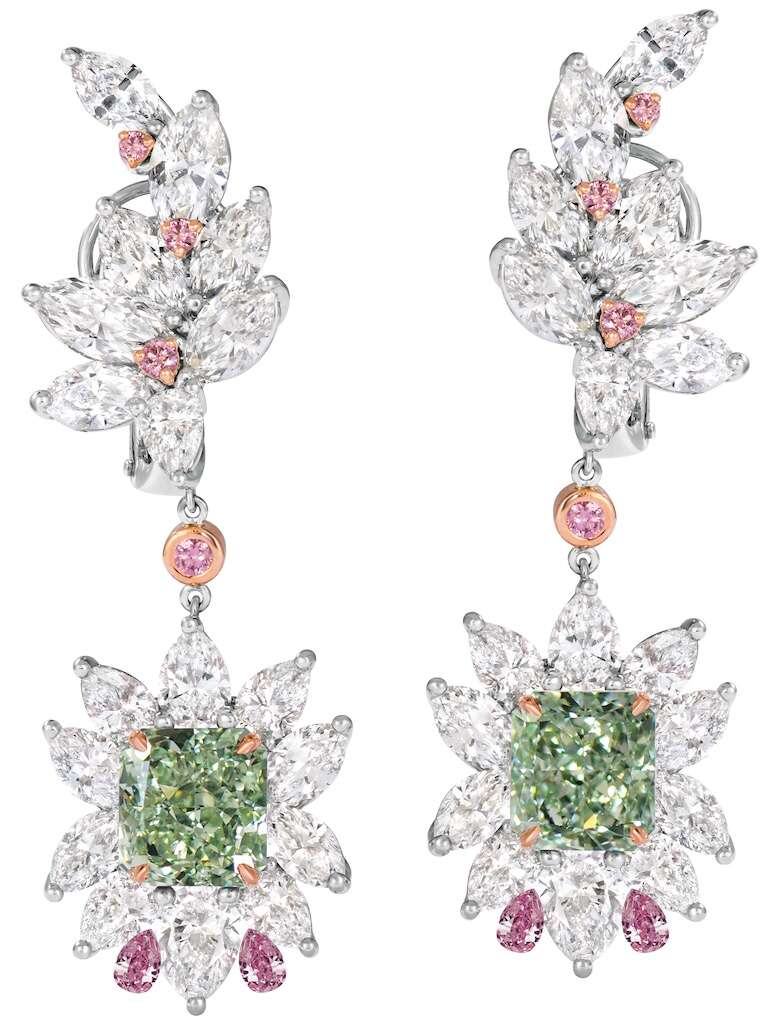 As is now common for the US-based diamond master, nature acted as a significant influence in Scott West's Couture Vegas showcase. Highlighting the brand's brilliant tenacity for Natural Colored Diamonds, the Green Blossom earrings are a wonder.
At their center, an apple green diamond is surrounded by petals of 14 pear diamonds and 22 Marquise VS diamonds, with a total weight of six carats. Adding an extra flash of color are eight pink diamonds, carefully set in platinum and 18k flower gold.
Mikimoto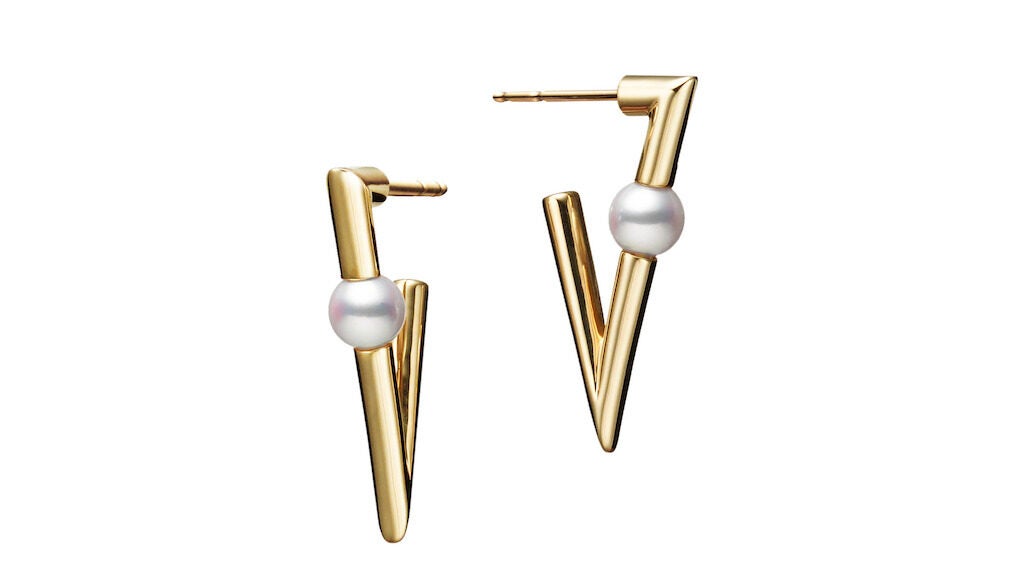 This year, Mikimoto celebrated its 130th anniversary, so naturally it followed suit that its Couture showcase was an impressive one. However, the Japanese brand has also used the occasion to demonstrate its modern design capabilities, while continuing to honor generational practices.
Among its treasures exhibited were a series of geometrically-inspired pieces – all still with its signature bounty of pearls – including the V Code Akoya pearl earrings, which feature two creamy cultured pearls suspended in an angular 18k yellow gold setting.
[See also: Artistic High Jewelry Inspired by Adventurous Thinking]
Emily P Wheeler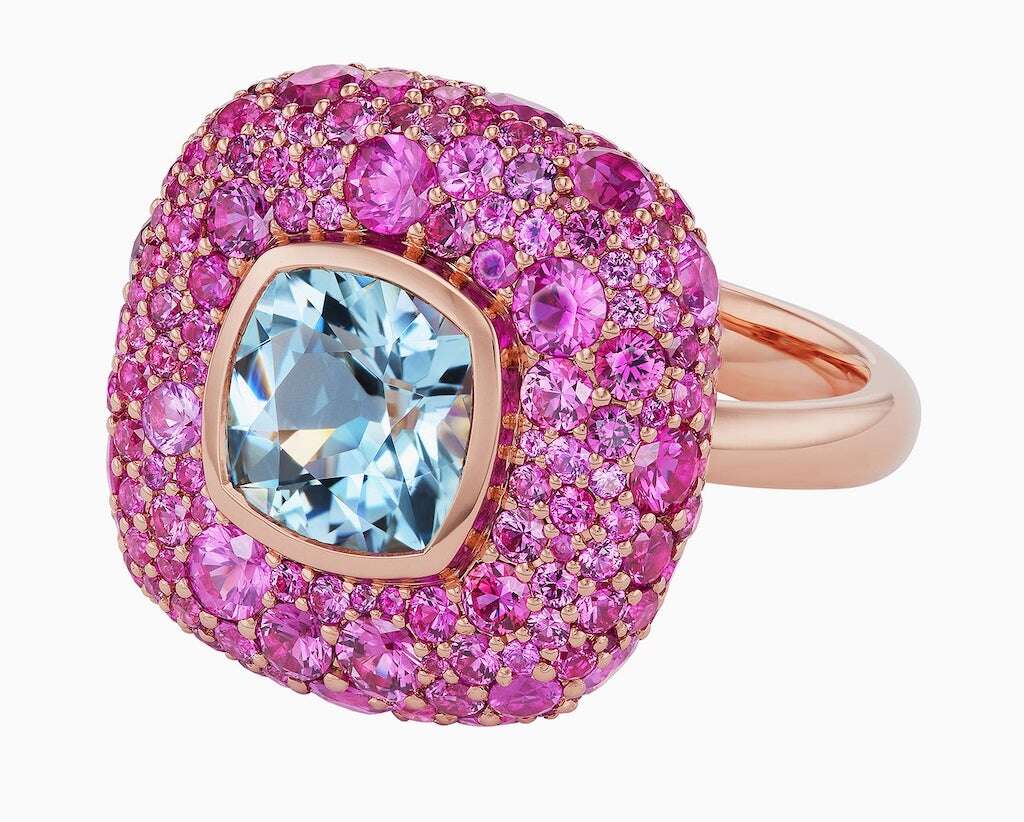 LA-based Emily P Wheeler always draws attention with its bold colors (a recurring trend across this year's showcase) and intriguing shapes, and Couture Vegas 2023 was no exception. This year saw the brand exhibit its new Rebels collection – inspired by Emily's vibrant memories of her 1990s and early 2000s upbringing, where preppy New England style met its match in the designer's love of punk rock – which is awash with gently clashing tones.
The one-of-a-kind Pillow Ring, with its dazzling natural aquamarine set amidst a flurry of vibrant padparadscha sapphires, really stole the show.
Aletto Brothers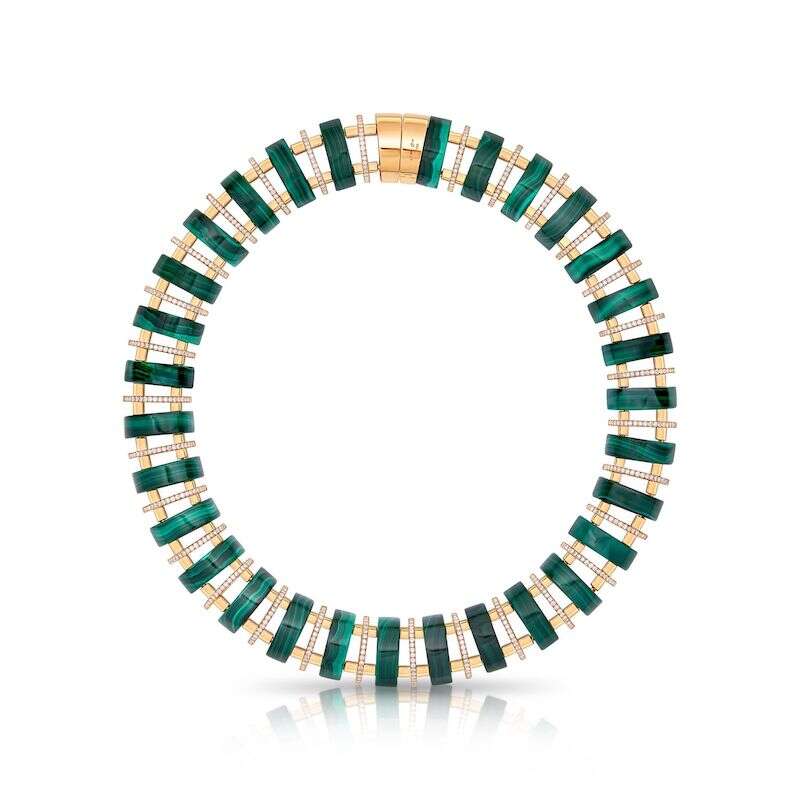 As the proud winner of the Couture Design Award's Best in Colored Gems Above $40,000 category for its one-off gold, malachite and diamond necklace, Aletto Brothers was one of the show's most in-demand names. Designed especially for Couture over several months, the piece is part of the Italian brand's signature bridge collection.
The meticulously handcrafted necklace utilizes the gold standard of invisible gemstone setting – a technique few have mastered to the standard of the Aletto Brothers' skilled artisans. 
[See also: Caroline Scheufele on a Sustainable Future for Luxury Jewelry]
Assael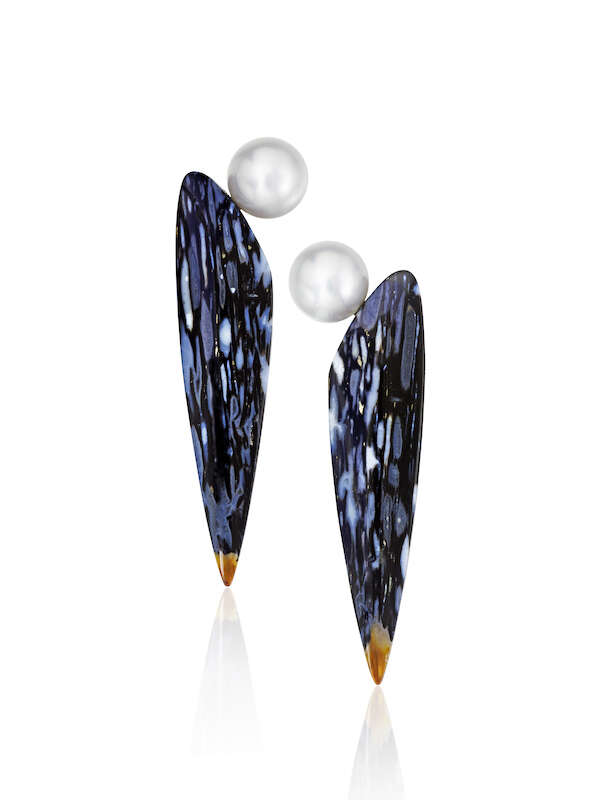 Renowned for helping put the wonder of South Sea pearls on an international audience's radar, Assael can always be trusted to showcase in style. This year, as well as its signature flashy pearl combos, the brand arrived armed with its new Naturescapes collection.
The collection utilizes a number of natural materials – from varieties of petrified wood to Maligano jasper – and pairs them with its multi-colored pearls to wonderful effect. It's a jump from the classic Assael designs but as creative, precious and beautiful as ever.
[See also: Girard-Perregaux Releases New Casquette with Saint Laurent]
Sorellina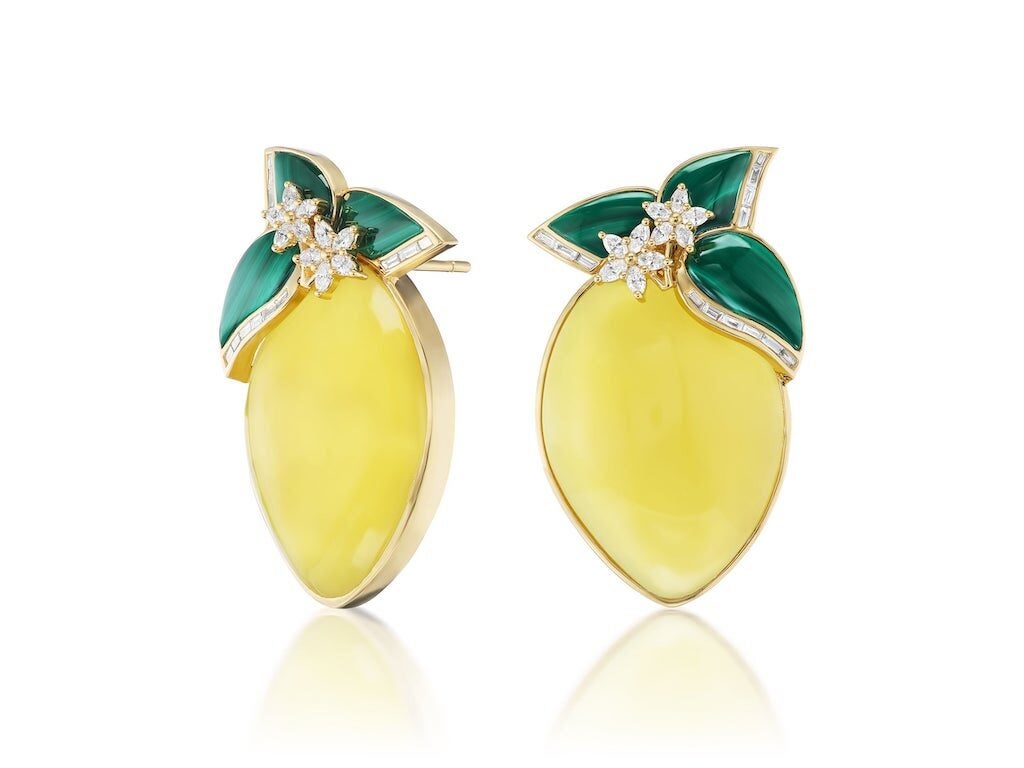 Founded by sisters Kim and Nicole Carosella and based out of NYC, Sorellina is a modern type of fine jewelry brand that has been careful to not fit into stylistic labels. Like many of this year's exhibitors, big, bold colors were a mainstay for Sorellina at this year's show.
Taking visitors over to Europe with its new Capri-inspired Dieci collection, its latest pieces are a feast for the eyes – among the favorites were the mouthwateringly good Limoncello earrings in yellow opal, malachite and diamond. Delicious.