Jacob & Co has launched the Billionaire Timeless Treasure – a one-of-a-kind $20m timepiece crafted with rare yellow diamonds.
What justifies this hefty price tag? The luxury brand embarked on a three-and-a-half-year quest to collect 880 carats of the precious gem before spending thousands of hours cutting the rough yellow diamonds using the highly complex square-shaped Asscher cut pattern.
Just 216.89 carats made the final cut; every stone was meticulously checked to ensure its color and clarity were up to Jacob & Co's exacting standards.
Next, the 425 gems were crafted into an intricate gold lattice structure and set under the watchful eye of the head of gemology watch production at Jacob & Co, Saraina Wicht.
[See also: Jacob & Co to Build Ultra-Luxe Skyscraper in Dubai]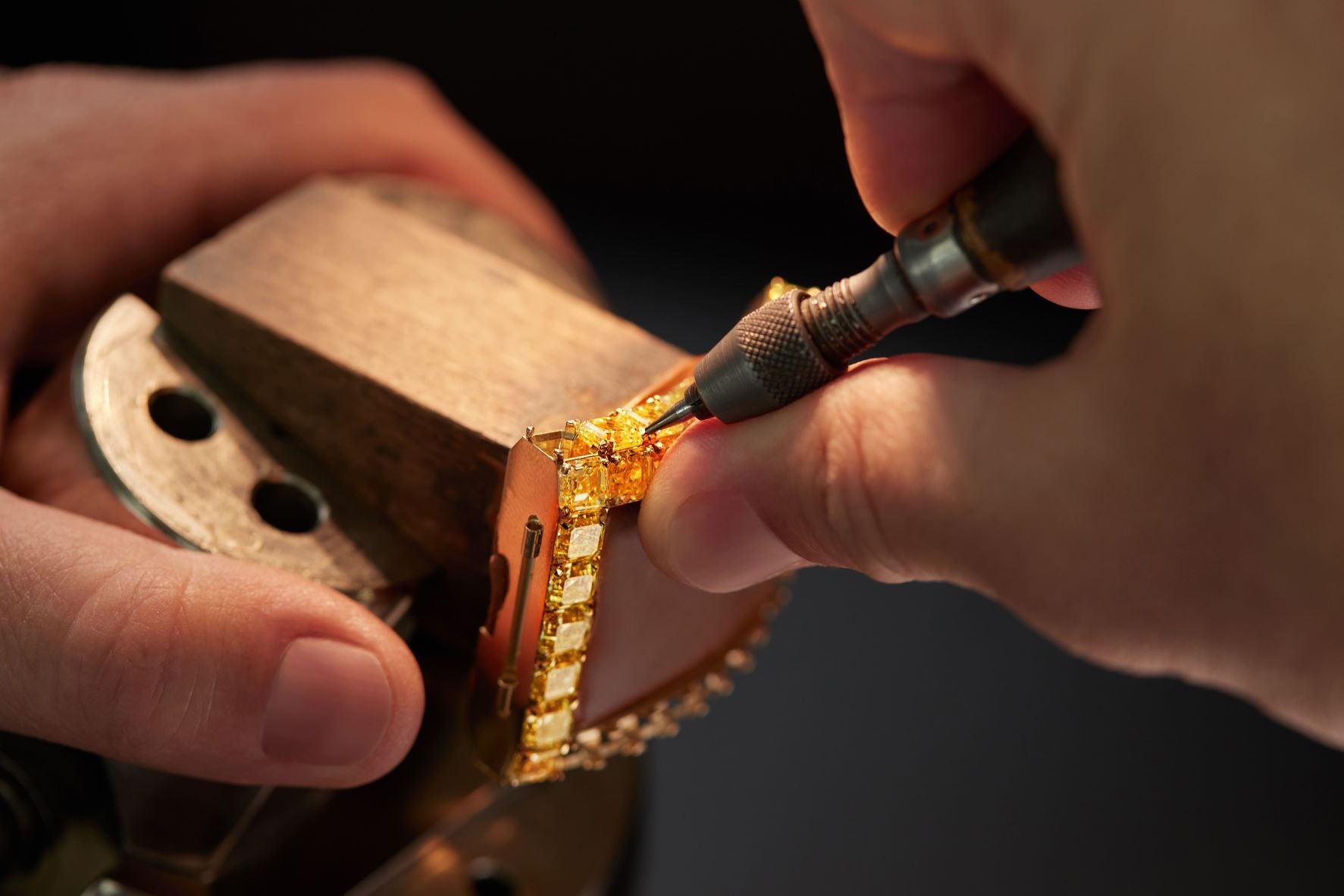 "It all seemed impossible," she says. "One, to lay our hands on so many gems of so rare a color and so large. Two, to have all gems meet our demands at the rough, pre-cut stage. Three, to maintain color consistence after cutting. And four, to cut every single one of them so they would fit into their designated place, their little bed of yellow gold. Jacob & Co challenged itself like never before."
The lavish Billionaire skeleton tourbillon is finished with another 57 yellow baguette-cut diamonds, while 76 beautiful green tsavorite gemstones have been emerald-cut and kite-cut to surround the calibre JCAM39.
It's not the first time the luxury brand has unveiled such an extravagant watch. Back in 2015, Jacob & Co launched its very first Billionaire at the BaselWorld global trade show. Set with 260 carats of emerald-cut diamonds with an 18-karat white gold case and bracelet, the timepiece cost an eye-watching $18m.
[See also: The Billionaire Gift Guide]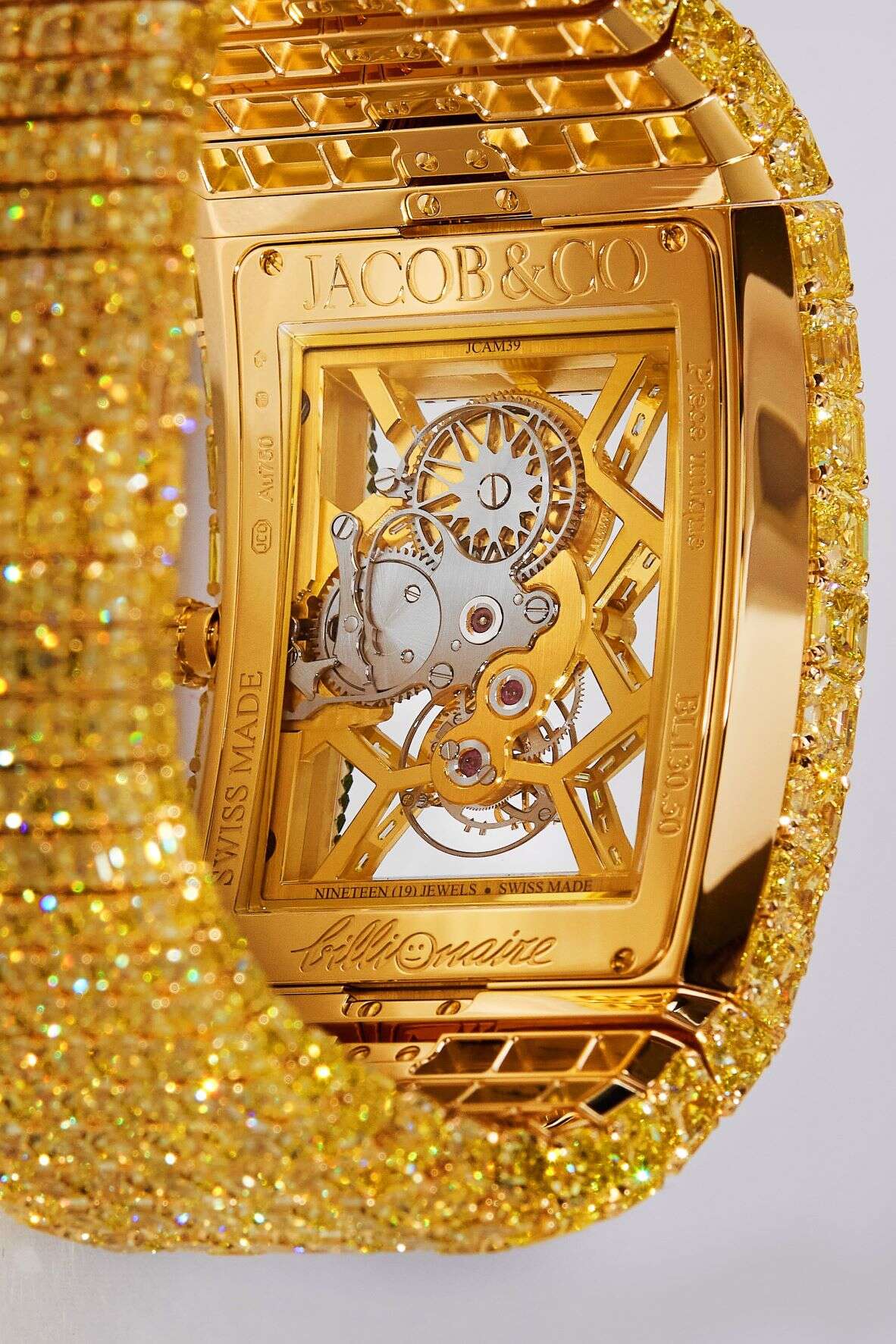 This was followed in quick succession by the Billionaire II crafted with 424 diamonds totaling 161 karats, and the Billionaire III assembled from 714 white baguette-cut diamonds. Not stopping there, the luxury watch brand launched its head-turning Billionaire III Diamonds and Rubies which boasted an 18-karat rose gold bracelet handset with 580 white-cut diamonds.
More recently, in 2021, Jacob & Co created the Billionaire Ashoka Smaller – a limited edition collection of 18 pieces set with 418 Ashoka-Cut white diamonds.
The new Billionaire Timeless Treasure is Jacob & Co's most over-the-top watch yet. Commenting on its release, CEO Benjamin Arabov said: "We've combined our expertise in high jewelry with our skills in high watchmaking and used our drive to achieve what has never been done before. So we've created a unique piece that outshines every other high jewelry timepiece in opulence, exclusivity and diamond quality."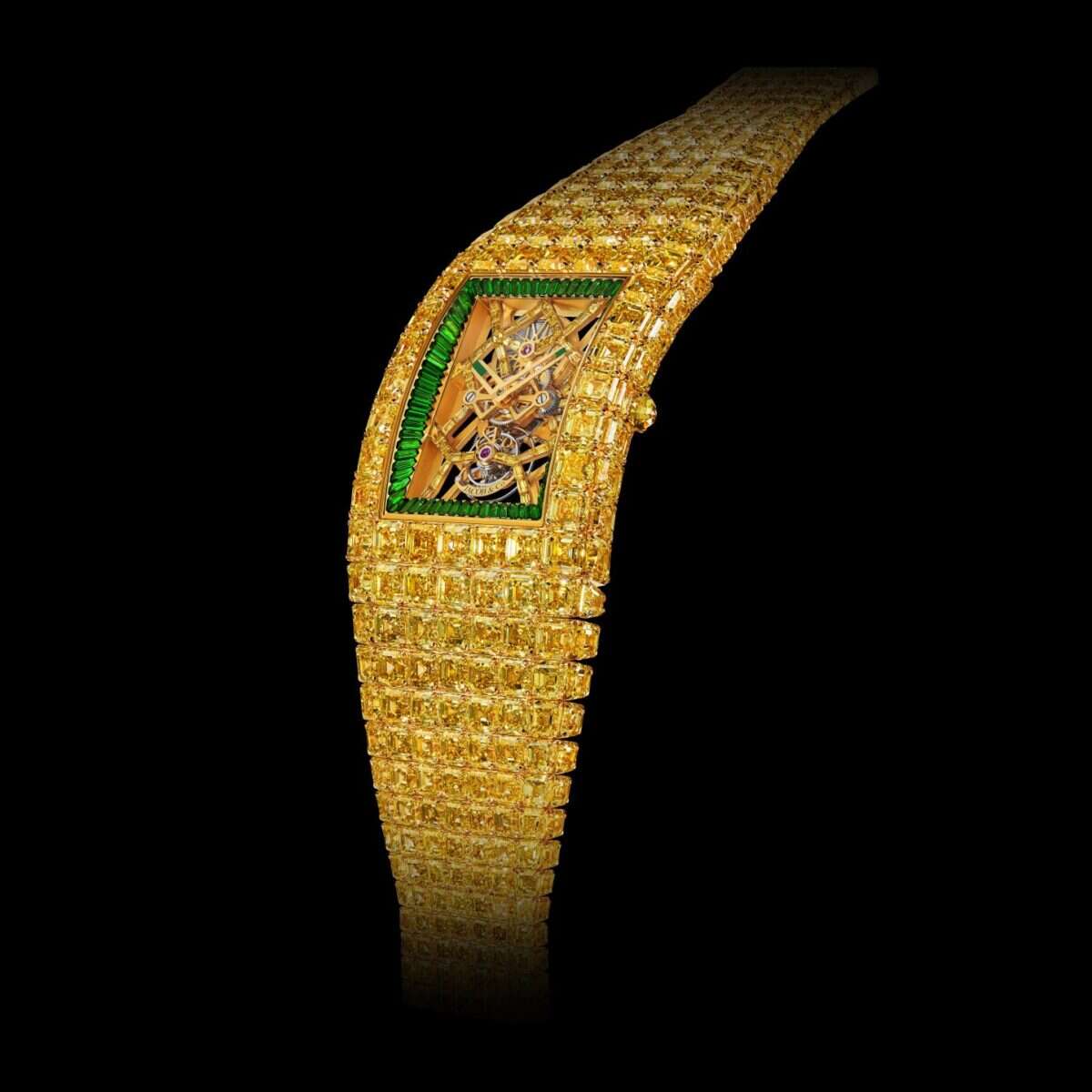 [See also: Jacob & Co Reveals Astronomia Solar Bitcoin Watch]