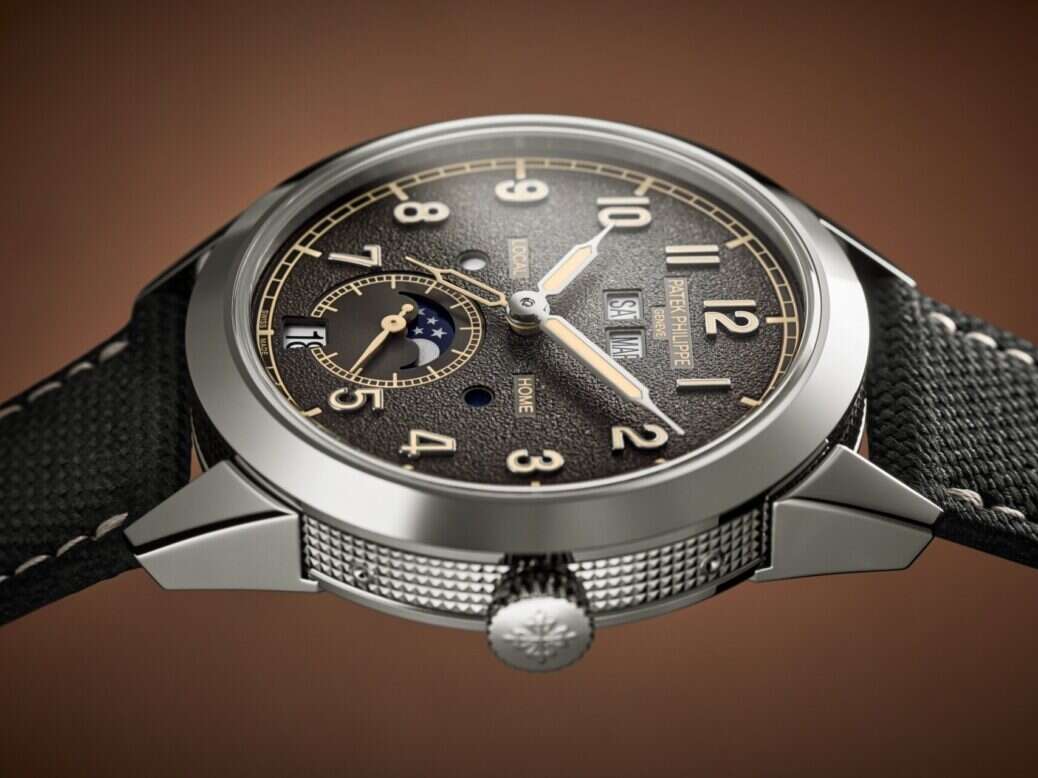 Founded in Switzerland in 1845, Patek Philippe is one of the oldest and best-known watch manufacturers. The luxury brand is famous for producing some of the most intricate, complex and elegant timepieces in the world. With a past as storied as Patek Philippe, it should be no surprise that its watches command a heavy price both on the shop floor and at auction. Its Grandmaster Chime 6300A-010 was the most expensive watch ever sold at auction at $31m, and even entry-level Patek Philippe watches come at significant cost.
For many, however, a Patek Philippe watch is a price worth paying. Not only are they invariably beautiful objects to own, they are also reliable investments. For those looking to break into the luxury watch market without breaking the bank, here are the entry-level Patek Philippe watches to consider.
But before we get going, a quick disclaimer: As with all Patek Philippe watches, the price at your local dealer may vary significantly from those listed below. With many of these models in high demand, dealers can afford to mark up the price. While these watches may be hard to find at SRP, for the sake of clarity we have included the official price from Patek Philippe.
[See also: The 40 Best Watches in the World Right Now]
Aquanaut 5167A – $21,200
The most affordable Patek Philippe watch is the Aquanaut model reference 5167A. This model starts at $21,200, but can reach almost $70,000 with the other reference 5968G.
The Aquanaut was first launched in 1997, and it was a success from the start. Its rounded octagon case was inspired by the Nautilus model, which is the original sports watch crafted by Patek Philippe. Aquanaut is modern and innovative, made of stainless steel with a sapphire-crystal case back.
The Aquanaut was conceived, from the start, as the most entry-level Patek Philippe to attract younger buyers. It is a sporty timepiece with a tropical strap made of an ultra-resistant material that can handle salt water and UV radiation.
Nautilus 7118/1A – $28,000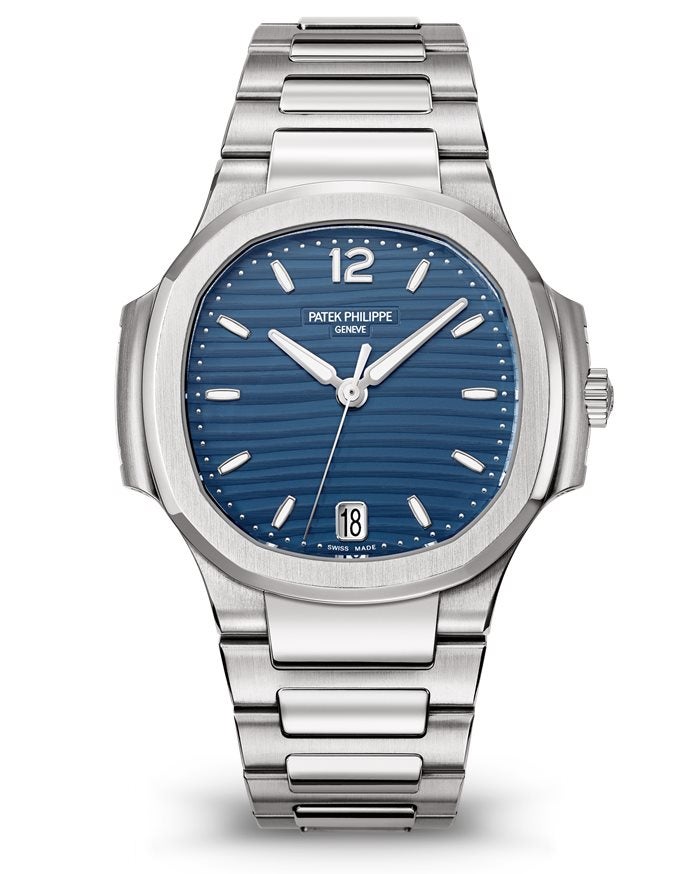 This stainless steel variation of Patek Philippe's classic Nautilus is the second least expensive model on the market. With a starting price point of $28,000, it is considered the most popular sports watch for Patek Philippe.
One of Nautilus' variations, a Patek Philippe Nautilus 5711 Tiffany Blue dial,  recently sold at auction for $6.5m. This was one of only 170 other Tiffany Blue dial Nautilus watches made. 
Patek Philippe Nautilus was first put on the market in 1976, and embodies the elegance of sports. It has a porthole case construction with a horizontally embossed dial, and comes in a  variety of models for both genders. It is available in different colors and materials: steel, which is the cheapest, rose gold, white gold and two-tone combinations. 
Calatrava 6119G – $28,000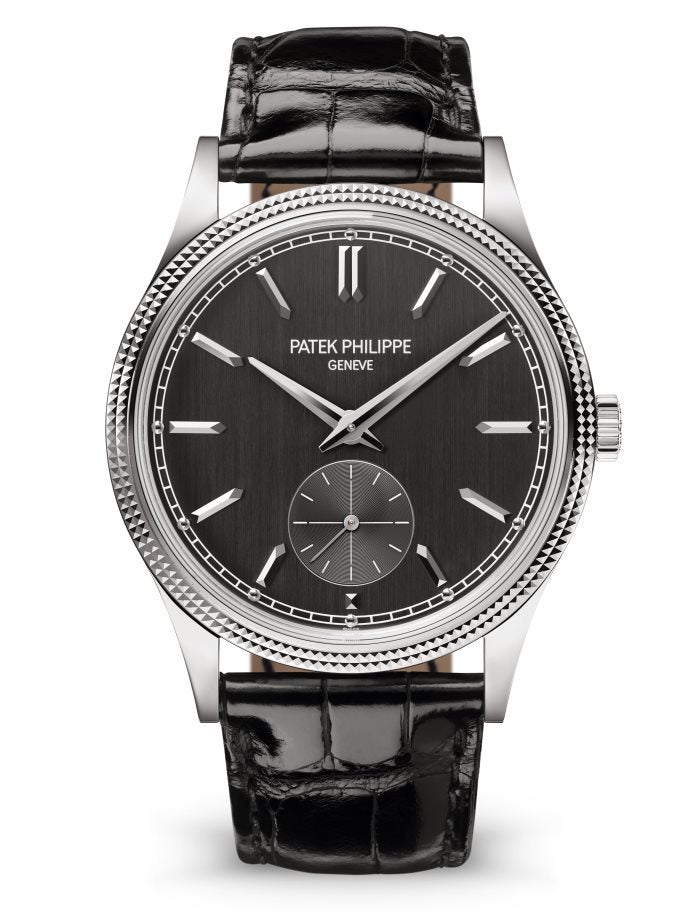 Considered one of the best dress watches under Patek Philippe's selection, the basic Calatrava model has a retail price of $28,000. Still today, it is "a symbol of success, elegance, and grace. It's the quality and extreme attention to detail which has made this dress watch stand out in a crowd", according to Wrist Advisor. 
In the third position on this list, this model has a lower re-sell value, which averages at around $13,000. However, even if it does not experience the same growth in value as other Patek Philippe watches, it remains a classic.
Calatrava 6119G features a guilloche hobnail pattern – called Cloud de Paris – and a slightly larger diameter than the other models. The quadrant is adorned with white gold hour markers and dauphine-style hands, which are the signature of this model. 
Gondolo 7041R – $32,000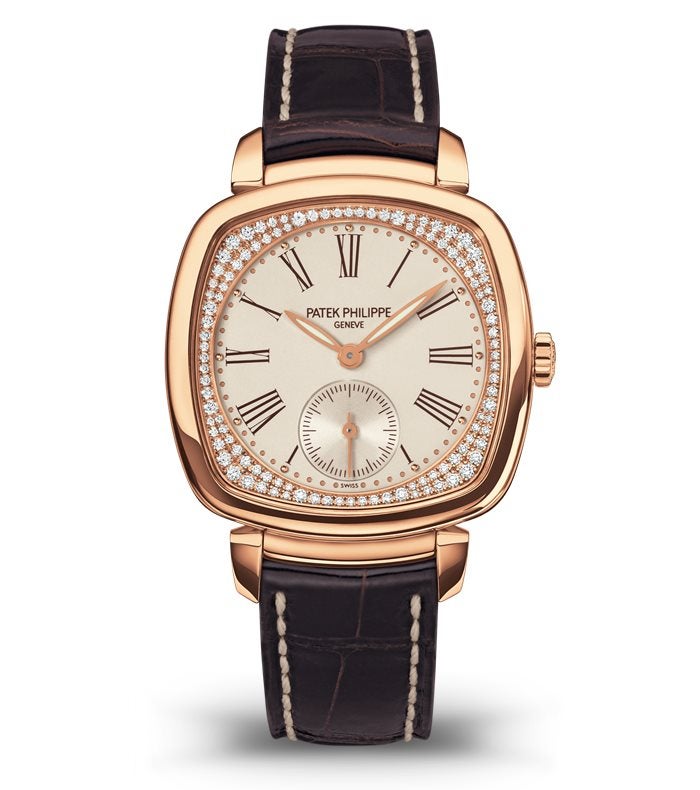 Patek Philippe Gondolo was first put on the market in 1993 and has a unique history: the name derives from Patek Philippe's partnership with Brazilian retailer Gondolo & Labouriau in Rio de Janeiro, between 1902 and 1930. Out of all the watches on this list, the Gondolo range has the most peculiar shape.
Inspired by art-deco, this particular model has a price range of around $30,000 to over $200,000.
The manual-winding Gondolo 7041R has strong lines and precise geometry. It is a reinterpretation of Patek Philippe's own style heritage, with a subtle addition of modernity. Its rose gold case and sapphire-crystal case back show off a dial flange with 108 diamonds and an alligator strap. 
Golden Ellipse 5738R – $32,300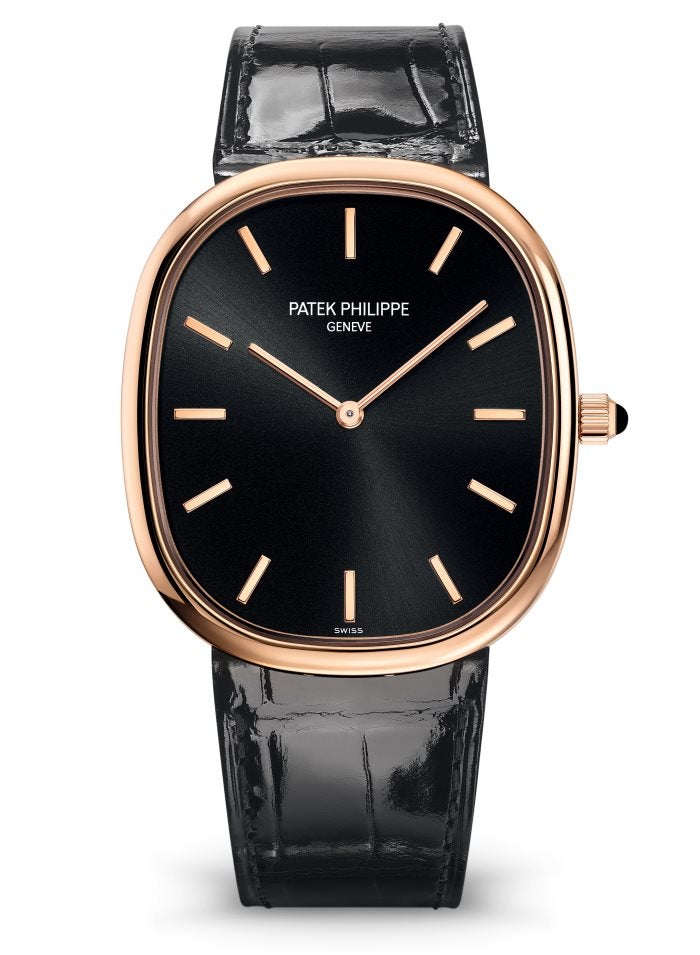 The Golden Ellipse is a simple yet elegant dress watch that only has three models: 5738R, 5738/51G and 5738P. They range from a price of $32,000 to around $51,000.
This particular reference was created to celebrate the model's 50th anniversary. It has a rose-gold case with an ebony black sunburst dial and rose-gold hours and hands. On request, it is also available with cuff links with an ebony black sunburst inlay in a rose-gold frame.
The physical characteristics are smooth and timeless, with an elliptical case and a blue-gold dial. It was created in 1968 and was inspired by the 'golden ratio', an ancient mathematical theory discovered by greek scientists that constitutes the basis of some of humanity's greatest works of art and architecture. 
Complications 5212A – $34,200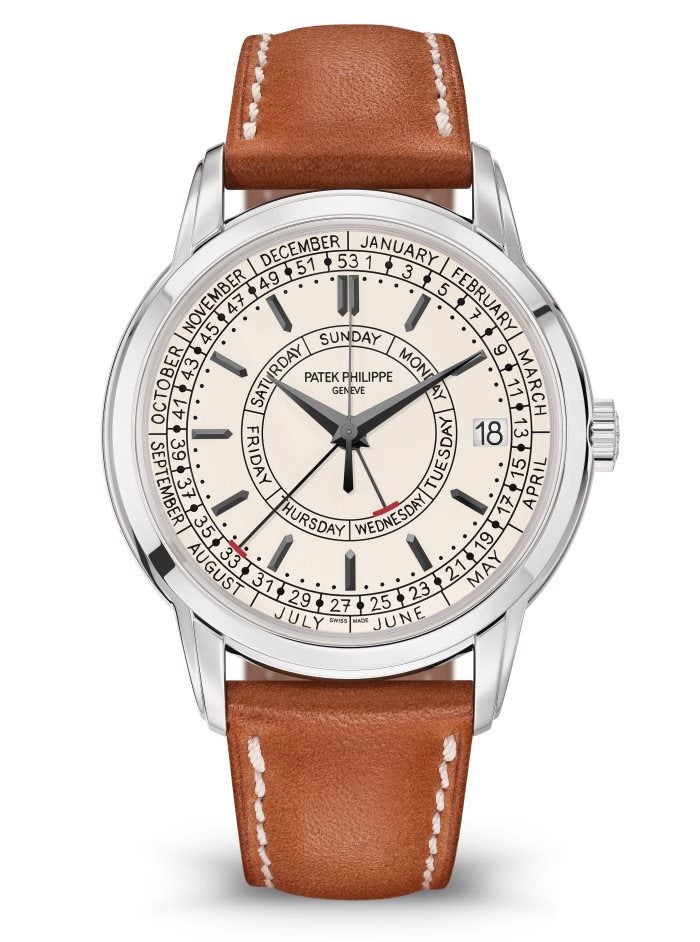 Patek Philippe Complications is one of the most well-known names under this prestigious brand. 
This specific reference, 5212A, is a new addition to the Patek Philippe family, with a semi-integrated mechanism that shows the current week number alongside the day and date. This watch also includes a new self-winding movement.
Patek Philippe Complications start at around $34,200 but reach upwards of $165,000. This vast difference is due to the addition of more mechanisms and complications which consequently change the functions.
[See also: The Best New Releases from Watches and Wonders 2022]