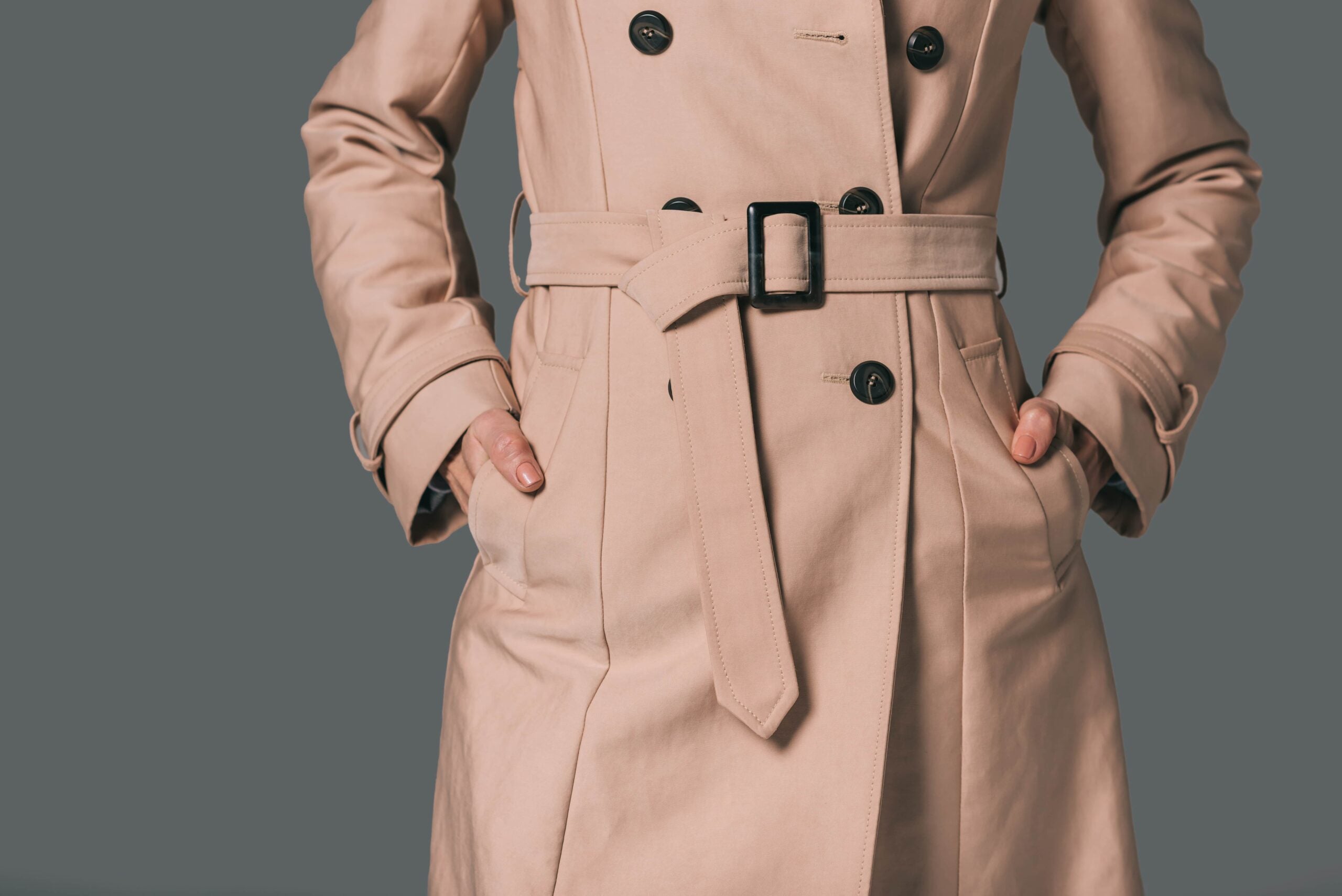 As the side-effects of human excess continue to mount, more and more of us are looking for a way to simplify – and we're starting with our clothes. No more enormous hauls or whimsical purchases; this year we're shopping smartly and only buying the pieces we'll love year-in, year-out. Introducing, the spring capsule wardrobe.
What is a capsule wardrobe?
A capsule wardrobe is about as straightforward as fashion gets: a small, interchangeable collection of clothes and accessories, that makes everyday dressing simple, minimal and sustainable. Ideally, each piece should go with every other piece, creating a never-ending bounty of outfits with just a limited number of clothes.
Every item in a capsule wardrobe should be carefully chosen – a pair of jeans that don't fit right, a jumper that itches, or even a blouse you don't feel daring enough to wear has no place here. Instead, pick pieces that are comfortable, timeless and high quality to ensure they get years of wear.
The ultimate capsule wardrobe will usually have around 10 to 30 items in but below we have curated a list of the best items to kickstart your journey into a simplified and sustainable approach to fashion.
[See also: The Most Coveted Luxury Sustainable Fashion Labels]
Trench Coat
Let's start with the basics: a trench coat. The trend-defying outerwear has grown from its original military uses to become a universal staple. Lightweight, practical and infinitely layer-able, a longline trench coat is an essential in every closet and the perfect starting piece from which to build the ultimate spring capsule wardrobe.
The evergreen love for a trench means you can get your hands on one in every color of the rainbow, but for us, nothing beats the classic camel. Of course, the brand most synonymous with the trench is Burberry – nothing screams timeless fashion more than that heritage check peeking out from inside the lapels. While new versions are still being churned out each year, keep an eye out for a vintage number, too.
White Sneakers
A great pair of sneakers will form the base for a good chunk of your capsule wardrobe outfits. While the world is still going crazy over dad sneakers, if your closet is only going to be home to one pair, they need to be versatile and easily dressed up or down. To get the most wear, choose a pair of sneakers that aren't overly branded, like Alexander McQueen's signature Oversized Sneakers.
Crafted from 100% calf leather with just a subtle hint of golden branding, the platform sneakers have achieved cult-like status since first being released in 2016. Now, they're available in a plethora of colors, but versatility is key when capsuling, so keep things neutral with a white and croc-effect faded gray pair.
Alexander McQueen selection on 24S
Barely-there Heels
One of the hardest things about a capsule wardrobe is getting it to take you from day to night. The solution? A great pair of heels. The key is to find a pair that are simple enough to go with everything, you can walk in for hours (we love six-inch skyscraping stilettos as much as the next person, but capsule wardrobes are all about practicality), and most importantly, are ultra-chic.
And, if anyone knows how to do the perfect shoe, it is Bottega Veneta. To guarantee year-in, year-out wear, opt for the barely-there strappy sandals in black. Made from soft Italian leather, with a walkable four-inch heel and pebbled soles for extra grip, Bottega has seemingly done the impossible in making stylish heels practical.
Patterned Dress
Don't fall into the trap of thinking that a capsule wardrobe means bland clothes – far from it. Just make sure that you're going to still love any bold colors or daring prints year after year. The key to making sure any jazzy number still fits with the rest of your wardrobe is picking a piece that incorporates some neutral colors, such as black, white or tan, to pull your looks together.
One of the easiest ways to inject some fun into a capsule wardrobe is with a patterned dress, with London-based cult-favorite brand Rixo being a go-to for such requests. Taking inspiration from vintage prints and cuts, Rixo's dresses are fun, contemporary and most importantly, timeless. Our favorite is the Selma Pearl Shell tea dress, which with its black base and flattering fit is about as versatile as they come. Wear it with trainers and a trench during the day, and heels and a blazer in the evening. The flowy cut will take this number right through spring and into summer, too.
[See also: Aequem: The Platform Making Sustainable Shopping Simple]
White T-Shirt
Make no mistake: the classic white tee is the staple of a spring capsule wardrobe. Versatile, comfortable and always bang on trend, the power of such a basic piece cannot be understated.
But simple as they are, not all white t-shirts are created equal. When searching for a tee that's going to stand the test of time, you need high quality, full cotton, a timeless shape and pure white – and Joseph's Cotton T-Shirt ticks all the boxes. Made from silky pima cotton, this staple is breathable and durable, with a slightly oversized fit making it super flattering.
Off-white Jeans
When you're keeping your wardrobe minimal, an excellent pair of pants is vital. Trends come and go quicker than you can count to 10, but you can always rely on a pair of perfect fitting, expertly designed jeans to see you through season after season. Dress them up with a pair of mules and a blazer or go casual with a pair of sneakers; no matter how you style them, they're a winner.
After a cold winter, most of us want our spring wardrobe to be light and breezy, so trade out black or blue jeans for an off-white pair. The Jil Sander Standard jeans in beige are the perfect choice: high waist, straight leg and selvedge denim. Team them a white tee, barely-there heels and a blazer for a cool springtime look.
Cashmere Sweater
Summer might be drawing closer, but warm layers are still essential in a spring capsule wardrobe, and nothing beats cashmere. The super-soft yarn is lightweight enough to stash in a bag when the sun makes an appearance but toasty enough to keep cool breezes at bay, making it an undisputed winner for transition seasons. And even better yet, if it's cared for properly, cashmere will last forever.
When it comes to spring knits, shape is everything; chic as they are, turtlenecks are all but guaranteed to have you breaking into a sweat the minute you leave the house. Instead, opt for a versatile cardigan or a timeless open-neck polo, like the Jo sweater in barley by Khaite.
Pick a neutral color that will go with everything – camel, oatmeal and even gray are all great choices, but if you think your capsule wardrobe needs a mood-boosting injection of color, the Khaite polo also comes in a sugary pink.
Oversized Blazer
For when the occasion calls for something a little smarter than your beloved trench coat, only an oversized blazer will do. To keep things smart, go for a couple of sizes up in a tailored suit jacket, which will create a soft yet put-together silhouette. Throw it on over a dress or team with jeans and heels – the blazer is key to fancy minimalism.
If you're a color lover, this is another great chance to inject some brightness into a capsule wardrobe (the Victoria Beckham Single Breast Jacket in soft blue is our favorite), but if you're firmly in the neutrals camp, black, grey or even camel blazers will quickly become wardrobe staples, too.
[See also: Iconic Fashion Accessories of the 21st Century]