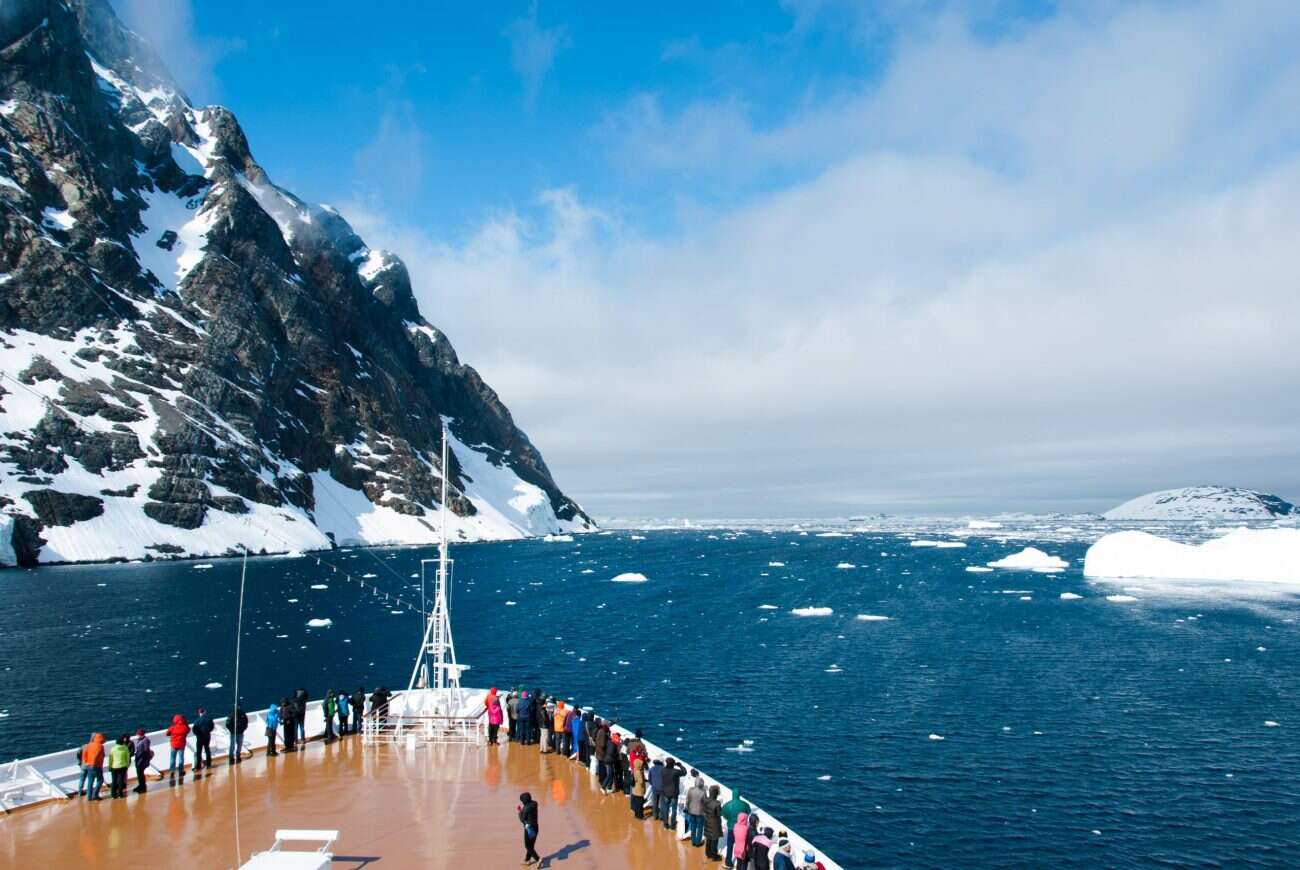 Epic Tomato specializes in unique expedition-led itineraries, so when the company has a 'World Firsts' category you know you're in for a wild ride. This 18-day voyage begins when your flight touches down on Antarctica's permanently frozen ice-blue runway in Patriot Hills — only 10 degrees from the South Pole. Spend the day acclimatizing and adjusting to the trippy 24-hour daylight. You'll then board a light aircraft for a quick flight over to the Pirrit Hills. Marvel at the Ellsworth Mountains, the Independence Range and the vast, untouched terrain below. Journey into the unknown — the Pirrit Hills have had very few visitors and have yet to be fully geographically mapped, so you will truly be carving your own path through inhospitable conditions.
Courtesy of your expert guide, you'll learn vital survival skills such as building emergency shelters and how to navigate deep and treacherous crevasses. Traverse through the interior of Antarctica by sled and cross-country ski, and climb completely virgin peaks (including one near the South Pole). Strap in and go snow-kiting at rapid speeds across the ice caps for a thrilling, pinch-me experience. Indiana Jones wannabes, keep your eyes peeled for fallen meteorites and fossils — they pepper the vast landscape. Come night, you'll sleep in specially carved ice dens and watch the Aurora Australis illuminate the sky.
Best for: The seasoned adventurer who has done it all — or so they think!
From £100,000 (approx. $136,253) per person. Contact Tom Marchant, founder, enquiry@epictomato.com, +1 888 341 9663, epictomato.com