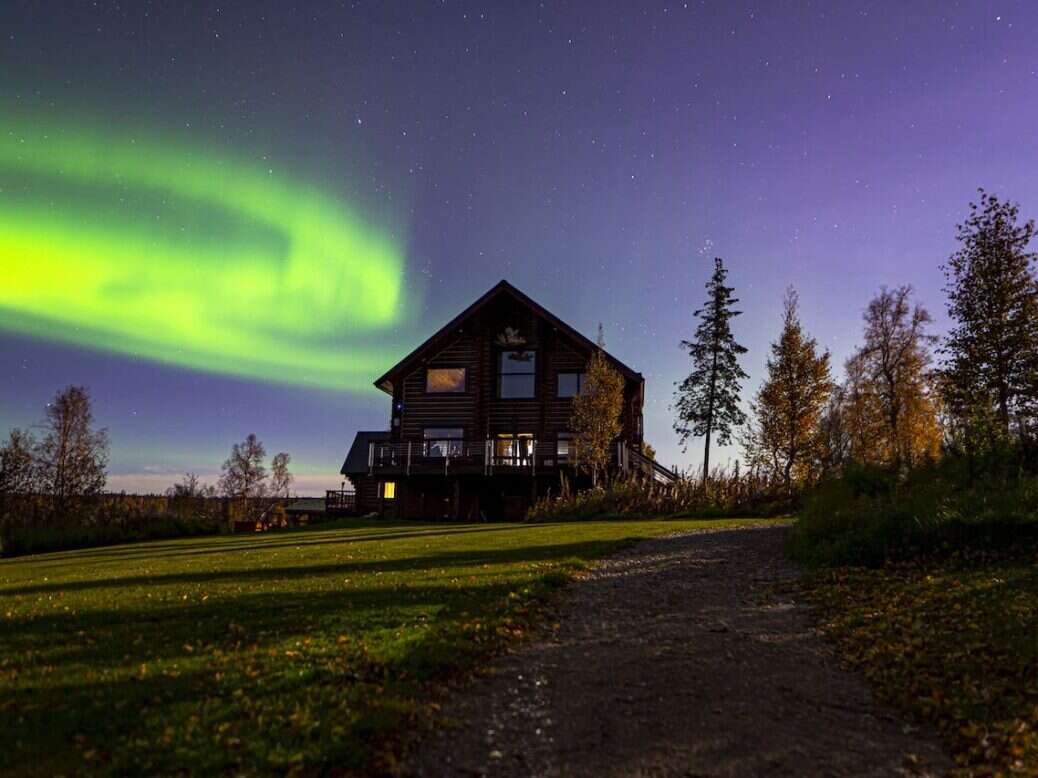 Only accessible by a 40-minute seaplane or helicopter flight from Anchorage (which might include landing on a frozen lake), Tordrillo Mountain Lodge is hidden away in the snowcapped Tordrillo Mountains of Alaska.
The off-grid lodge, which comprises cozy cabins, is co-owned by Olympic gold medalist Tommy Moe and heli-ski pioneer Mike Overcast — so, naturally, adventure is at the top of the agenda.
Expect peerless heli-skiing and heli-boarding on untouched terrain in the winter, and heli-fishing and hiking in the summer. If you visit in June or July, when Alaska gets up to 22 hours of daylight, you can fish for the legendary Alaskan king salmon at night.
The lodge recently added a new Otter plane to its arsenal, so you can embark on a curated day trip to see the surrounding natural majesty, such as Denali National Park and its awesome mountains and glaciers; Prince William Sound with its glacial fjords and hundreds of islands, as well as an abundance of marine life; and Katmai National Park & Preserve (its namesake is stratovolcano Mount Katmai), which is home to bears and moose.
From $17,500 per person; $210,000 for exclusive use during winter season. Contact Lauren Cole, director of sales and marketing, lauren@tordrillo.com, +1 907 569 5588, tordrillo.com