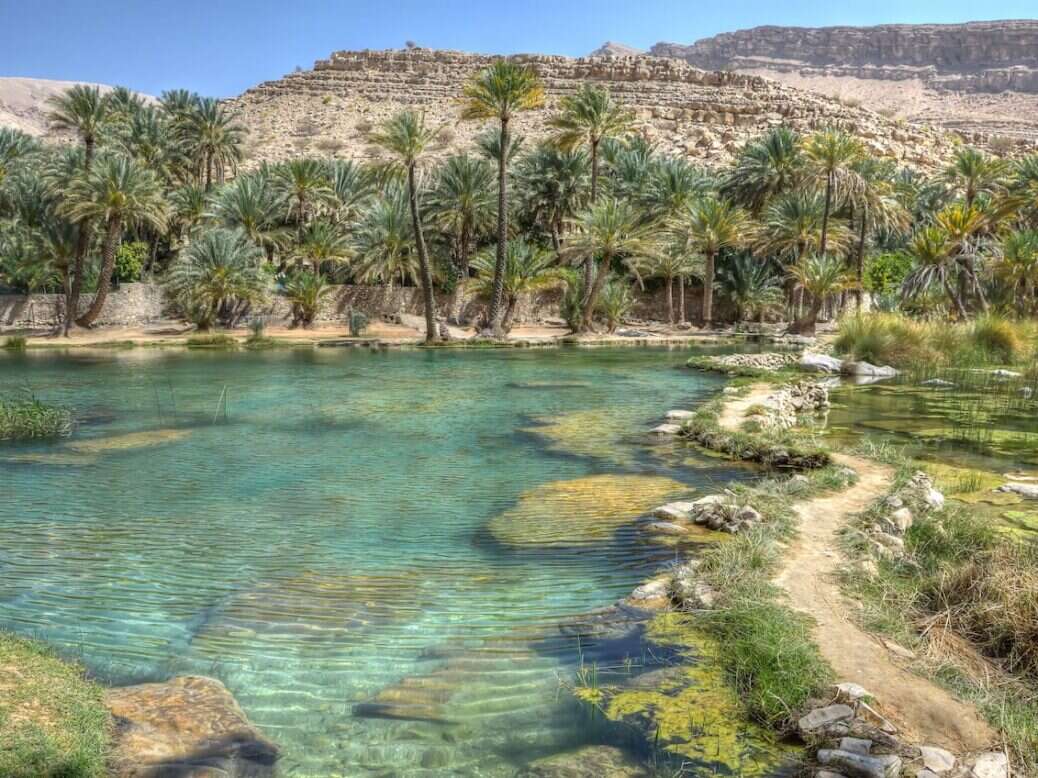 Wild swimming has increased in popularity over the years, and this trip from Fish&Pips sees the best of Oman, a place known for its stunning and swimmable emerald wadis.
The four-night trip begins with two nights at a private camp in Sharqiya Sands (or Wahiba Sands, as the locals call it); the vast orange dunes are home to the Bedouin.
Spend days exploring Wadi Tiwi and Wadi Bani Khalid; both are veritable playgrounds for exploring and swimming — navigate boulders and rocky passages on an 'aquatic hike' with a guide before cooling off in the sparkling pools.
[See also: Top Suites – Three-bedroom Royal Mountain Villa, Anantara Al jabal Al Akhdar Resort]
Next, you'll spend two nights at a private camp at Barr Al Hikman, a rocky limestone peninsula of nearly 350 square miles, with the longest natural sandbar in the Middle East.
You'll pass a striking 30-plus-mile salt plane, that seems more celestial than coastal, to arrive at the wetland. Swim in the shallow waters of the lagoons while keeping an eye out for the resident flamingos and tons of other migrant and birds.
From $11,750 per person. Contact Jo Arkwright, travel expert, hello@fishandpips.co.uk, +44 1306 264 005, fishandpips.co.uk