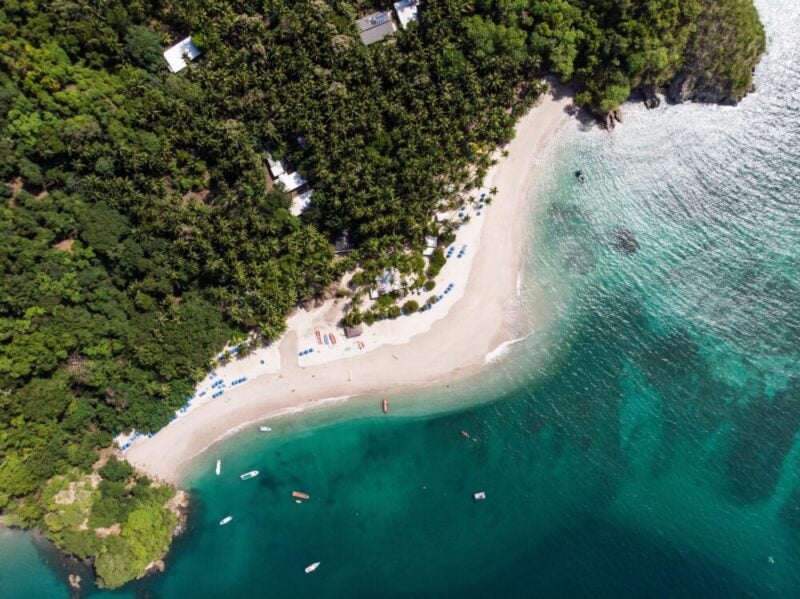 Planning the perfect family vacation can be tricky, especially if you're looking for a multigenerational trip that includes tiny tots. Enter Two Point Four, the only experiential travel operator that specializes in families with children as young as two years old (most operators only cater to children five years and over).
Two Point Four's founder, Richard Liddle, traversed the globe with his wife and two-year-old son, so you can be sure that you're in safe hands. Set off on a 12-day journey in Bali through Ubud, Amed and Canggu.
Days can be tailored to your interests, but expect family-friendly activities such as a day playing in mud pits trying to master the martial art of Mepantigan, white-river rafting, Balinese cooking classes, trips to explore and swim in hidden waterfalls, surfing lessons and snorkeling around shipwrecks and coral reefs for older kids and adults, while little ones are entertained with beach treasure hunts.
You'll be accompanied by professional childcare staff that will see that your children have an unforgettable time (and also for when Mom and Dad need to hit the spa).
From $12,520 per family of four for 11 nights
Contact: Richard Liddle, founder, richard@twopointfourtravel.com, +44 20 8089 2201, twopointfourtravel.com