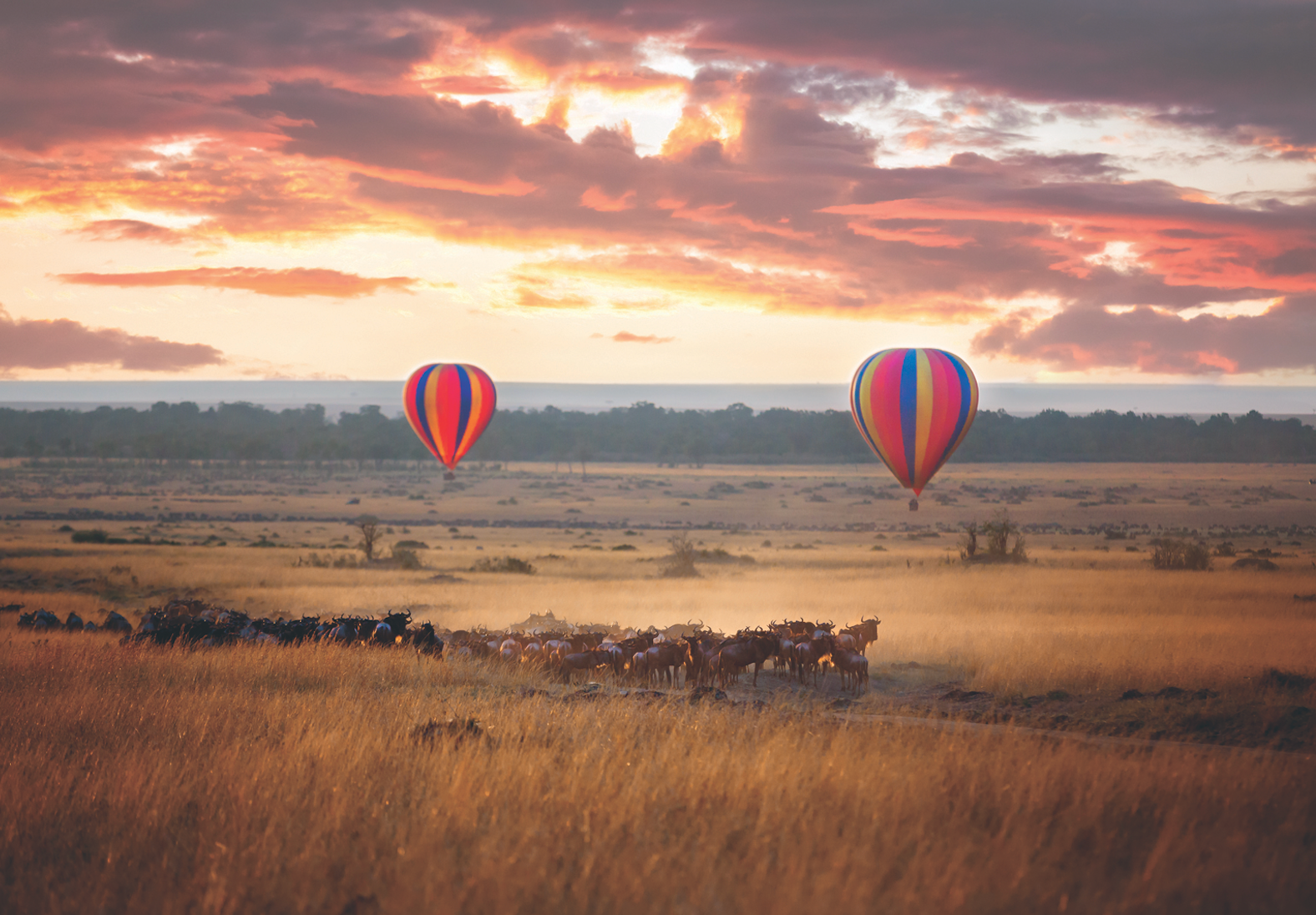 The Great Migration is truly a sight to behold — millions of wildebeests, zebras and gazelles journey across the Serengeti to Maasai Mara in search of water and food, braving lions, cheetahs, hyenas, crocodiles and hippos along the way. You might have already witnessed this great spectacle of wildlife, but the ultimate way to take it in is from the sky.
Rise with the sun up above the plains in a hot air balloon, and gently drift through the skies above rivers and forests. Don't forget your camera, as the bird's eye views are outstanding. Back on solid ground, you'll have a champagne breakfast to celebrate another tick off the bucket list.
Accommodations on the eight-day trip include famed Giraffe Manor, where you can feed a Rothschild's giraffe over breakfast; Sir Richard Branson's private luxury safari lodge, Mahali Mzuri, in the private Olare Motogori Conservancy; and Medina Palms Hotel, where you will finish the trip with a well-deserved beach break.
From $5,130 per person. Contact Adam de Lancey, senior travel designer, london@vivid.travel, +44 2035 105 777, vivid.travel