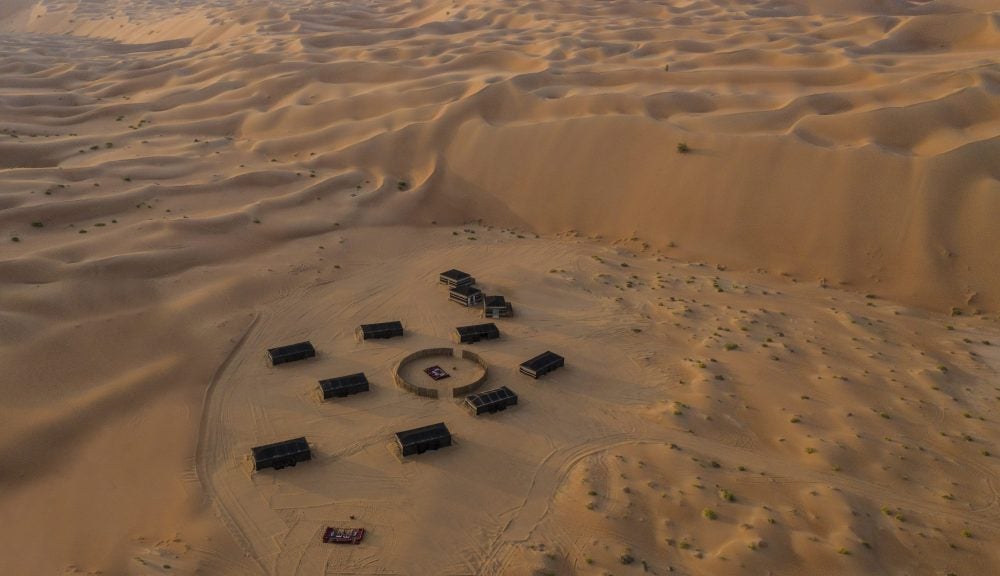 The Rub' al Khali (or 'Empty Quarter') is a vast sand desert—the largest in the world, in fact. Qasr Al Sarab Desert Resort is an Arabian palace, appearing like a mirage among the endless terra-cotta dunes of the Liwa Desert. Despite its remote location, this is a top-notch spot for a family adventure, especially for teenagers. The resort has a number of exciting experiences for teens, including dune bashing, fat biking and camel riding—all in the desert, naturally.
For your very own magical Arabian night, either with the kids or for a romantic night for two, camp out in a traditional Bedouin-style tent. You'll be transported to the campsite by camel (or you can opt for a 4×4 drop off) and feel the sublimity of nature as the other worldy dunes stretch out in every direction. You'll be greeted with Arabic coffee and dates, followed by an intimate and authentic Emirate dinner, surrounded by flickering lanterns and with only the millions of stars above as company. Best for An enchanting night camping in the desert
From $650 per person per night.
Contact Adrian Stoppe, general manager, res.auh@anantara.com, +971 289 587 00, anantara.com