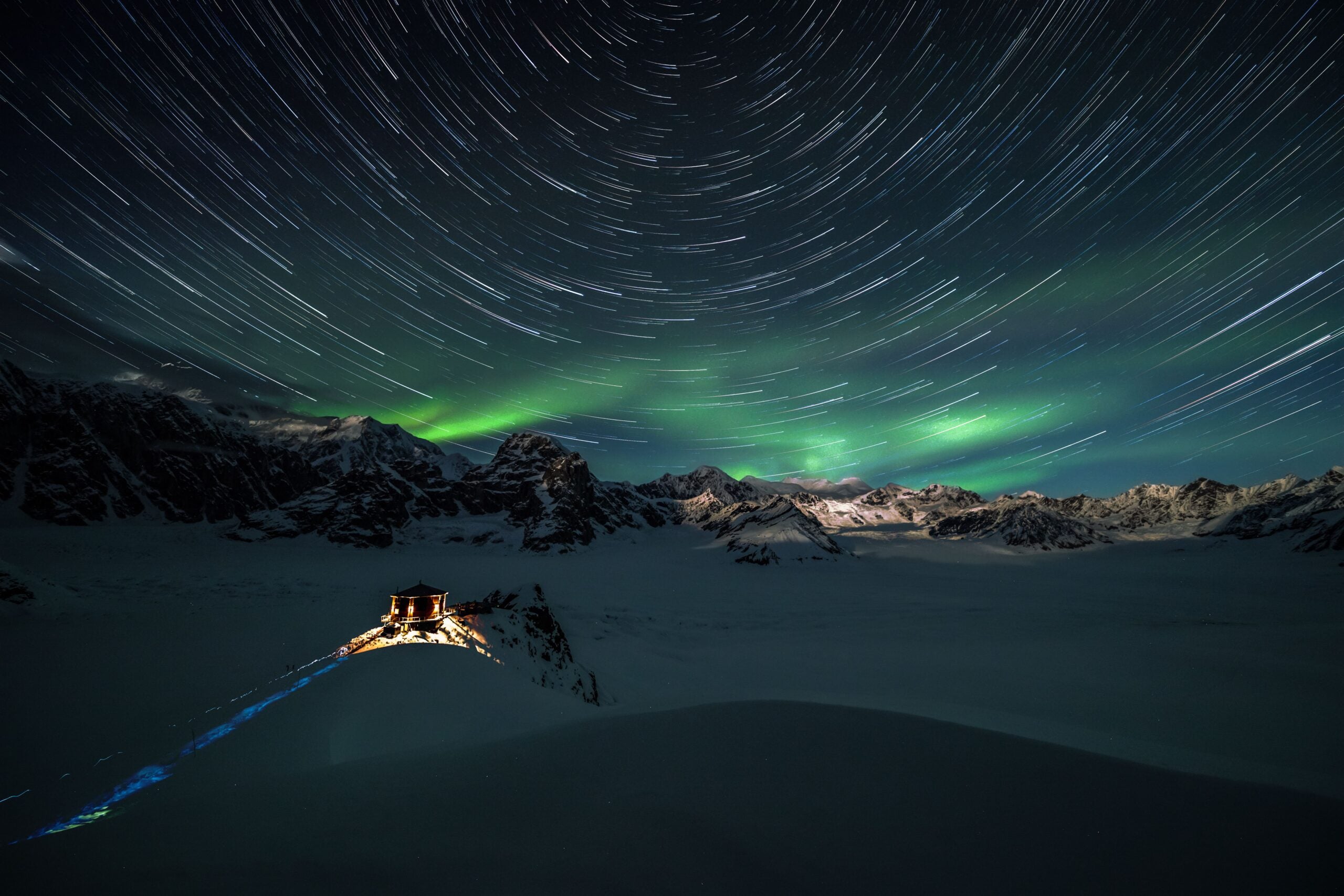 Sheldon Chalet's location is enough of a draw—only accessible by helicopter, it is perched on a totally isolated glacial nunatak in the Don Sheldon Amphitheater of Mount Denali's magnificent Ruth Glacier.
Surrounded by ice fields and glaciers, and with astonishing views of the mountain, it would be perfectly reasonable to spend your time here in awe of the mesmerizing landscape. But there is plenty to do—skiing, sledding, rappelling, glacier trekking and heli touring.
This year sees a new offering: ice crevasse and cavern exploration. Descend into the depths of the Don Sheldon Amphitheater to find a frozen river that slowly flows around the chalet's nunatak, exposing large glacial openings.
Explore the glittering caverns, some reaching around 100 ft into the glacier (expert guides are with you all the way, and extensively assess the area) and marvel at the magical layers of ice and snow that are hundreds of years old.
These caverns alter and sometimes disappear, so you might be gazing upon a cavern that will never be seen again. Pending final scheduling, guests may participate with a team of scientists attempting to map the Don Sheldon Amphitheater and Great Gorge ice depth, as well as the glacial floor, using state-of-the-art technology unavailable to previous generations of explorers.
This experience is available in fall, winter and spring—which is also the best time to see the Aurora Borealis as it illuminates the night sky and dances across the snowy peaks.
From $47,000 per couple for three-night minimum. Contact Marne Sheldon, owner, visit@sheldonchalet.com, +1 907 733 2414, sheldonchalet.com