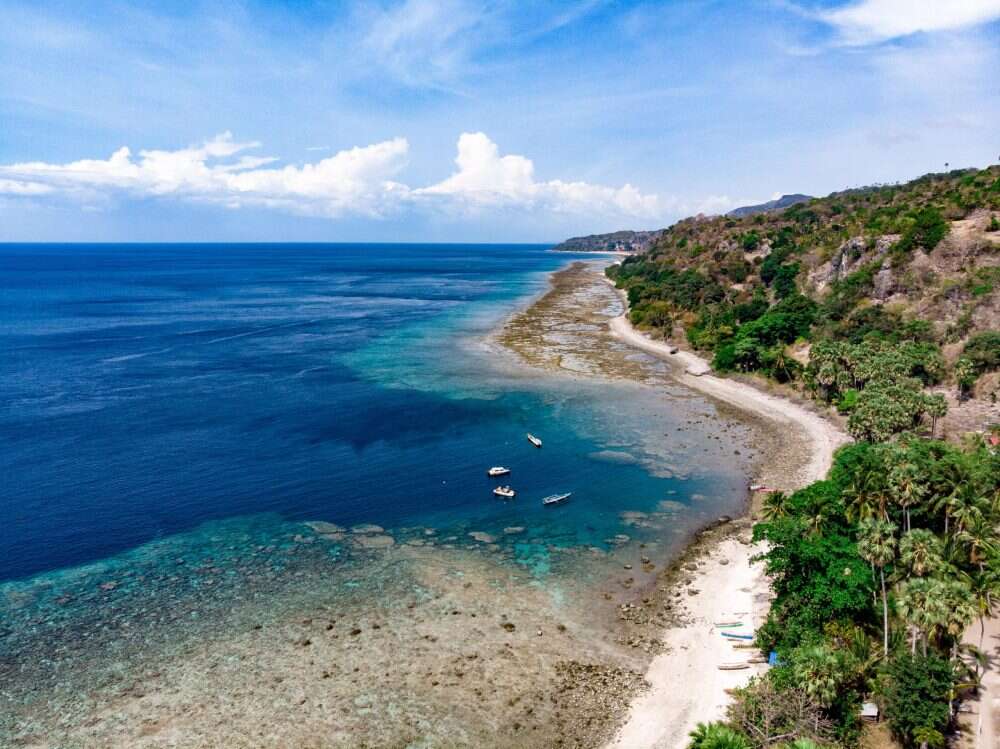 Despite a long list of natural wonders, incredible scenery and unmatched biodiversity, East Timor is an under-the-radar destination in Southeast Asia. Pelorus, a travel agency that specializes in bespoke itineraries, offers a 10-day charter onboard BOLD, a 278.8-ft superyacht. The deep ocean channels of the Wetar and Ombai straits that surround Atauro Island are almost 10,000 ft deep and, as a result, are an important migratory route for whales, dolphins, sharks and turtles moving between the Pacific and Indian oceans.
Jump in a tender with a conservationist to encounter whales; scuba dive among the incredible coral gardens (and join a conservation group to help with the replanting efforts); or go on a memorable night dive. Want to go a little deeper? Spend the day in a submersible searching for a lost 328-ft Japanese World War II wreck. For adventures on land, hop in a helicopter and fly to the highest peak in Timor, Mt Ramelau, for a guided hike, or go dirt biking along exhilarating trails to the Marobo Hot Springs.
You'll also have the chance to meet indigenous communities for traditional celebrations and cooking workshops, as well as learn crucial survival skills on a deserted island with your Pelorus guide.
Best for: Exploring a fascinating underwater world and searching for sunken treasure
From $1.85m for 16 guests. Contact Elise Ciappara, head of yacht expeditions, info@pelorusx.com, +1 917 512 9777, pelorusx.com