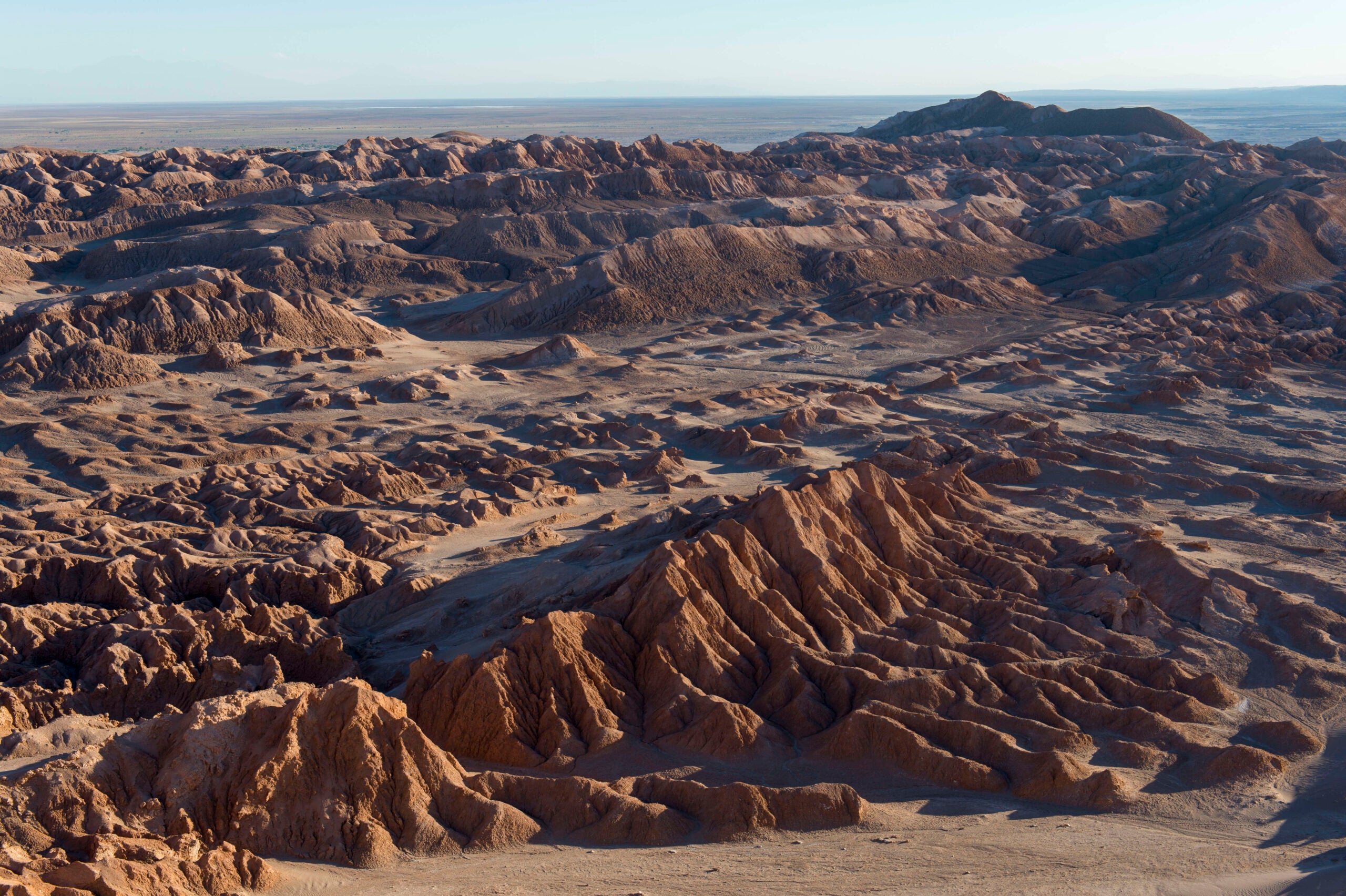 An engrossing landscape, the Atacama Desert spans hundreds of miles in South America. Within the desert lies the Atacama Valley of the Moon, named so because of its similarity to the surface of the moon.
The otherworldly scenery is certainly out of this world (it has been used for Mars expedition simulations), and Nayara Alto Atacama, a 42-room hotel, is set within this striking landscape; the seclusion makes you feel as though you might just be on the moon.
Naturally, the resort caters to adventurers—the lunar landscapes, vast canyons and mountain ranges, volcanoes, geysers and lagoons are just calling to be explored. Go mountain biking around the Devil's Throat in the Salt Mountain Range, or hike through the Sarapana Mountain Range that has been used for centuries by local shepherds.
Excursions into the Andes can reach up to three miles above sea level and are only recommended after a few days of acclimatizing to the altitude, but you can stop at the exact point where the Tropic of Capricorn crosses the Inca Trail that united the empire from Ecuador to the south of Chile.
Climb a volcano from an abandoned sulfur mine near the Bolivian border, where the summit reveals a view of lagoons and volcanoes along the Andes mountain range. As the hotel is set within a dark sky reserve, stargazing is a must—head to the open-air observation deck for some crystal-clear views of the glittering night sky.
Tilo Suite from $1,100 per night. Contact Ivanova Barreda, reservations and sales coordinator, reservations@nayararesorts.com, +1 844 865 2002, nayaraaltoatacama.com