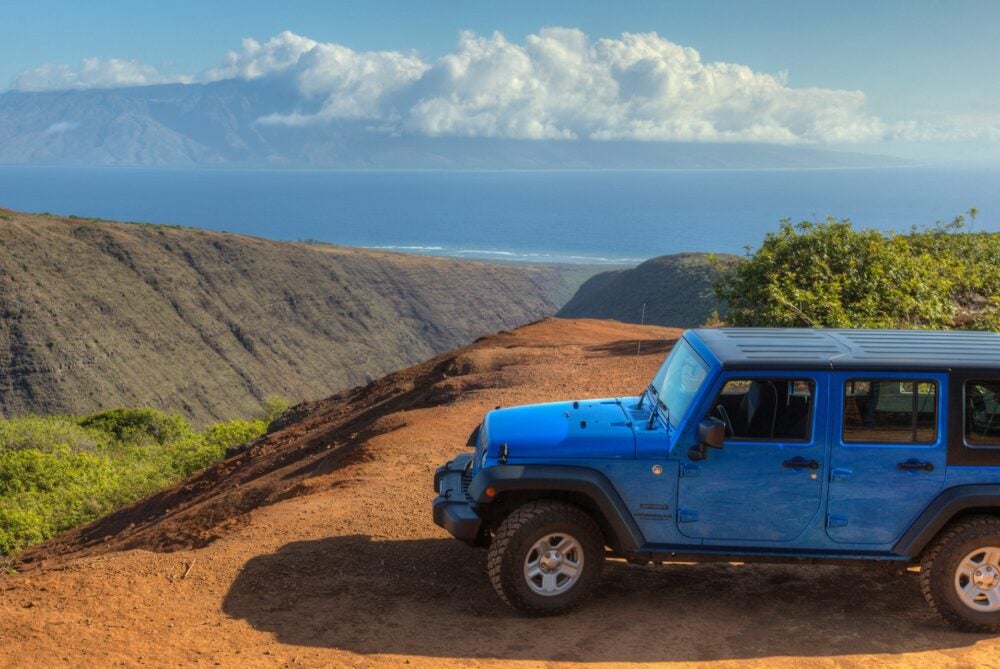 Hawaii's islands are practically built for adventure, with imposing volcanoes and rivers running with molten lava, forests thick with flora and fauna, and sublime beaches with infinite stretches of sand. Lanai is often dubbed as Hawaii's 'last unspoiled island' as, even though it is one of the larger Hawaiian islands, it is one of the quietest.
Four Seasons Resort Lanai sits on the southeastern coast and is a top-notch base for a whole plethora of thrilling experiences on land, at sea and in the sky. Lanai only has around 30 miles of paved roads and no traffic lights, so it's an off-roading dream.
Jump in a 4×4 Jeep (most of the island's natural wonders are best reached this way) and tackle the varied landscape before stopping off for a picnic, or take in the heavenly scenes during a horseback ride into the rolling hills around Koele.
Seafarers can board the resort's 65-ft rigged sloop to sail along the Lanai coastline and watch, chilled champagne in hand, as the sun sinks into the ocean. The resort is close (read: a few steps) to the glittering Hulopoe Bay, home to frolicking dolphins and majestic whales.
The best time for whale watching is between November and April. Dive beneath the surface to explore the coral reefs and look for tropical fish and green sea turtles—the protected marine preserve is one of the best snorkeling and diving spots in Hawaii.
Finally, take to the skies in a helicopter to soar over dramatic cliffs and neighboring islands, then rest in the Alii Royal Suite, a regular in Elite Traveler's Top 100 Suites. The 3,984-sq-ft two-bedroom suite has open-concept living and dining spaces, a formal sitting area,media room, library and three open-air lanais.
From $21,000 per night. Contact Maureen Flood, director of reservations, maureen.flood@fourseasons.com, +1 808 353 3058, fourseasons.com