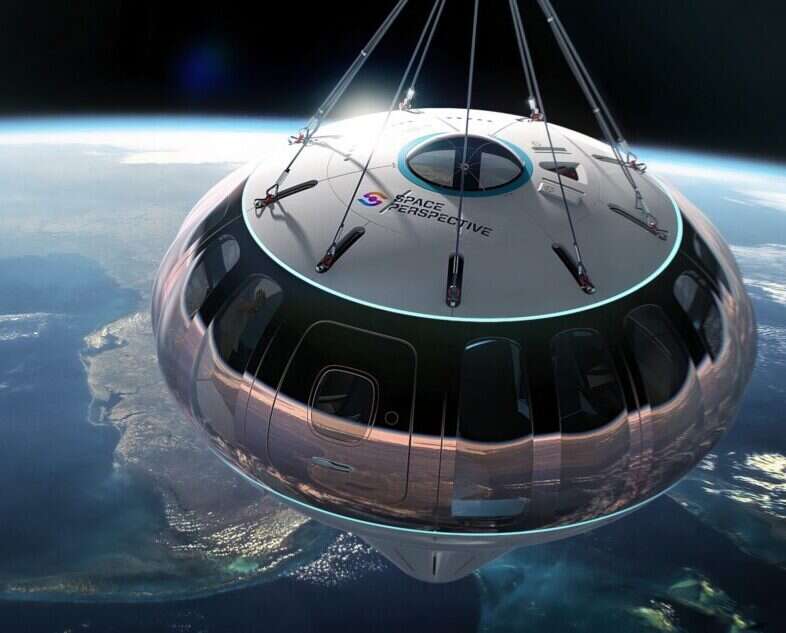 Unless you've been living on Mars (you wish, Elon), you'll be aware of the billionaires' race to space. Space Perspective is a 'spaceflight experience company' that offers exhilarating trips to the edge of space but without the grueling effort for both astronaut and environment.
Instead of using rocket fuel, the six-hour flights are 'radically gentle,' and the slow ascension into the atmosphere means that the journey is all part of the adventure as you watch Planet Earth grow smaller and smaller.
Board the Spaceship Neptune, a high-performance space balloon with a pressurized capsule, vast viewing windows, plush reclining seats and a bar (!), and head on a tour of our biosphere some 20 miles above Earth. You'll set off at night and see the inky sky filled with stars, then glide along as the sun slowly rises into the obsidian sky.
Flights require no special training and can be booked online as single tickets or for larger groups (so far, most bookings have seen the entire capsule booked—seeing space is a profound experience to be shared, it seems). At the time of this writing, space flights for 2024 were sold out but bookings for 2025 and beyond are open.
From $125,000 per person. Contact spaceperspective.com