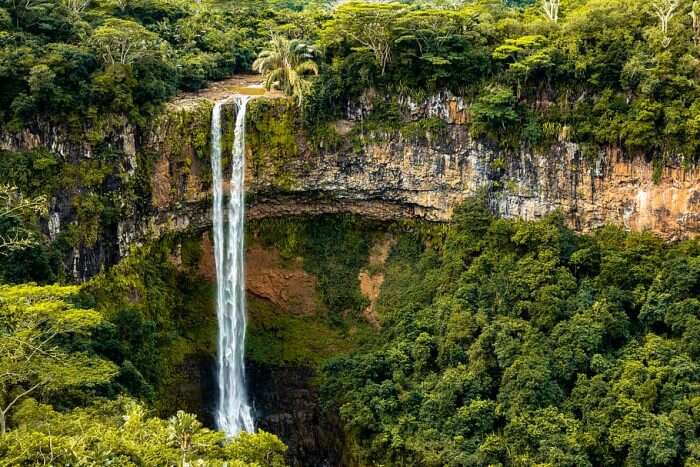 Charles Darwin first visited Mauritius in 1836 and is credited as being the first person to climb the third-highest mountain on the island. The mountain, Le Pouce (named for its thumb-shaped peak), rises 2,665 ft high, so it can be conquered by both families and couples. In this offering from Heritage Resorts, you can follow in Darwin's footsteps with a professional guide who will share knowledge about the local flora and fauna. Upon reaching the mountain's peak, you'll be rewarded with splendid uninterrupted views: To the north, you'll see the small islands that lie off Mauritius, and to the west you'll look down over the capital, Port Louis.
Explore the surrounding small islands further with a day trip on board a speed boat with a guide from the Mauritian Wildlife Foundation. Discover the small islands of Ile Aux Aigrettes, with their Nature Reserve and abundances of endemic animals and plants; learn about Ile de la Passe's geographical and historical role during the colonial period and about Ile Aux Fouquets, which is classified as a historical monument — be sure to check out the lighthouse that dates back to 1864.
Best for: Nature nerds From $815 per night.
Contact Christophe Ramdiane, general manager, resa@heritageresorts.mu, +230 601 5500, heritageresorts.mu