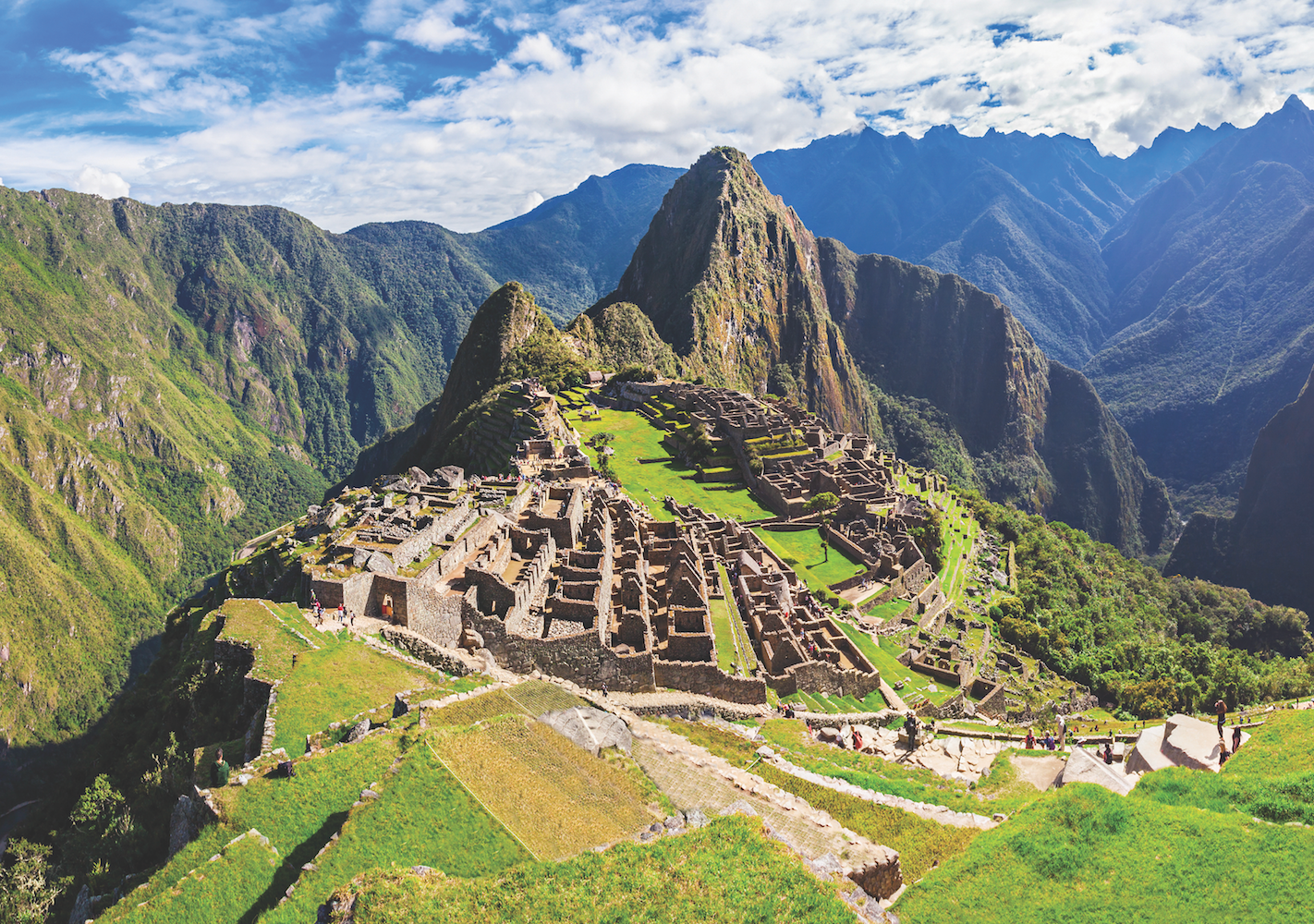 Home to ancient Incan cities, thick Amazonian rain forest, Machu Picchu, Lake Titicaca and the Andes, Peru is an enchanting place that everyone should visit in their lifetime. The gourmet offerings are as incredible as the must-see sights, and on a 12-day trip with Niquesa Travel, you'll experience it all. Beginning in Lima, head on a private tour of the Surquillo Market and Lima's historic sites; learn how to master ceviche, tiradito and leche de tigre with top chef Pedro Miguel Schiaffino, and create your own jewelry under the guidance of designer Ester Ventura.
Fly on to the Sacred Valley of the Incas to see the ruins of Sacsayhuaman before indulging in a seven-course tasting menu at Hacienda Sarapampa. Hike through the Maras Pampas salt pans and recharge with an open-air feast at Wayra Ranch, then have a kayaking lesson on Huaypo lagoon 11,500 ft above sea level.
Later in the trip, you'll board the luxury sleeper train, Belmond Andean Explorer, and stop off to watch the sun rise over Lake Titicaca; explore the floating Uros Islands; and investigate the ancient Sumbay Caves. The journey ends on a sweet note as, following a walking tour of Arequipa with a private guide, you'll have a tasting-and-making session at the famous Chaqcaho Chocolates workshop before flying home.
From $14,000 per person. Contact Mark Allvey, managing director, travelteam@niquesa.com, +44 203 829 8080, niquesatravel.com