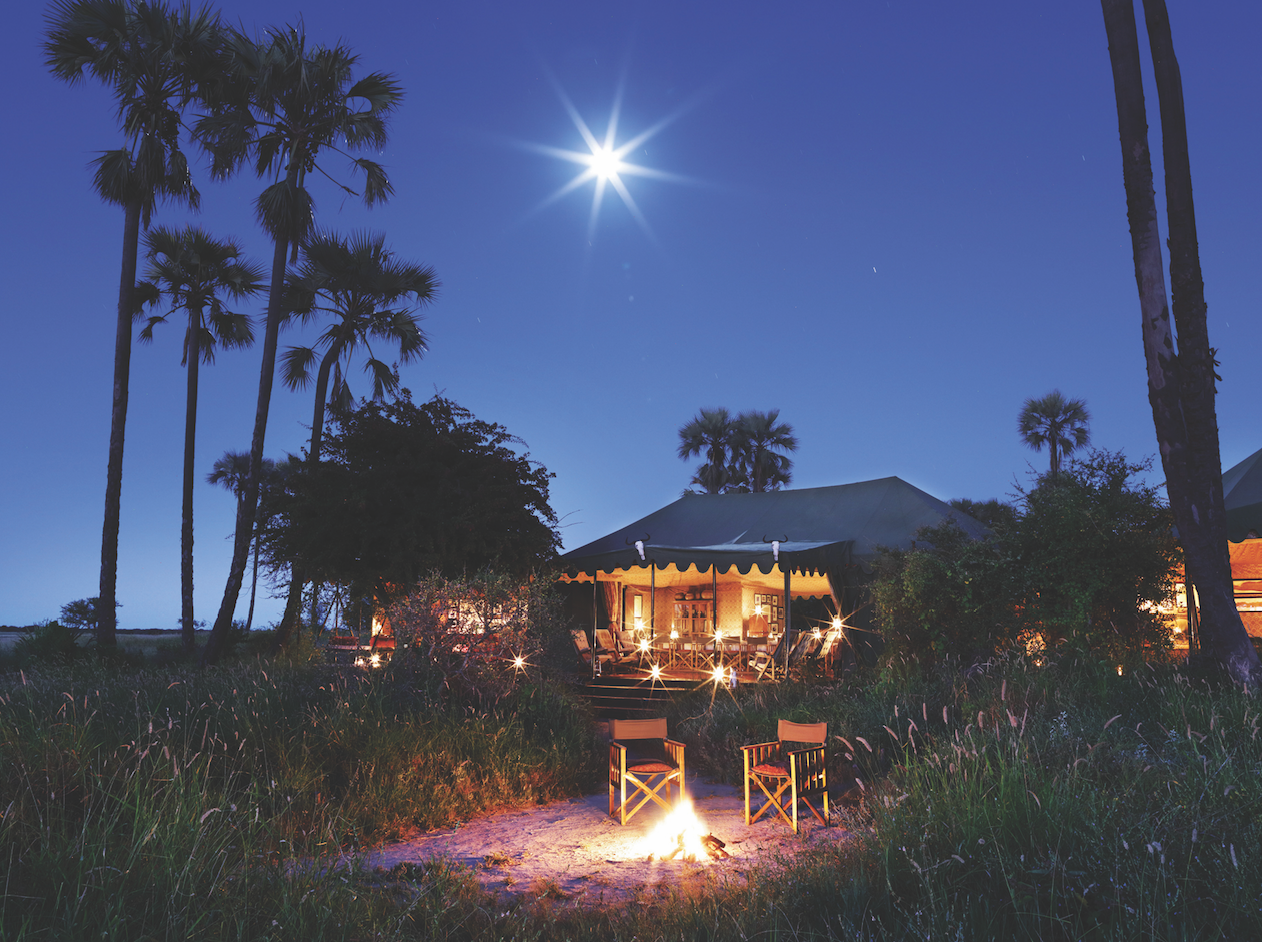 Come nightfall, the landscape of the Makgadikgadi Pans transforms into an otherworldly spectacle where millions of stars glitter in the almost complete blackness. For the best seats in the house, hop on a quad bike from Jack's Camp and spend the night at the surreal, dry-granite-rock Kubu Island. An indulgent, three-course dinner will be prepared for you, and you'll savor it — accompanied by your choice of tipple in crystal glasses — by the light of the moon.
A hidden gem of Africa
A bed draped in the finest Egyptian cotton awaits for your alfresco sleepover under the stars. The following morning, head back to Jack's Camp — a hidden gem that was set up by legendary African explorer Jack Bousfield. It is one of two permanent camps in the Makgadikgadi and has its own museum with curious artifacts. Keep your eyes peeled for the family of habituated meerkats that hangs out close to the camp.
From $1,350 per person per night. Contact Elaine Bonney, reservations consultant, reservations@naturalselection.travel, +27 210 011 574, naturalselection.travel