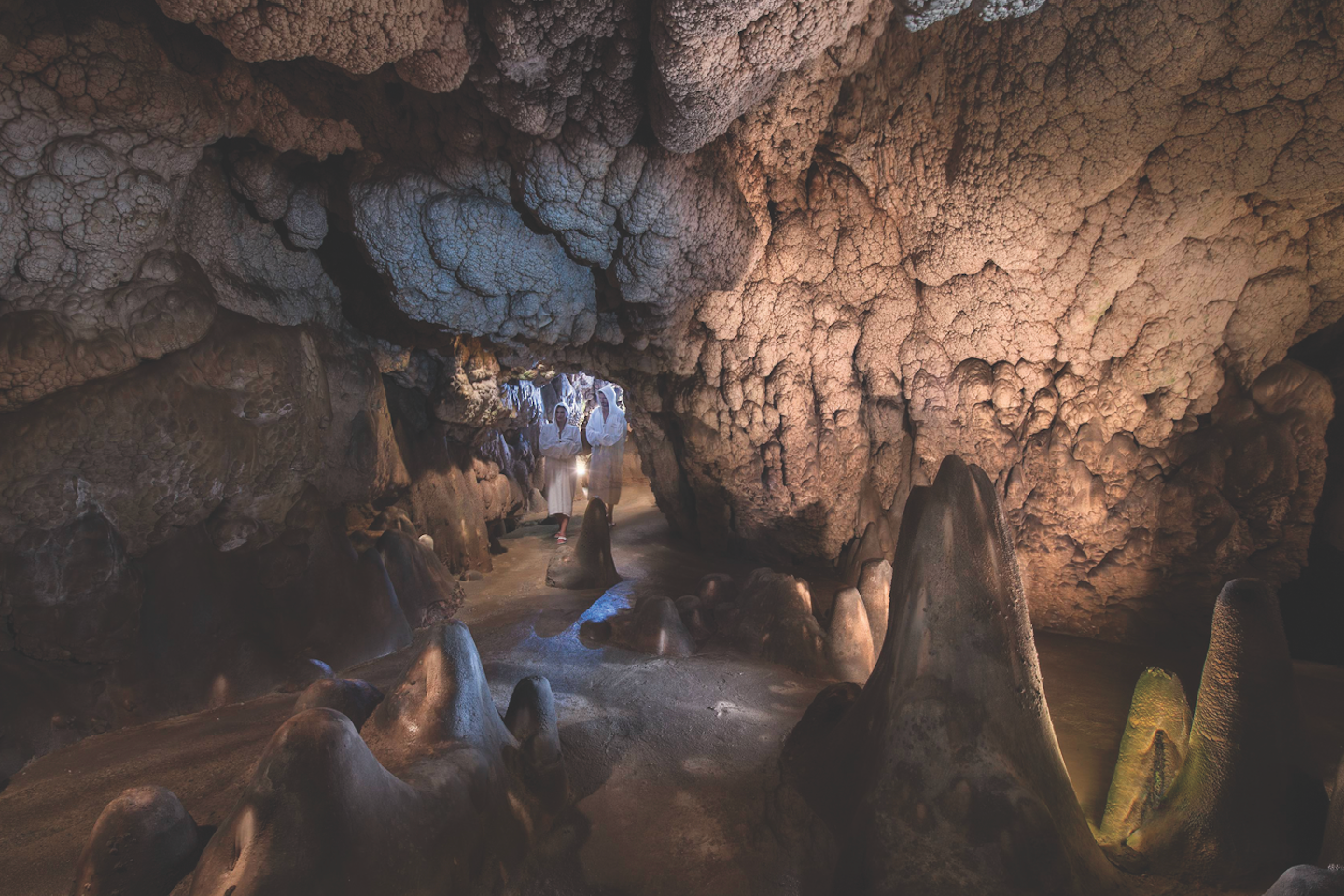 Tucked away in the famous rolling hills of Tuscany you'll find Grotta Giusti, a 19th-century villa that was poet Giuseppe Giusti's former home. The hotel has a unique offering — a millennial thermal cave (Giusti called it "the eighth wonder of the world"). It is the only spa in the world that has an underground thermal cave and hot spring lake as part of its facilities; the grotto acts as a natural steam room and houses an underground hot spring lake where guests can have floating therapy, or scuba dive to explore what lies beneath.
Underground labyrinth
Be sure to try yoga in this most unusual location with a qualified instructor: Thermal yoga is practiced in the natural warmth of this underground labyrinth to amplify movement, aid concentration and raise body temperature.
During the session, you'll benefit from the therapeutic effects of the cave's thermal vapors as they generate a steam bath that provides effective treatment for respiratory, circulatory, osteomuscular, nervous system and skin complaints.
Junior Suite from $850 per night including thermal yoga. Contact Filippo Felloni, general manager, booking@grottagiustiapa.com, +39 057 290 771, grottagiustiapa.com