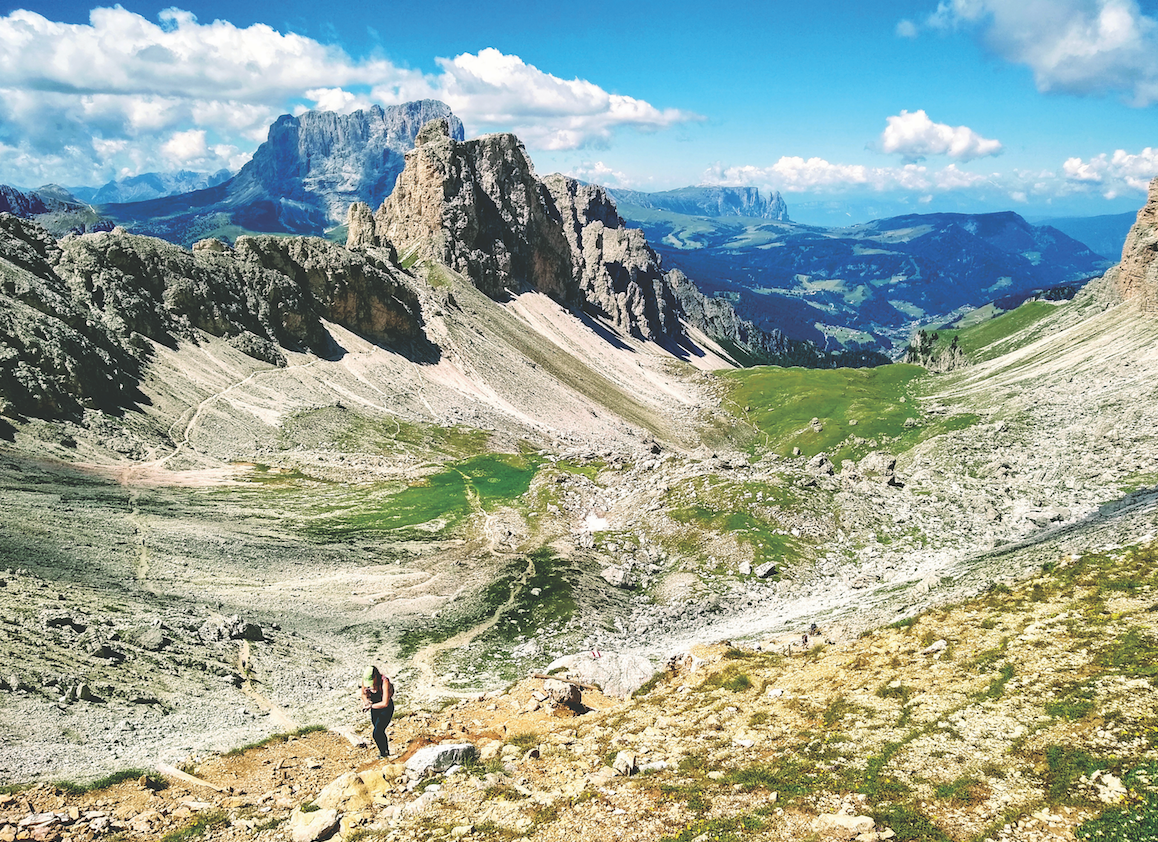 The Italian Dolomites are breathtaking — quite literally, as a number of the peaks soar to over 10,000 ft high. To see this Unesco World Heritage Site in all its splendor, lace up your sneakers and go trail running through the Pale Mountains.
Run Wild Retreats offers experiences all over the world for running enthusiasts, and this seven-day itinerary from July 7 to 13 is led by the company's founder, Elinor Fish. Every run will be completely different as you explore the parks within the Alta Badia region, and you'll run the most famous trails — the Alta Via 1 and 2. As this is a more challenging retreat, it's best suited to those with prior trail-running experience.
Improve your running
You'll also gain insight into your running posture and technique with natural running form clinics to improve your overall efficiency, as well as wellness workshops. You'll stay in the Dolomites' most luxurious spas to relax and recuperate after a day pounding the trails.
From $4,995 per person. Contact Elinor Fish, founder, info@runwildretreats.com, +1 970 315 2114, runwildretreats.com