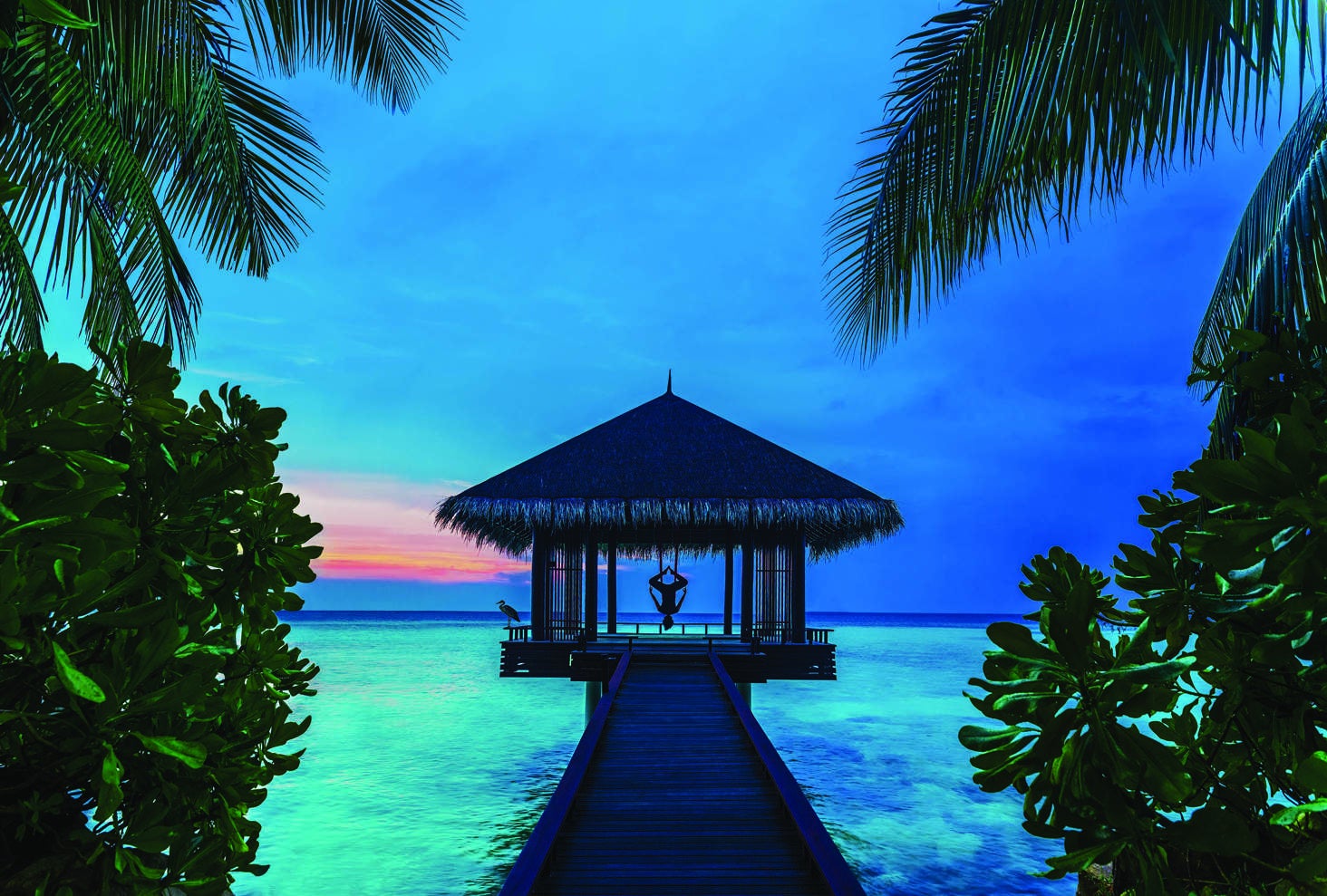 If the soothing sound of the Indian Ocean waves don't lull you to sleep, then One&Only Reethi Rah's new sleep program sure will. The 90-minute Sleep Journey begins with an assessment in one of the sumptuous treatment villas to discover your sleeping patterns, from which a highly trained expert will create a bespoke treatment.
Clear the mind
You'll learn breathing and visualization techniques to help relax your mind and release any tension, followed by a massage of the metamorphic zones of the feet and a full-body massage with hot stones and warm oil. The treatment is finished with a scalp massage using warm rose quartz crystals, which help clear the mind.
After the treatment (if you're still awake!) have a yoga session followed by a Bliss Bowl (a delicious combination of nourishing ingredients designed to aid sleep) before retreating to your villa. We recommend the exceptional Grand Sunset Residence with three en-suite bedrooms, private beach and 538-sq-ft pool.
Grand Sunset Residence from $26,570 per night. Contact Jan Tibaldi, general manager, reservations@oneandonlyreethirah.com, +866 522 0001, oneandonlyresorts.com