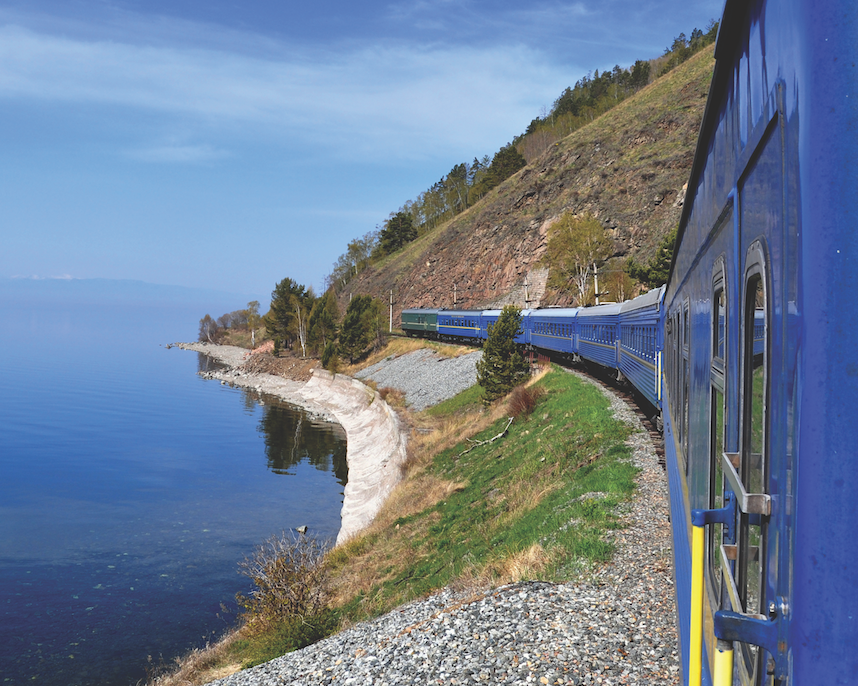 One of the world's most famous railway journeys, the Trans-Siberian Railway, traverses Russia, traveling over the Urals, across the endless steppe and next to the shore of the world's largest freshwater lake. It's by far the best way to see Russia's vast (and rarely visited) interior landscape, and at nearly 6,000 miles long, it's the longest single-service railway in the world. Board the Golden Eagle to travel for two weeks through eight different time zones and experience the wonder of Russia. The itinerary heads away from the main Trans-Siberian line, instead going along Lake Baikal to head into Mongolia's capital, Ulaanbaatar.
Board the Golden Eagle
The journey begins in Moscow and, throughout the 6,500 miles covered, you'll see Kazan, Yekaterinburg, Novosibirsk, Irkutsk, Lake Baikal, Ulan-Ude, Ulaanbaatar, Khabarovsk and Vladivostok. At each destination there's a memorable and unique experience, from a private concert of Russia's most famous opera singers in Kazan and a private cooking lesson with a local Russian chef in Irkutsk to a stop at Lake Baikal, the world's deepest lake, for a refreshing jump into the ice-cold waters (for the brave), followed by a warming BBQ on the shore.
Book the Imperial Suite for its charming old-world luxury, and enjoy afternoon tea on board and a gala caviar dinner in the magical dining carriage, then head to the bar lounge for live music from the resident pianist. The amenities are excellent, too: An on-board doctor, Russian lessons and history lectures are available.
Imperial Suite from $34,000 per person. Contact Ian Lomas, head of sales, +44 161 928 9410, goldeneagleluxurytrains.com