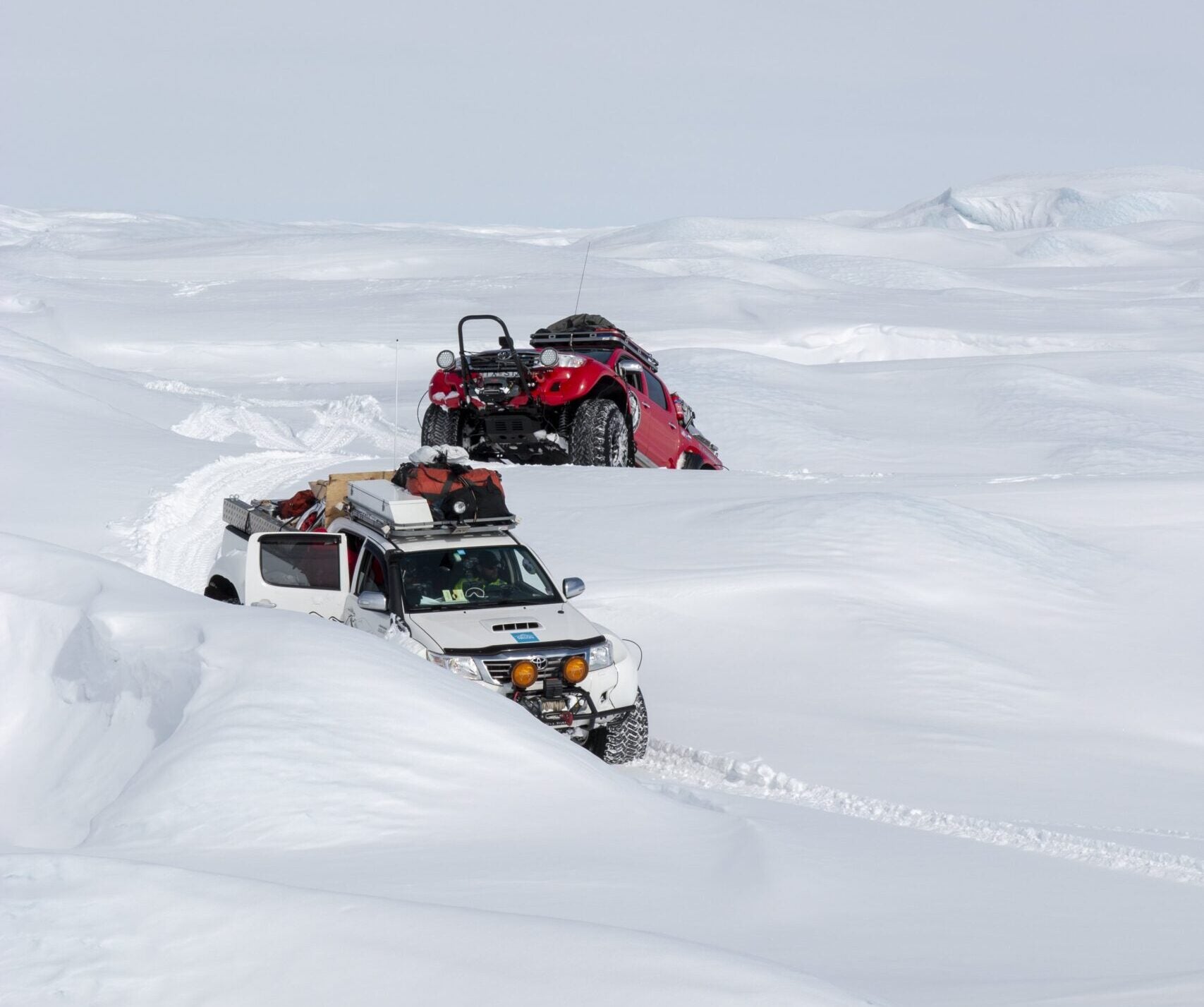 Many of the world's best tour operators consistently push the boundaries with their itineraries, but this is one—quite literally—does it for the record books. Ariodante Luxury Travel, also known as 'The Travel Alchemist,' is offering the chance to drive to the northernmost point on Earth by custom vehicle, a feat that has never been attempted before.
The current northernmost point is Kaffeklubben Island; this expedition will go further to discover islands beyond this point, as well as provide important data to the scientific community to better understand climate change and Greenland's formation. (So far, scientists have relied on data from drones and aerial explorations, so the information gathered from this land exploration will be invaluable.)
Prior to the expedition, you will need to undergo polar survival training and an ice driving course. The adventure begins in London with a private dinner at the Natural History Museum, where you'll dine with famous explorers before traveling to Svalbard via private jet and then on to a military base northeast of Greenland.
Upon reaching the first campsite, you'll stay overnight in an ice hotel before venturing out for seven days, driving through ice and snow. The vehicles, made especially for this expedition, will be donated for scientific use after the trip.
Marvel at the vast natural splendor and keep an eye out for polar bears, puffins, walruses and whales, as well the famed Northern Lights, as you explore the most remote places on Earth. Upon reaching the current northernmost point on land, you'll move onwards to discover islands on which humans have never set foot. At the northernmost island, you'll be airlifted to a waiting superyacht.
Joining the expedition will be an expert crew of 22, including scientists, a polar doctor, a chef and a film crew to immortalize the achievement.
$21m per person. Contact Ricardo Araujo, founder, contact@ariodante.uk, +44 798 514 6633, ariodantetravel.com