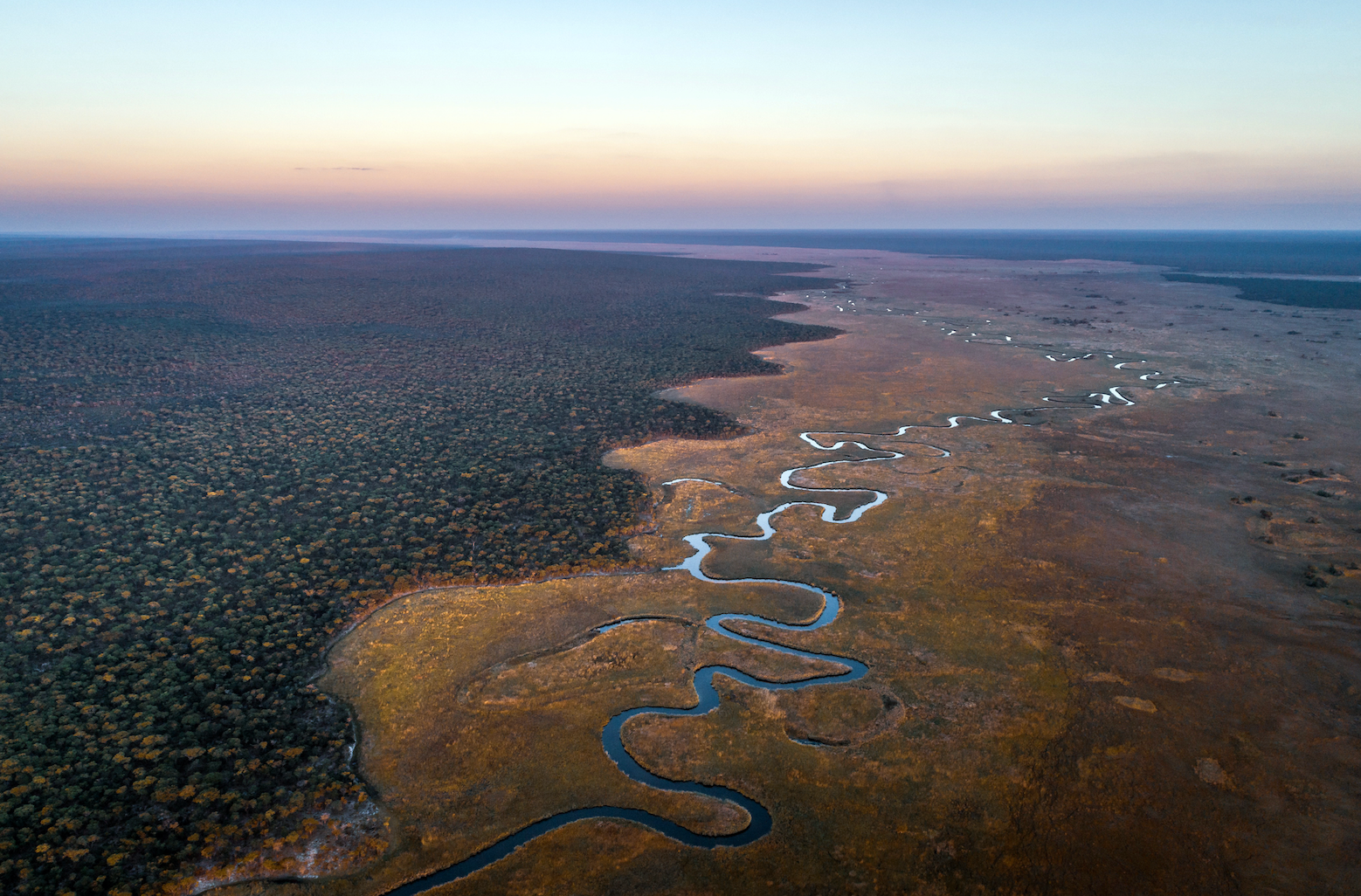 Going on safari is one of the most spectacular, life-enriching experiences there is, and Natural Selection has partnered with a team of National Geographic explorers and scientists to create a phenomenal 12-night itinerary.
It begins with three nights in a mobile camp of domed tents in the Angolan Highlands, where you will become better acquainted with the scientists during an alfresco dinner cooked over a roaring fire.
Spend the days exploring some of the 11 source lakes by helicopter or bicycle, or by snorkeling beneath their surfaces — you might even discover a new species of flora or fauna, as scientific teams have done in the area.
Fly on to the Cubango Reserve, a 500,000-acre reserve that straddles both the Cuatir and Cubango rivers and is made up of miombo woodland, savannas, wetlands and floodplains, where you can trace the trails of sitatunga antelope with expert trackers.
Follow the waters to the next destination, Nkasa Island in Nkasa Rupara National Park. It is Namibia's largest protected wetland and forms a boundary link for wildlife migration between Botswana and Namibia. Spend days here on game drives to spot elephants and buffalo, or paddle the floodplains in a dugout canoe.
Fly on to the famed Okavango Delta, Botswana's enormous inland delta, where you'll stay for three nights. The labyrinth of source lakes, channels and lush floodplains are home to over 120 mammal and 400 bird species — explore by 4×4, on foot or by a traditional mokoro canoe.
Next is Makgadikgadi, where the waters give way to the sands at Meno A Kwena camp on the fringes of the Makgadikgadi Pans National Park. The Makgadikadi salt pan ecosystem is fascinating and a stark contrast to the lush delta — it is one of the largest salt pans in the world and was the site of a gigantic lake the size of Switzerland before it dried up millions of years ago. Soak up the otherworldly landscape while you look for zebra and wildebeest.
From $20,500 per person for 12 nights
Contact: Elaine Bonney, senior reservations consultant, reservations@naturalselection.travel, +27 210 011 574, naturalselection.travel