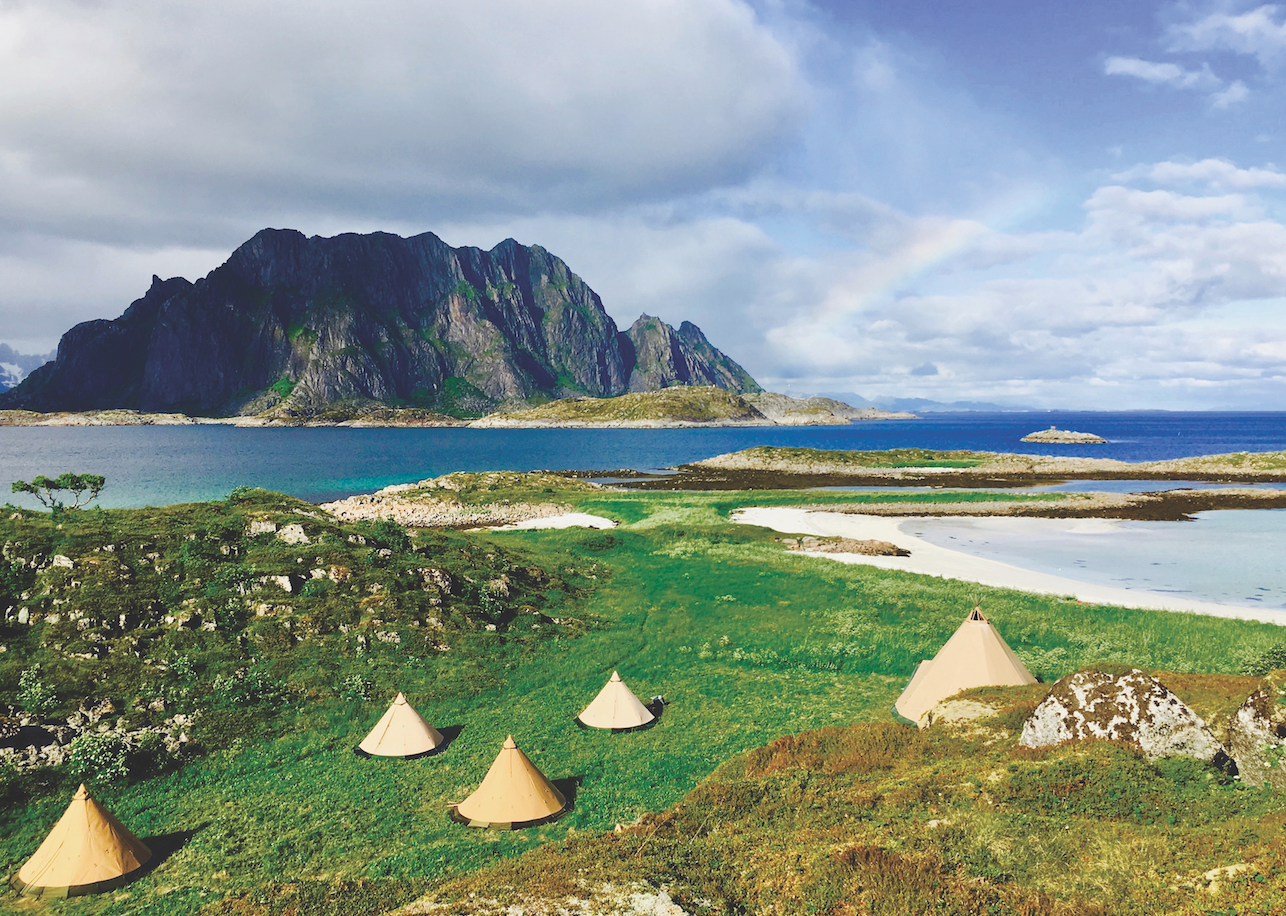 White sandy beaches and a crystal-clear ocean — are you thinking of the Caribbean, archipelagos in the Maldives or perhaps Australia's Gold Coast? How about the Lofoten Islands? On the banks of one of Norway's most scenic fjords with Arctic peaks rising in the distance, you'll find lush green hills, startlingly blue waters and untouched beaches to rival any private island in warmer climes.
Unleash your inner chef
Stay in a lavvu, an indigenous Sami teepee, right in the middle of this gorgeous expanse. The two-night, three-day camping experience includes a cruise through the islands (keep your eyes peeled for white-tailed sea eagles, porpoises and whales), guided hikes to the best vantage points, and kayaking through the bright turquoise waters before stopping for a picnic on the beach.
You can also unleash your inner chef with a wilderness cooking course (Fish Your Dish), or help the environment with a beach cleanup and a presentation on the major impacts of plastic in our oceans.
From $1,950 per person for two nights. Contact Alice Spencer, travel designer, info@offthemap.travel, +1 646 701 0041, offthemap.travel