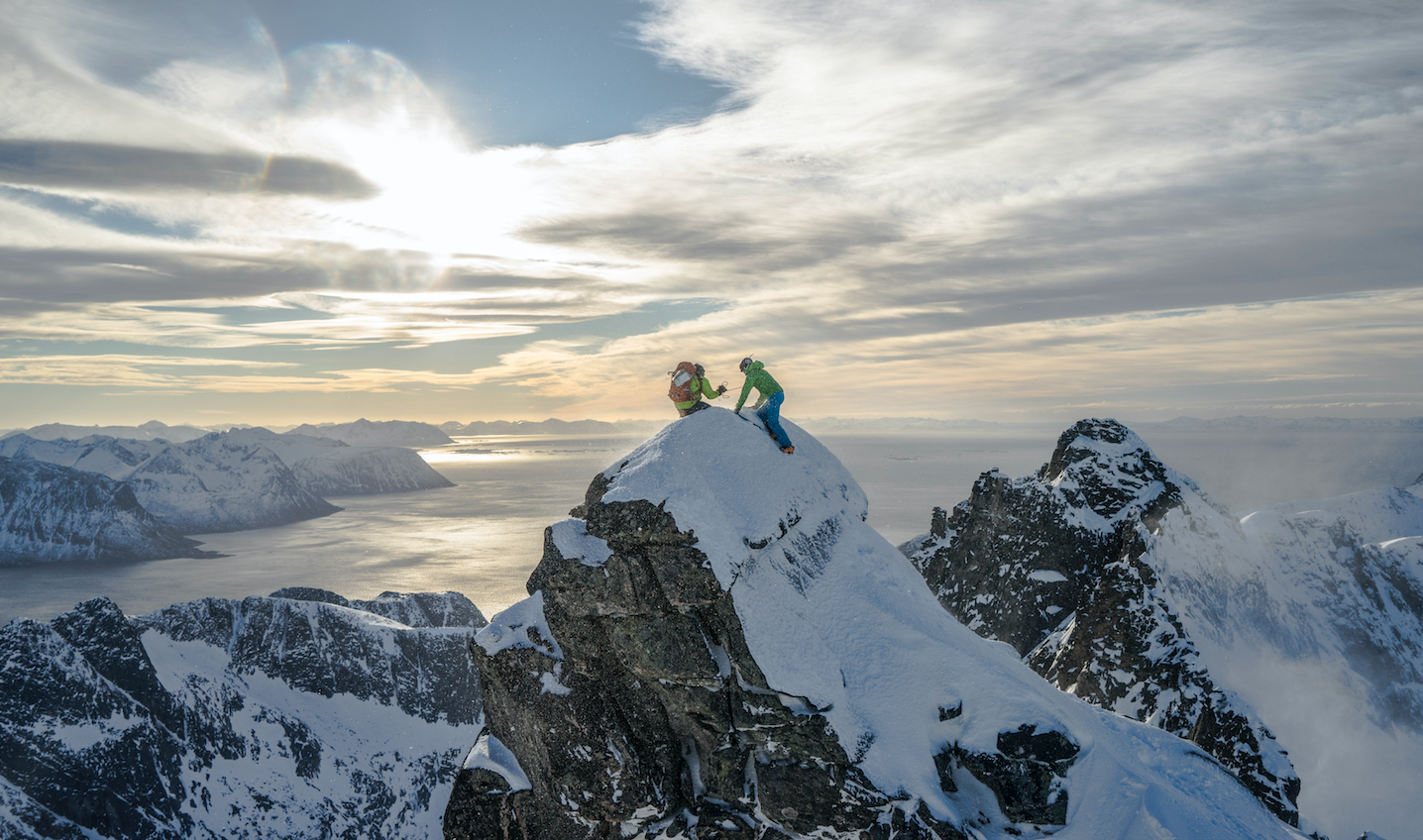 You may have seen the northern lights from Canada, Iceland or Finland. But have you ever seen them from the deck of a historic sailing ship, or skied down a mountain as the green-and-blue phenomenon illuminated the sky? Black Tomato has an itinerary where you can board Anna Rogde, a 150-year-old icon with a storied history of transporting cargo up and down the coast of northern Norway.
The journey begins along the Steigen coastline, where you'll sail through the icy waters before discovering the formidable peaks of the mountains. These peaks average 3,280 ft, so expect astonishing views and exhilarating skiing with no one else for miles around. Non-skiers can explore too, as there are sea kayaks and fishing equipment on board, and deep-sea and spear fishing is available.
Deep into the fjords
Journey deeper through the fjords into the mesmerizing Lofoten Islands for more excellent runs, then check in to the curious glass-fronted sea cabins in the tiny island of Manshausen to relax and rejuvenate (or, if you have any energy left, hike through the bewitching landscape or pick up a spear and fish for your lunch).
From $7,470 per person. Contact Tom Marchant, co-founder, tom@blacktomato.com, +1 646 558 3644, blacktomato.com