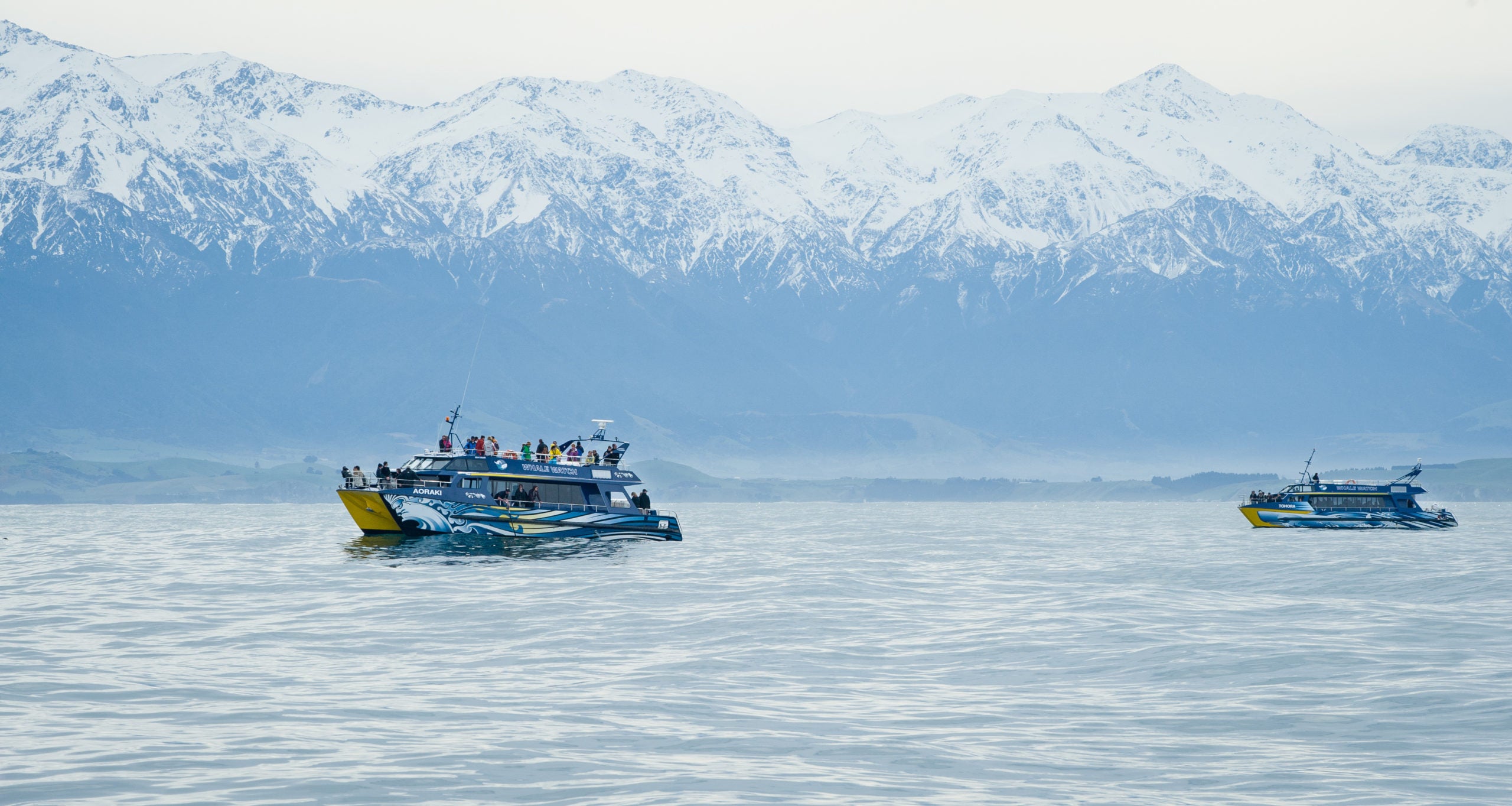 New Zealand is known for outstanding natural beauty: undulating mountains, deep fjords, dramatic volcanoes and incredible wildlife.
This six-day itinerary begins in Christchurch before a drive through the Waipara wine region to Kaikoura, which has an abundance of wildlife — swim with dolphins or spot New Zealand fur seals. You can look for sperm whales by boat or by air. Your accommodation for the next two nights is a freestanding glass structure in the middle of an open clearing with uninterrupted vistas from every angle.
Next, embark on a scenic drive to Lake Tekapo — the waters are bright turquoise and it sits at an altitude of 2,300 ft, providing the perfect conditions for stargazing.
Spend two nights at SkyScape, another glass cabin, in the scrub and tussock of Omahau Hill Station. Since it has a glass roof, you can stargaze directly from bed. Come daylight, hike Mt Cook, the country's tallest mountain, or head on a cruise to see the Tasman Glacier, a terminal ice structure that is the longest in New Zealand.
When the night comes, head to the Tekapo Hot Springs to relax in a floating hammock — you'll feel as if you're floating in the cosmos as you gaze up at the millions of stars above.
From $1,800 per person
Contact: Harriet Grubb, travel consultant, explore@newzealand-indepth.co.uk, +44 129 874 040, newzealand-indepth.co.uk
Images: ©Neil Macbeth