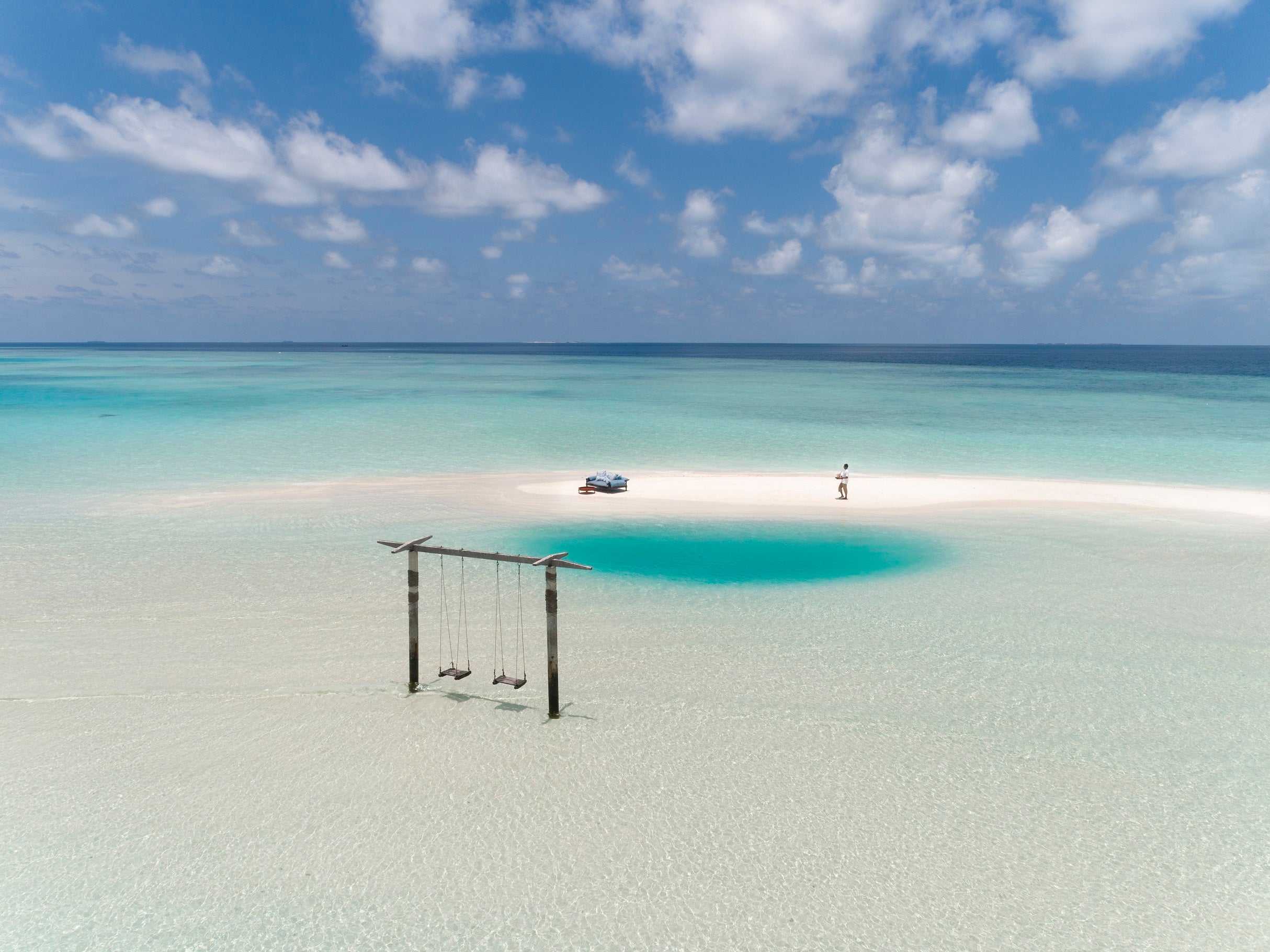 The allure of the Maldives is understandable: sparkling sea, powder-soft sandy beaches, swaying palm trees and tropical marine life. Get better acquainted with a school of nurse sharks and swim among them — they are big (some reach up to 9 ft) but friendly, even if you accidentally bump one with your flipper.
Jumping into the warm waters as they swim beneath you is a terrifying but wonderful experience, as these gentle creatures glide gracefully through the water alongside and underneath you. Bring a waterproof camera; you'll need it.
The shark experts who accompany you will put any nervous guests at ease and feed the sharks their favorite treats to bring them close to the boat (feed them yourself if you wish), so you can still get close to them even if you don't want to get your feet wet.
Retreat to Naladhu Private Island Resort for an intimate, paradisiacal stay (or if you can't get enough of the ocean, spend a night or two on the resort's yacht, Nirvana).
From $81,000 for exclusive use
Contact: Thomas Boehringer, resort manager, stay@naladhu.com, +960 644 4105, anantara.com