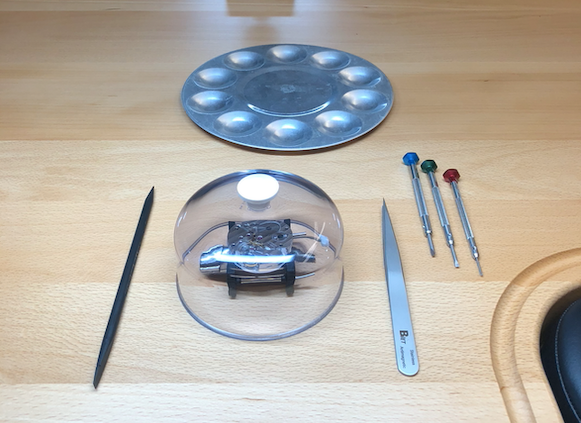 Watchmaking is both a precise science and an incredible art, and the Horological Society of New York celebrates both. It hosts fascinating panels and has educational programming, beloved by collectors, aficionados, salespeople and even journalists looking to hone their knowledge.
It offers four classes called Horology 101-104. Each class has a different focus. Beginning with Horology 101, students learn how a movement works and what are the main watchmaking tools. The classes take place at a watchmaker's bench, and each student has a movement that they disassemble to see how it works. At the end of the class, skills are put to the test when students reassemble the movement.
Horology 102 focuses on the gear train and adds mathematics to the equation as they learn about the beat rate of a movement. In Horology 103, the lessons turn to winding and setting, and Horology 104 looks at the beating heart of a watch, the escapement. Each class is small, limited to six students, and the instructors are approachable and happy to answer any questions, no matter how simple. It's a refreshing and open approach to the sometimes-closed world of watchmaking.
To learn more or to enroll in a class, visit hs-ny.org