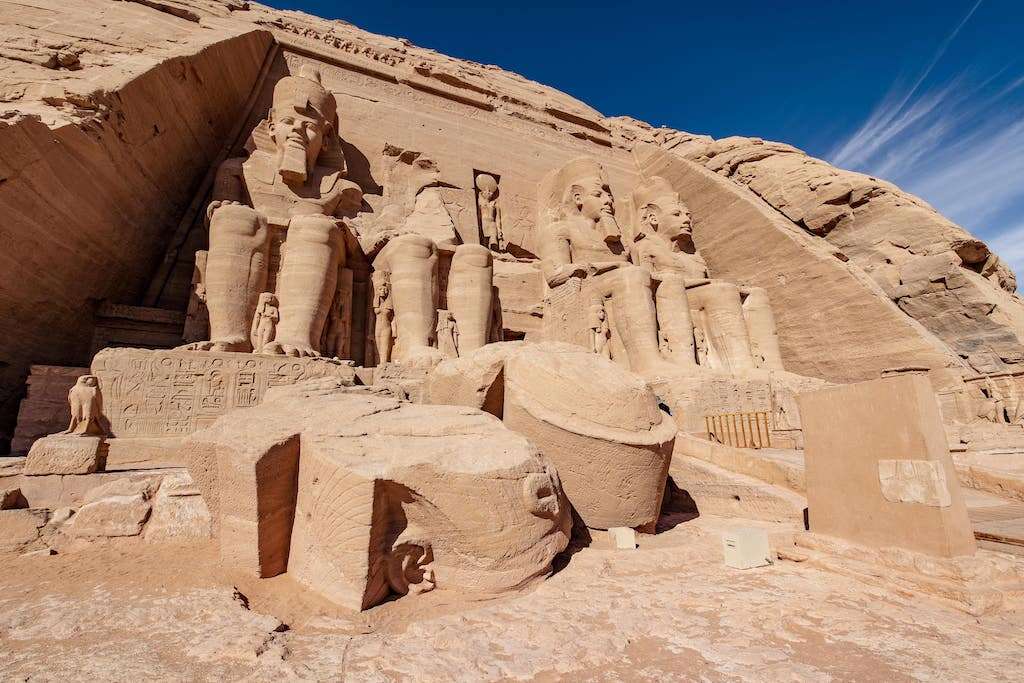 Visiting a place with such a vast history means having a knowledgeable guide is imperative — this itinerary from Tully Luxury Travel journeys through the best of Egypt with an Egyptologist as your personal guide throughout.
Have The Egyptian Museum all to yourself with an after-hours visit and learn more about ancient Egypt from the museum's curator; visit the historic Abu Simbel Temples, consisting of two colossal rock temples that were originally carved into the mountainside and depict pharaoh Ramesses II.
You can even get close to the paws of The Great Sphinx of Giza, an experience that is not available to the general public. Venture into the Sakkara Desert by Jeep and camelback, then sail down the River Nile to the pharaohs' tombs and monuments of the Valley of Kings near Luxor. Hungry?
Dining is part of the experience — enjoy Middle Eastern cuisine on board a traditional wooden sailboat, dine in a private Bedouin tent with musicians and belly dancers, or go all out and have a Michelin-star dinner under the stars at the foot of the pyramids.
Price upon request. Contact Gavin Crawford, director of bespoke experiences, tullyluxurytravel.com, +1 855 360 6718, tullyluxurytravel.com