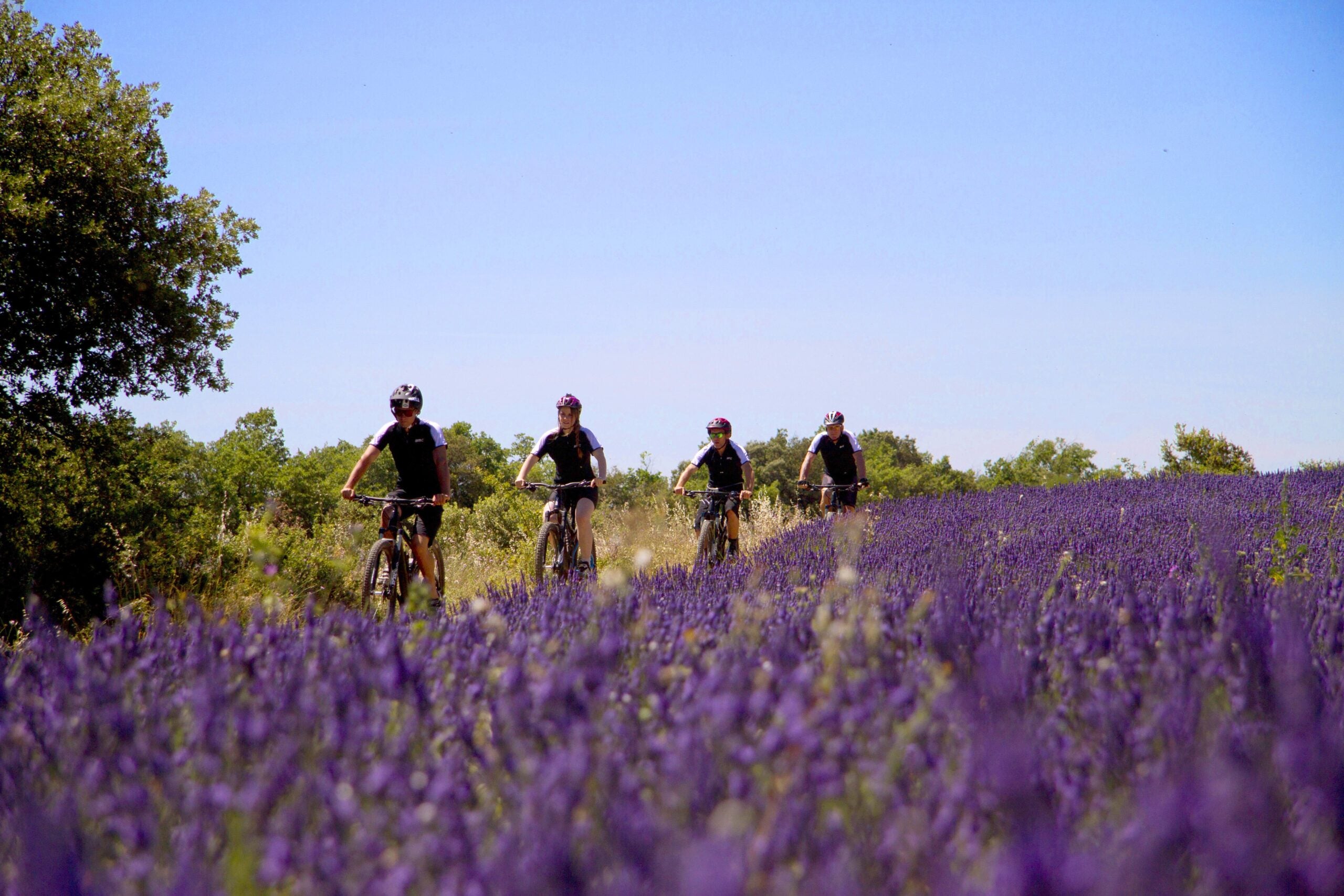 Slow, purposeful travel has become less of a trend and more of a vacation requirement—and one of the loveliest ways to explore a destination is at your own pace and on two wheels. Coquillade Provence Resort & Spa, an achingly gorgeous resort deep in the Provençal hills, is a cycling haven for all abilities.
Cruise through the surrounding vineyards, lush valleys, lavender fields, hilltop villages and historic castles, stopping off for a locally sourced picnic with a cool glass of wine. For a challenge, head to Mont Ventoux — one of cycling's most admired and unrelenting climbs (the south approach from Bédoin is raced in the Tour de France).
The resort's dedicated cycling center has a whole bunch of options: racing bikes, high-end mountain bikes for adults and kids, road bikes, electric bikes and carriages for the youngest in your brood. You can venture out on your own, or have a guide come along for the ride.
Another route heads to the Ochre Conservatory, a former ochre production factory and the site of Mines de Bruoux, where guests can explore underground through a 24-mile network of paths and caves up to 49-ft high. Soothe tired muscles back at the resort with a deep-tissue massage.
Pool Suite from $1,110 per night; guided tours from $250. Contact Charlène Leconte, reservations agent, info@coquillade.fr, +33 490 747 171, coquillade.fr