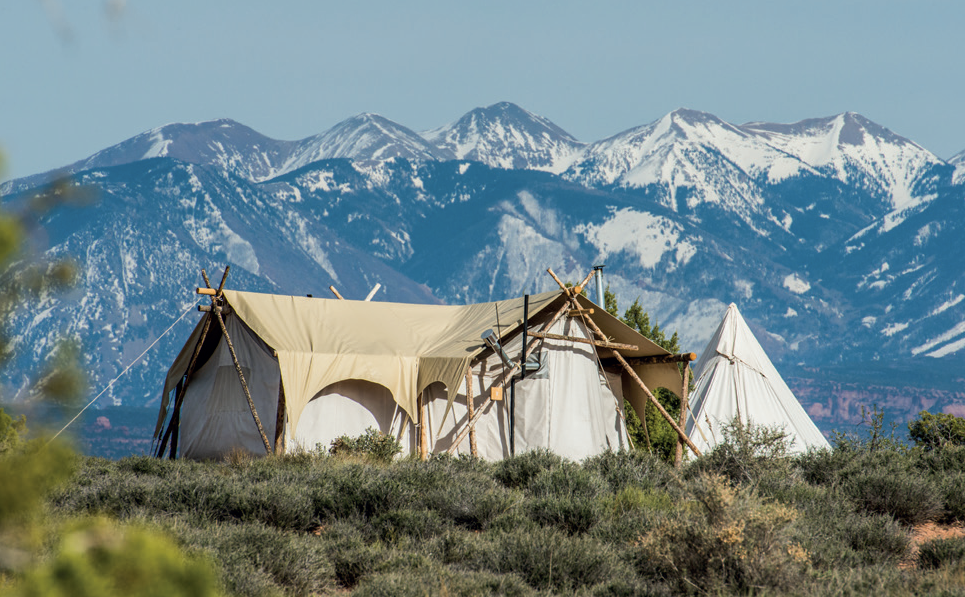 If you love camping and the great outdoors but are well past the days of roughing it, Under Canvas is for you. It offers a collection of safari-style tents with luxurious comforts such as en-suite bathrooms, king-size beds and wood-burning stoves. As the camps are situated in some of the US's most beloved national parks, it is crucial to note that the company's environmental efforts aim to remove all single-use plastic across all camps, utilize solar energy, conserve water and use sustainable materials. There's also no Wi-Fi on the grounds, if your digital-detox willpower is lacking.
There are campsites in Zion, Glacier, Grand Canyon, Moab, Yellowstone, Mount Rushmore and the Great Smoky Mountains, and if you want to hit multiple parks in one itinerary, the '7 parks in 7 days' journey does just that. Traveling between parks in your choice of private aircraft (Cirrus SR-22, TBM 850 or Swearingen Merlin), you will spend the days horseback riding, fly fishing, hiking and white-water rafting at the parks of your choice, and come nightfall, enjoy delicious dinners and s'mores under the stars.
From $85,900 for eight adults.
Contact Colton Call, general manager, info@undercanvas.com, +1 605 202 8930, undercanvas.com
Photos Mattias Nutt Photography