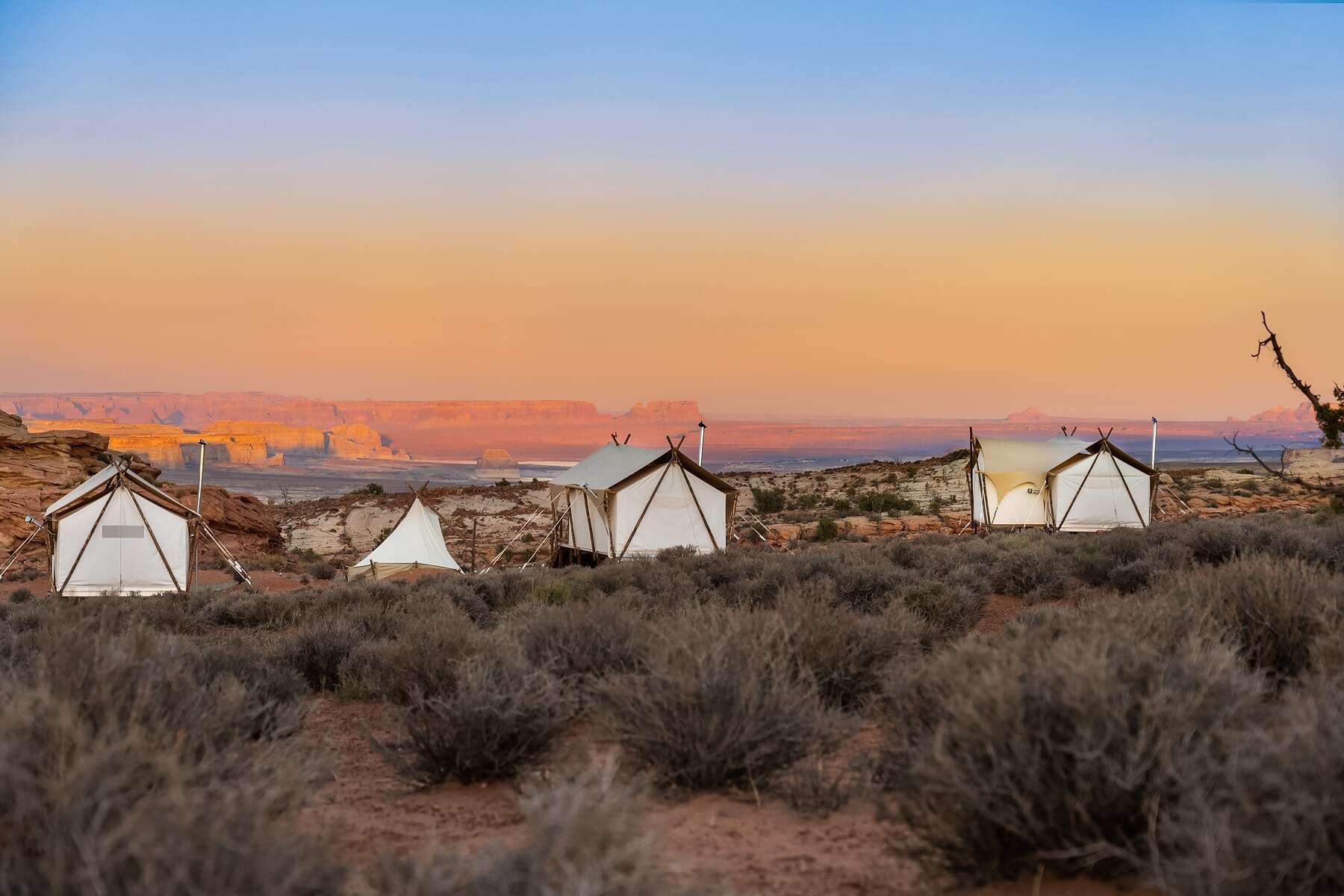 Under Canvas specializes in safari-style accommodations in the US National Parks system—connecting with nature in the great outdoors can be an enlightening experience and, now more than ever, many of us are craving wide open spaces. The latest Under Canvas location is near Bryce Canyon National Park in Southwest Utah; the location is opening its 'doors' for the first time this summer.
Set on 750 acres of glorious and secluded high mountain plains, the camp will be made up of 50 bell tents that each sit upon a raised deck and are surrounded by juniper forest. Each one has a king-size bed, wood-burning stove and an en-suite bathroom.
The Stargazer has a viewing window above the bed for some constellation spotting in comfort; the Hoodoo Suite has two tents joined by a private deck with its own outdoor area and firepit. The camp centers around a 'lobby' lounge tent with an expansive outdoor patio for locally sourced dinners and a firepit to gather 'round for nightly s'mores.
As with all of Under Canvas campsites, this new location has been designed to minimize environmental impact—solar power is used, as well as minimal use of water and lighting to lessen light pollution and preserve the night sky.
Looking to make your visit a little longer? Embark on a one-of-a-kind road trip between the sister camps and visit Grand Canyon, Moab, Zion and Lake Powell-Grand Staircase—each location has a selection of adventures from whitewater rafting to canyoneering.
Suite from $399 per night. Contact JolieWest, director of reservations, info@undercanvas.com, +1 888 496 1148, undercanvas.com