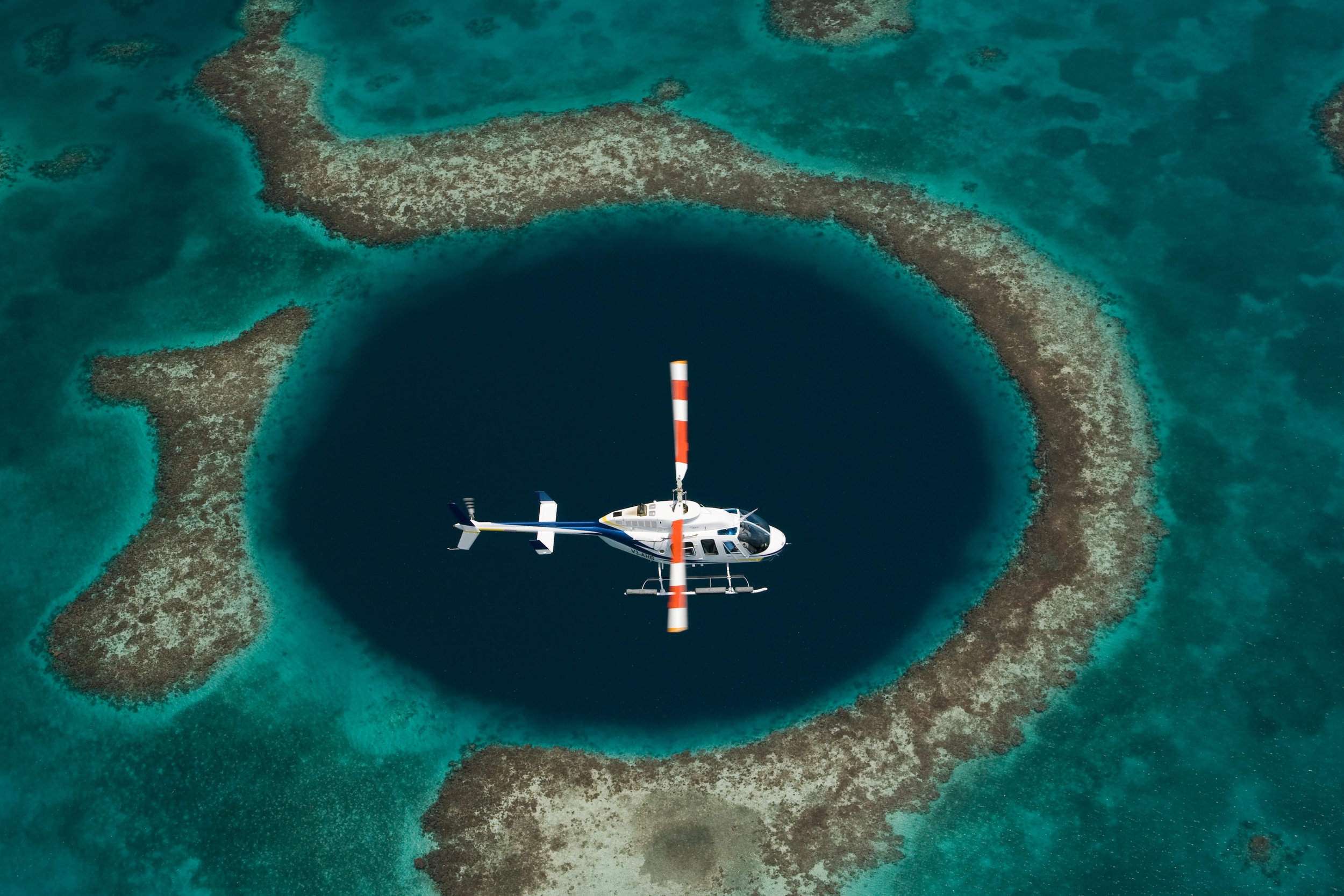 Divers know how brilliantly diverse Belize is — 400 islands, the longest barrier reef in the Western world and the immense Great Blue Hole. This Pelorus itinerary lands you in Belize City before sailing off to one of the islands for a nighttime dive. The next day, you'll heli-jump into the Great Blue Hole. This underwater sinkhole is around 1,000 ft across and 400 ft deep — and a must-do on any serious diver's bucket list. It's home to a bounty of marine life, including parrotfish, angelfish and some shark species.
You'll investigate dark caves and impressive stalactites using a diver propulsion vehicle. The trip continues with more reef dives and spearfishing — cook up your catch for lunch on a hidden beach. Back on dry land, stay in a jungle lodge and hike through thick forest, following jaguars with an expert guide.
Visit ancient ruins
Visit ancient Mayan ruins and canoe down a creek through cave systems to visit a Mayan ceremonial and burial site, stopping off at waterfalls along the way. The best time to visit is March to July.
From $10,350 per person. Contact Jimmy Carroll, co-founder, jimmy@pelorusx.com, +44 7782 382 022, pelorusx.com