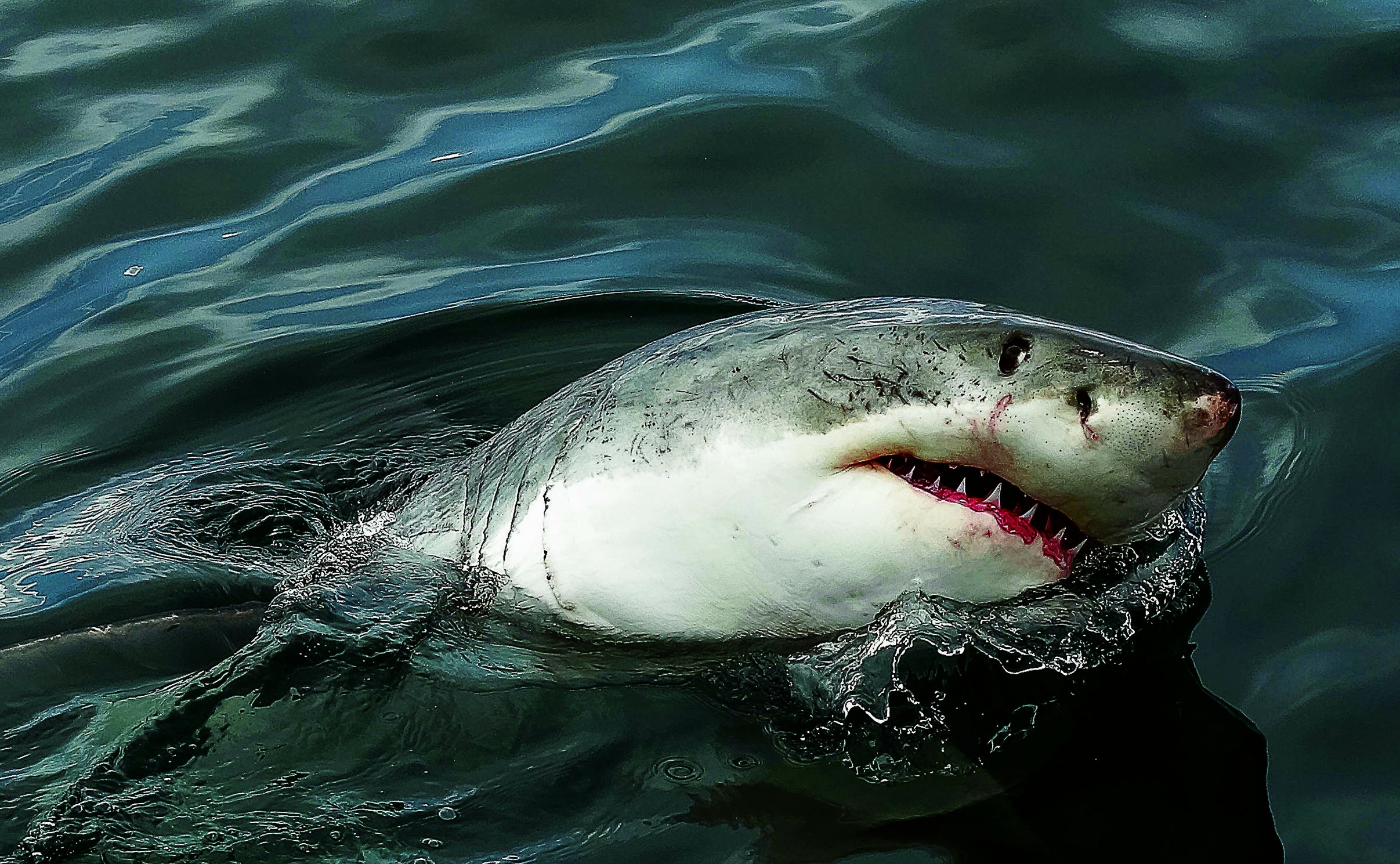 Great white sharks are one of the most feared creatures of the sea due to their ferocious hunting abilities and menacing size. These expert predators are often misunderstood, but getting face-to-face  with one is certainly a startling experience. Marine Dynamics specializes in shark tours and, importantly, they always keep the animals' welfare in mind when conducting dives, as well as studying these great beasts and contributing to their conservation.
Up close and personal
You'll board Slashfin, a custom-built aluminum boat (named after a 10-ft male shark with a unique fin) and head out to Dyer Island with a marine biologist who will show you where the sharks hunt, hide, feed, breed and breach. The boat has a secure stainless-steel cage (with no sharp edges, to keep the sharks safe) that is firmly attached to the boat at all times, so you can easily get out of it whenever you wish.
The crew will bait the sharks to come closer to the cage (but will never feed them) so you can get up close to these mysterious animals. Stay in Cape Town's newest and most chic hotel, The Silo — the views of Table Mountain from the penthouse are divine.
Exclusive use of Slashfin from $3,000, Penthouse from $8,275 per night. Contact Hoon Kim, guest relations manager, reservations@trp.travel, +27 216 700 500, theroyalportfolio.com