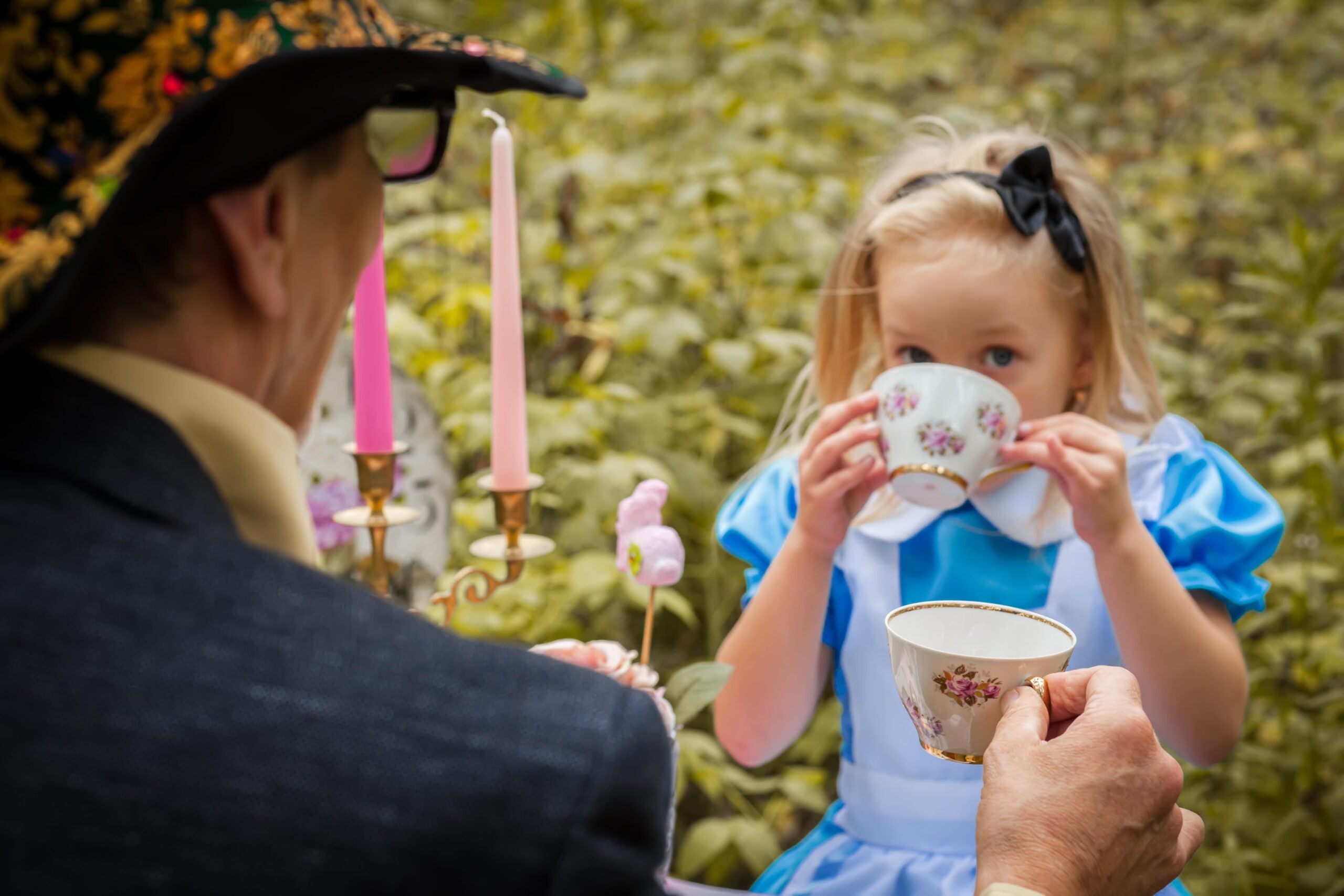 Award-winning luxury travel specialist Black Tomato is well known for dreaming up unique itineraries but its latest offering of specially designed family vacations might just be its most creative yet. 'Take me on a Story' is a collection of five bespoke journeys inspired by the most beloved children's books. 
After months of homeschooling and weekends spent indoors, each itinerary offers the chance for families to enjoy a magical post-lockdown getaway. Set in destinations that form the backdrop to classic tales such as Alice in Wonderland and Treasure Island, each itinerary brings these famous stories to life through a unique series of experiences designed to spark curiosity and bond adventure-craving families. 
[See also: Planning Sustainable Family Getaways With Kerstin Bognár]
Offering getaways that span the quintessential English countryside through to the captivating Saharan plains of Morocco, 'Take me on a Story' has been in development since 2019 and the UK and US-based travel company believe the time couldn't be better to offer these inspiring and eye-opening family vacations, having reportedly seen a huge spike in demand for multi-generational travel amongst their client base in recent months. "After the hardships of last year, being able to transport both children and adults into these rich, whimsical worlds feels like the ultimate joyful way to reconnect with family and welcome back the magic of travel," says Tom Marchant, co-founder of Black Tomato.
"We cast our eyes to the enchanting world of classic children's literature to stir creativity, instill enticing learning opportunities and capture the imagination of children of all ages by harnessing the transformative nature of travel," he adds.
Like all of Black Tomato's trips, 'Take me on a Story' itineraries will benefit from the travel specialist's carbon-offsetting program. Black Tomato will also work with clients to create personalized one-of-a-kind family vacations, including itineraries closer to home if global travel is not an option. "This is a collection we will continue to grow by inviting clients to shape our offerings with their favorite books that can inspire their family travels. We believe these trips will not only provide an engaging, experiential platform for education but importantly inspire wanderlust and excitement, in the buildup to travel," says Marchant. 
'Take me on a Story' Itineraries 
Take me on a Story to Oxfordshire: inspired by Alice's Adventures in Wonderland
Follow in Alice's footsteps on a five-night Wonderland-themed adventure through the heart of rural Oxfordshire inspired by Lewis Carroll's classic. Families will experience Carroll's magical world as Alice did; teeing off on croquet fields and foraging for flowers and mushrooms in mystical forests as well as enjoying their very own Mad Hatter's Tea Party. An afternoon on the Thames will offer the chance to retrace Caroll's 'golden afternoon' boat trip in 1862 where he is said to have told Alice Liddell and her sisters the story that would become the basis of the much-loved children's tale.
Take me on a Story to Morocco: inspired by Arabian Nights 
The magic of the desert awaits on Black Tomato's six-night trip inspired by Arabian Nights. A treasure hunt will provide an extraordinary family adventure made via camelback and 4×4 to unearth a magic lamp. Immerse yourself in Sherazade's world as you wander through ancient souks and narrow streets in search of four golden keys, following hints from your very own 'genie' before journeying into the Sahara to learn astronomy while sleeping on a magic carpet underneath the stars. The final few nights will be spent in a grand palace fit for the king himself.
Take me on Story to Iceland:  inspired by Journey to the Centre of the Earth
On this epic six-night journey of discovery, you will chart the course of Jules Verne's classic. After following a specially created map and clues along the way to get to the foot of the mighty glacier of Snaefell, the adventure will really begin. Accompanied by an expert guide, the once-in-a-lifetime trip will see you descending dormant volcanoes, sail across vast glacial lagoons and swim into the earth's crust via a magma chamber within an inactive volcano.
Take me on Story to Alaska: inspired by Call of the Wild 
Voyage into Alaska's wilderness as you relive the incredible journey that inspired Jack London's Call of the Wild, which follows the adventures of a dog named Buck. A rafting adventure will see you navigate your way around icebergs while an unforgettable wildlife safari by canoe will be a chance to spot native wildlife including bears, wolves, moose and otters. Families will also have the chance to embrace Buck's spirit for adventure with a high-octane husky sledding mission. All the while helicopters and floatplanes will await to whisk you away to luxurious remote lodges and cabins throughout this monumental nine-night adventure. 
Take me on Story to the British Virgin Islands: inspired by Treasure Island 
Spend seven momentous nights immersed in Robert Louis Stevenson's 1882 classic with a bespoke itinerary that will see you go in search of buried riches. Dive into the Caribbean waters as you partake in immersive underwater treasure hunts and set off on a private catamaran charter to the Dog Islands. A stargazing bonfire to hear how both sailors and pirates navigate the seas will be a memorial experience for guests of all ages.
Black Tomato's 'Take me on a Story' itineraries from approx $4,810 per person, blacktomato.com
[See also: Dive with Humpback Whales in Black Tomato's New Iceland Itinerary]