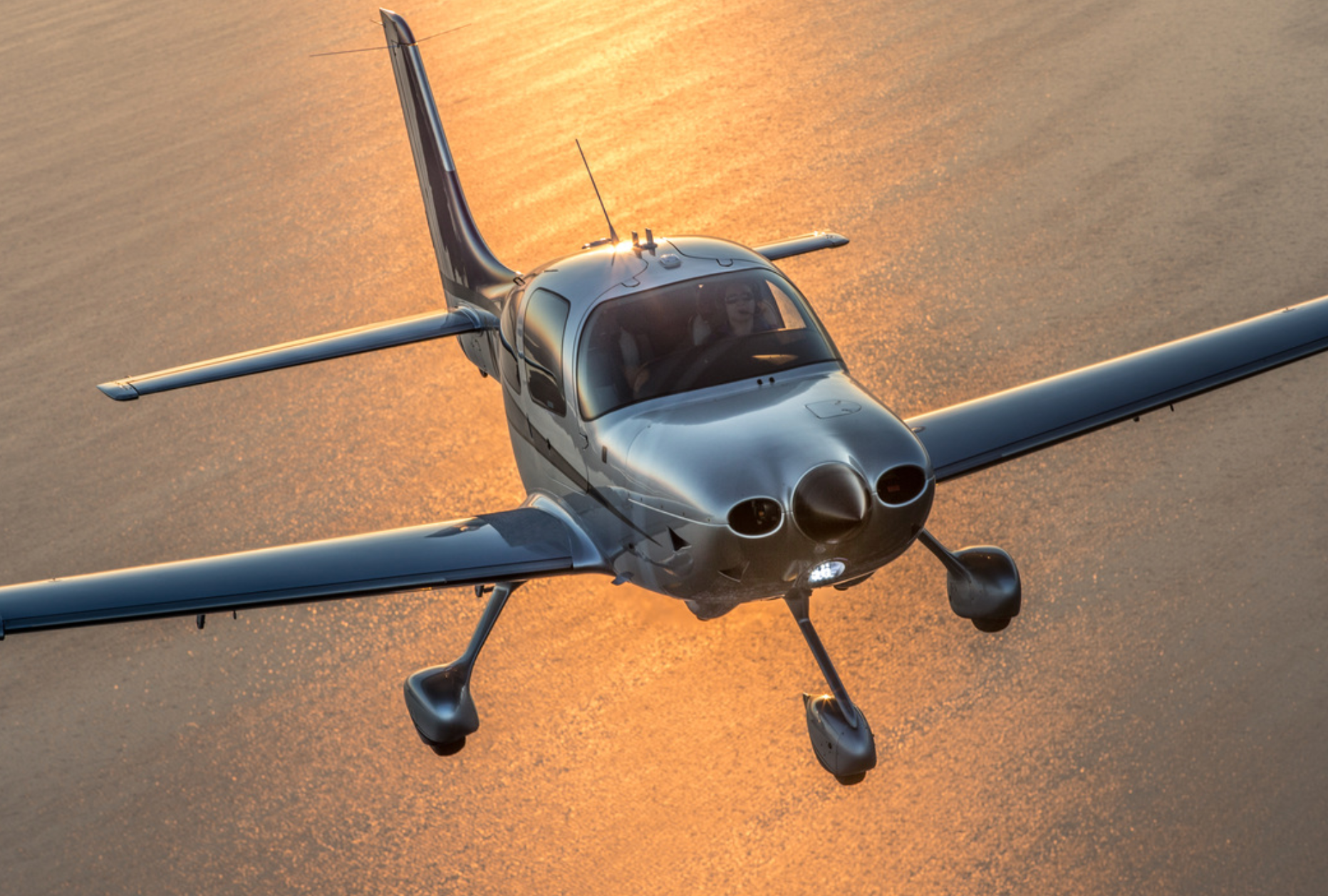 If being a pilot is something you've always dreamt of, Las Vegas-based aviation company and flight school, All in Aviation, is making that a reality. Purchase a package and take lessons with a pilot on the Vision SF50, Cirrus SR22 or Cirrus SF50 – no previous experience required.
All in Aviation is the first flight school in the US southwest that offers luxury experiences in some of the world's most exclusive private aircraft. Not only will an expert pilot teach you how to navigate the skies, you and your guests will get the chance to see some of the region's most exciting sites, including Hoover Dam, Lake Mead, Grand Canyon and the Las Vegas Strips. This flight experience allows you to check off flying a plane from your bucket list.
For those wanting to fly the Vision SF50, the plane holds up to seven passengers so you can bring your closest five friends or family members on board with you. You can also try your hand at flying the smaller, but best-selling aviation aircraft, the Cirrus SR22, at $500 per hour with two guests. The company is also the first flight school in the southwest to offer flights in the personal jet, Cirrus SF50 (you can also bring two guests on this aircraft). All in Aviation is a verified Cirrus training center.
If you're after something more, All in Aviation also offers exclusive flying lesson experiences to various destinations in the region: Beat the Heat in Big Bear takes you to Southern California mountain getaway Big Bear Lake with three guests; Soar to Santa Monica brings you to the beachside hotspot; Find Yourself in Flagstaff brings you to Northern Arizona's mountain town; and Southwest Wonder allows you to explore regional destinations in Nevada.
The perfect gift for a loved one, or an ideal experience during your next Las Vegas getaway, there's nothing cooler than crossing off 'flying a private plane' from your bucket list.
From $500 to 3,200, allinaviation.com